Origami Shark Instructions
The shark is a fearsome predator and a fascinating animal. This origami shark design by Fumiaki Shingu is easy to make.
Start with an origami bird base. Fold point A down as shown.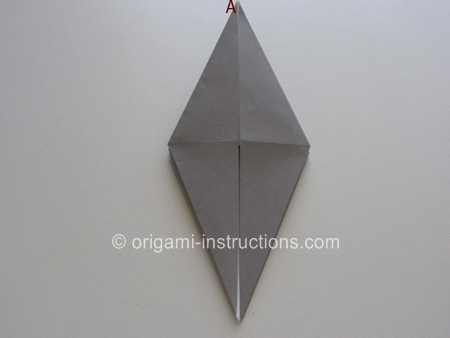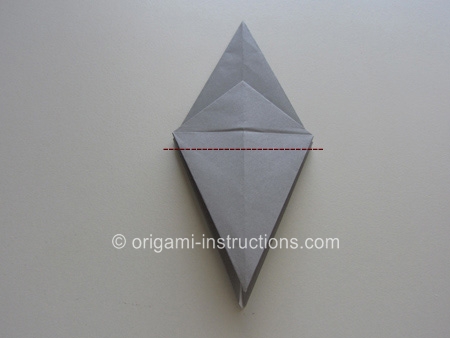 Valley fold the top right flap along the horizontal line shown. Then make another vertical valley fold: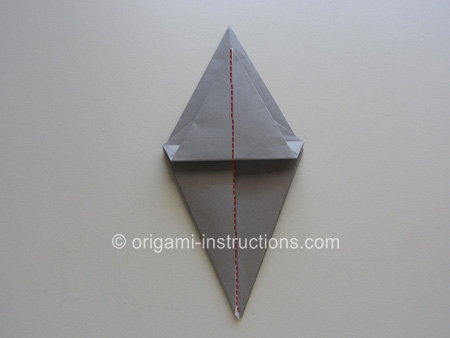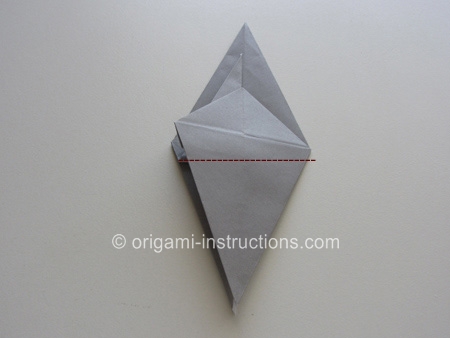 Make two (2) more valley folds as shown.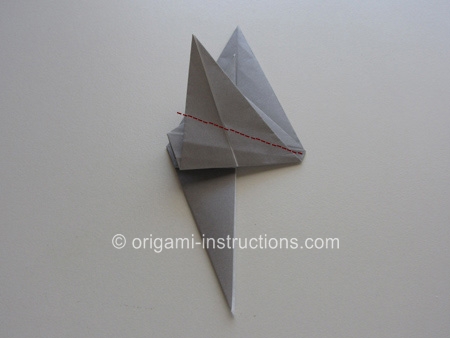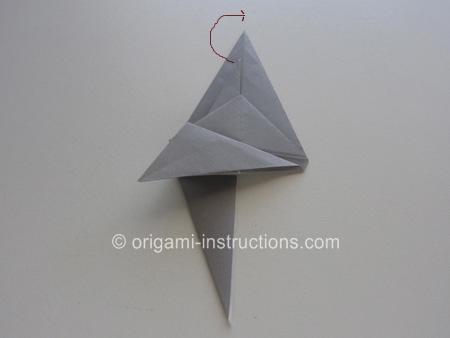 Then fold the back left side of the piece from left to right. Now grip the origami at points B and C as shown, pulling point B a little to the left, then re-crease the piece.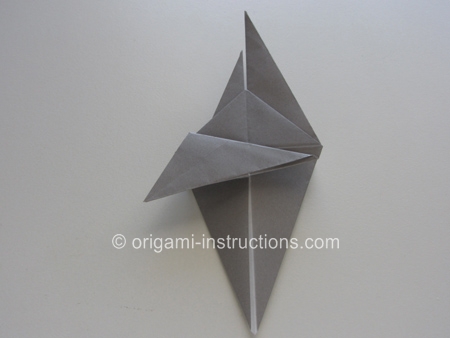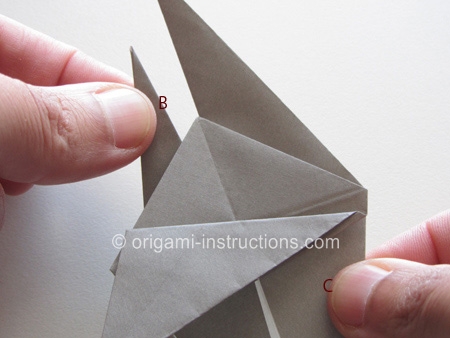 Next, fold the right side over to the left around the vertical.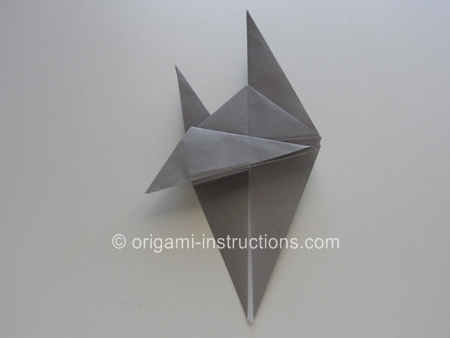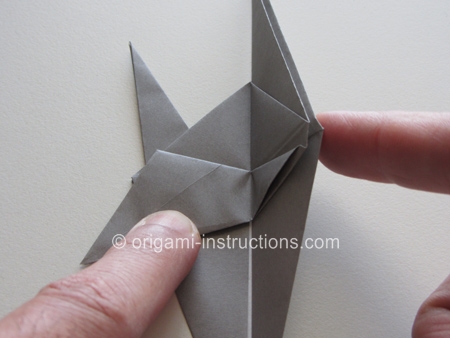 Now rotate the piece 90 degrees counter-clockwise. Make an outside reverse fold along the line shown: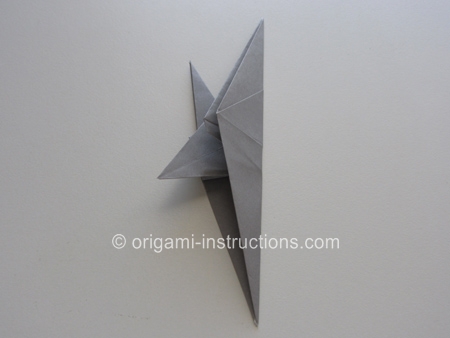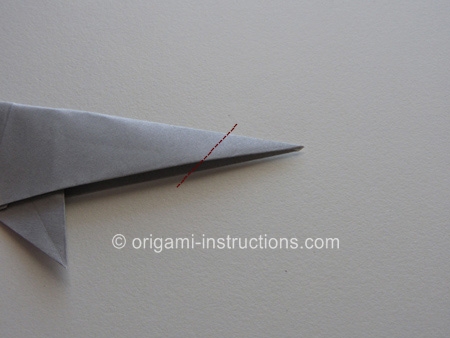 Now your origami shark is complete! Add eyes and teeth if you like: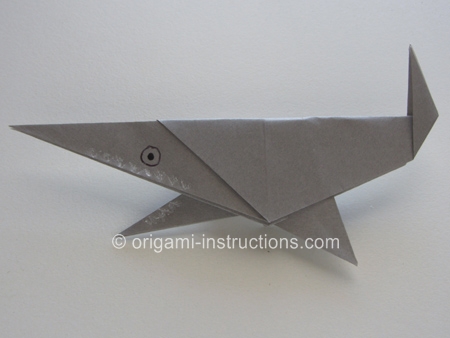 From reader in Bacolod: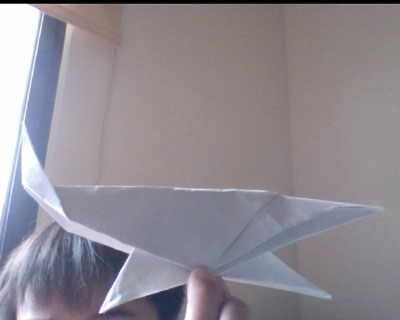 From reader in Boise " this is my first origami shark."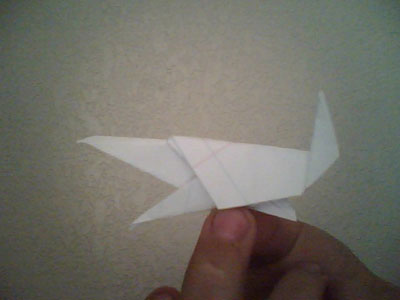 Did you make this origami? If so, upload your photo (2MB limit) via the comment box below. You can login with your Facebook, Twitter, Google or Yahoo accounts.