Origami Cicada Instructions
The cicada is a winged insect with many known species. They are known for their distinct singing sound, which can be quite loud. The origami cicada is a traditional origami that is easy to make.
Start with a square of origami paper, colored side down, as shown below. Fold the bottom point up to meet the top.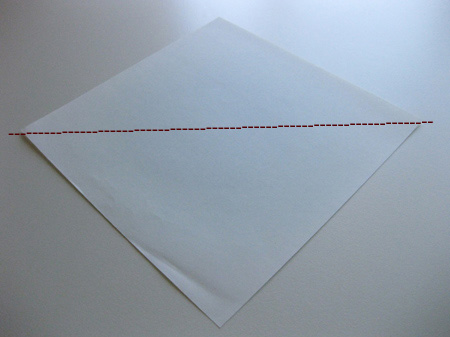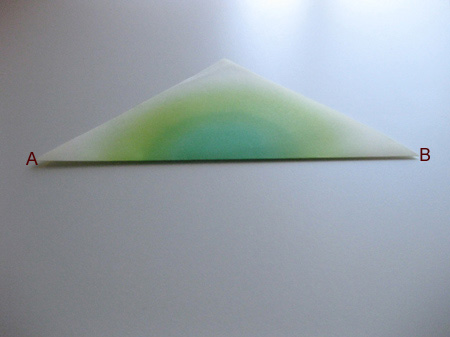 Next, fold corners A and B up to meet the top as shown. Then valley fold along the lines as shown: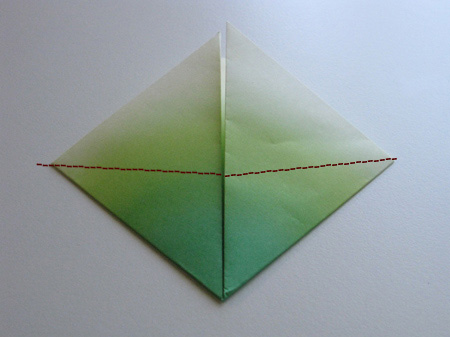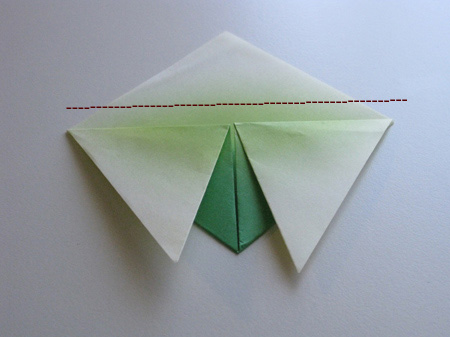 Then valley fold the top flap down, and then the remaining flap: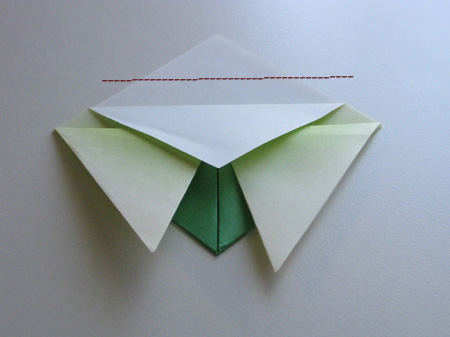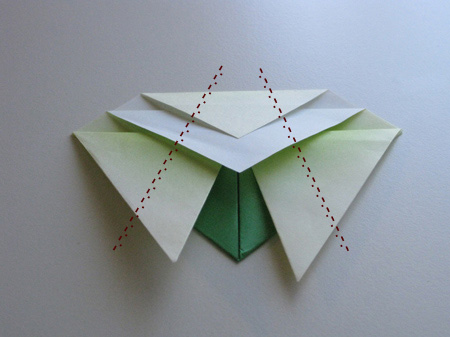 Next, mountain fold the left and right halves under the cicada body as shown, to form the wings.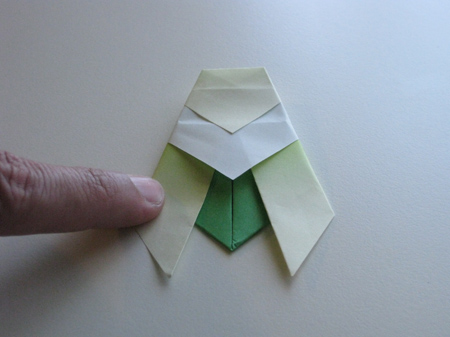 And that's all there is to it! You can draw eyes or use stickers to make your origami cicada more realistic: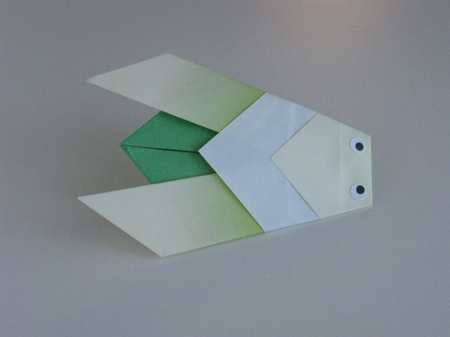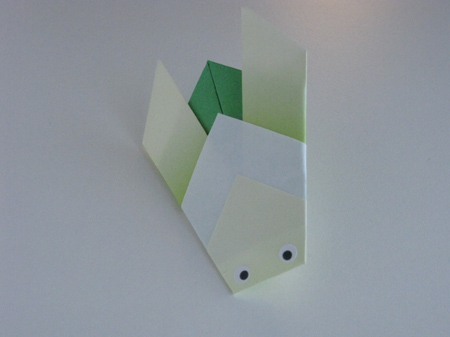 From reader in Richmond: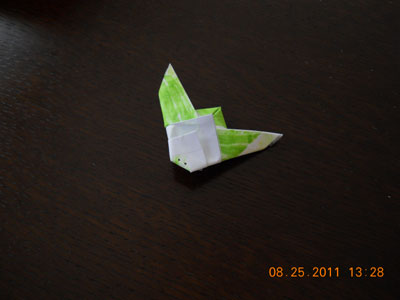 From Eryk in Gdynia " My cicada (first I could not make it). "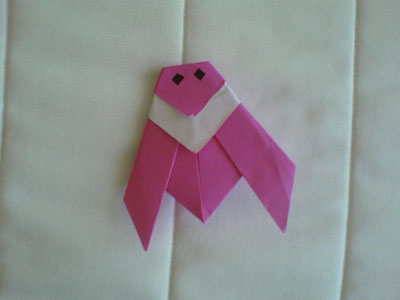 From Nicholas in Belleville " This is my second cicada,which is made with opened wings. "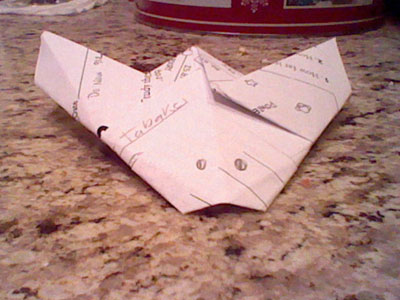 From Krystal in Lancaster " this cicada was really fun to make and the instructions were awesome and made perfect sense! "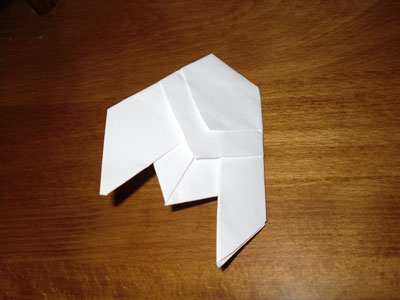 Did you make this origami? If so, upload your photo (2MB limit) via the comment box below. You can login with your Facebook, Twitter, Google or Yahoo accounts.