Origami Crab
Here are some easy origami animals to get started with. You can try making an origami cat, dog, flapping bird, snake and even an origami snail.
The origami crab is fairly easy to make. Start with an origami frog base, then follow the next four (4) photos of the origami frog instructions.
The model will be similar to the photo below. Now using scissors, cut each of the four (4) legs lengthwise as shown, to make eight (8) legs.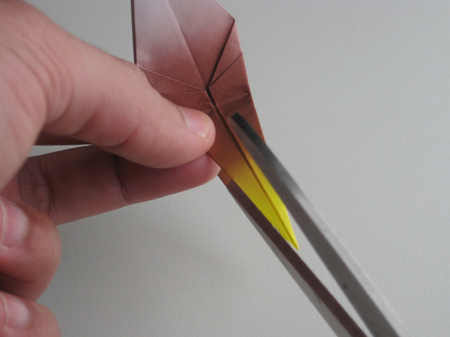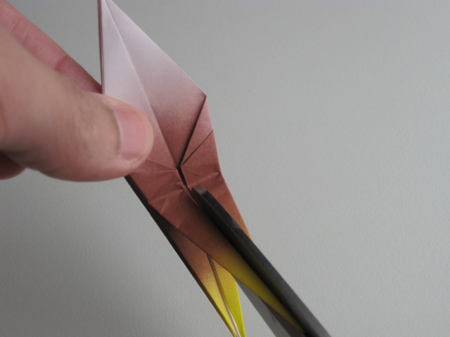 Next fold two flaps from left to right, to give the piece shown below. Fold the top corner underneath, to form the body of the origami crab.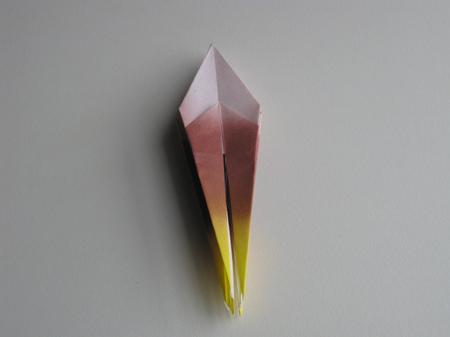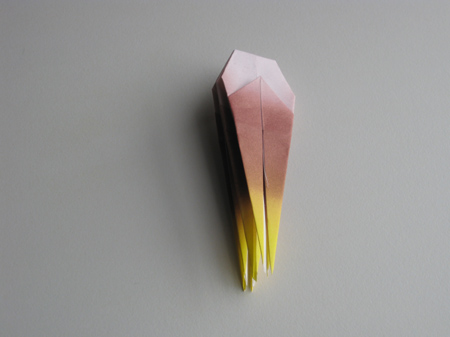 Now start folding the legs (mountain folds) as shown. Continue till all eight (8) legs are folded.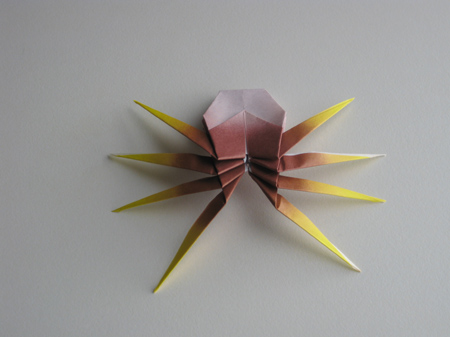 Give each leg two more folds to make the joints, using the next three (3) photos as a a guide.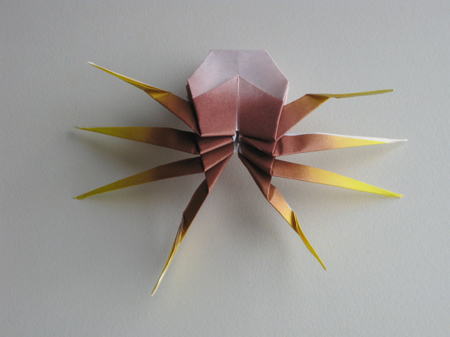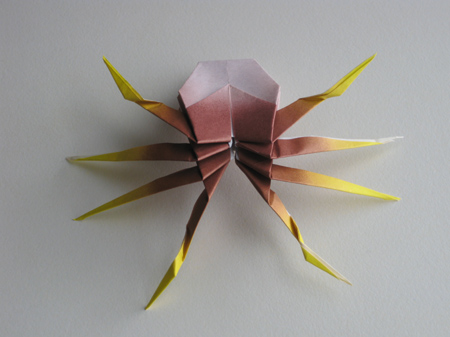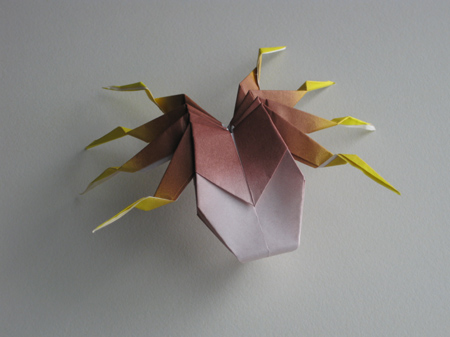 Use scissors to cut part of the front legs lengthwise, to make the claws. Now your origami crab is complete!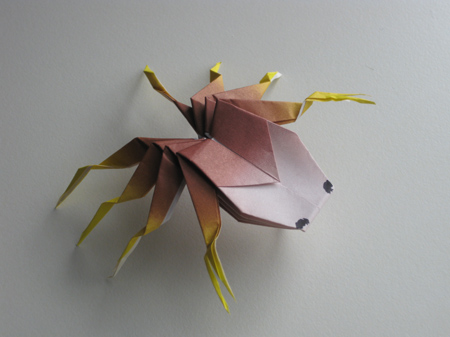 From reader in Florida: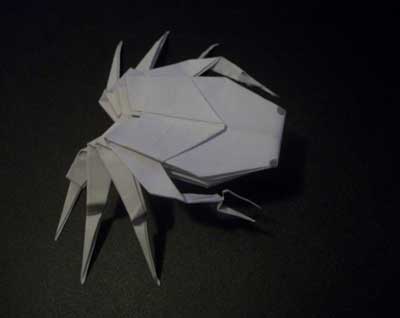 From Tau in Berlin " Origami cow, crab, pig and shrimp together. "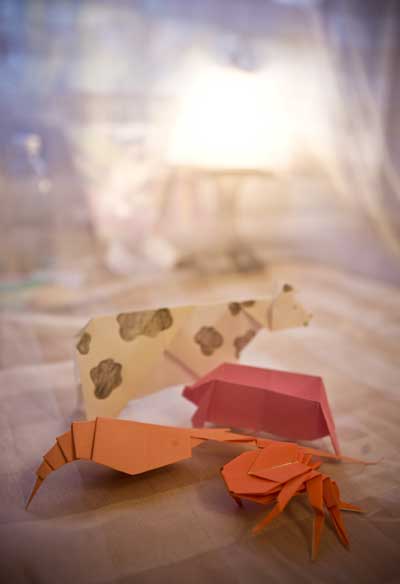 Did you make this origami? If so, upload your photo (2MB limit) via the comment box below. You can login with your Facebook, Twitter, Google or Yahoo accounts.