Origami Rabbit Photos
Here are origami rabbit photos that have been submitted by our readers. Check them out!
Thanks to our reader, Anya from Newcastle for submitting her photo of the origami rabbit. She says " this is my origami rabbit, unfortunately not on origami paper but it still worked (kinda)!!! ;) "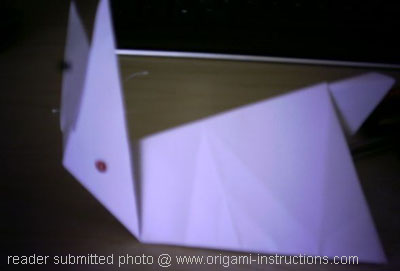 From reader in New York "My attempt at the Rabbit Origami."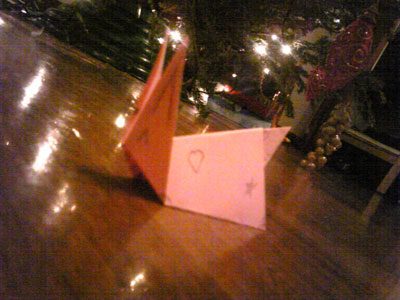 From Jesse in Canberra: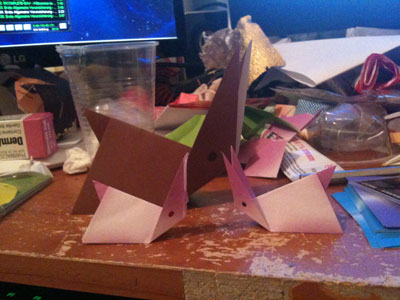 From Josh in Littleton: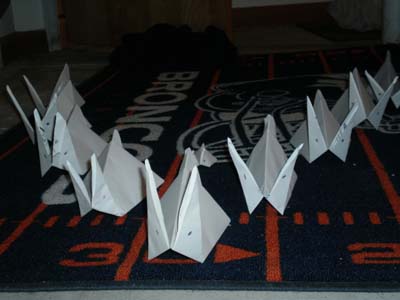 From Anah in Surrey: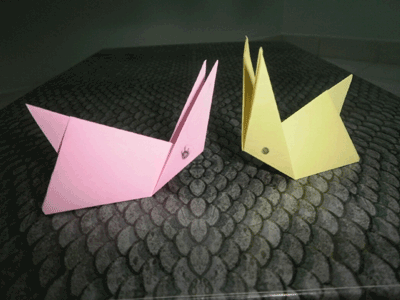 From reader in Sydney " I like your instructions because they are simple and easy to follow. Believe me the photo's help a lot! I spent almost a whole day making your origamis."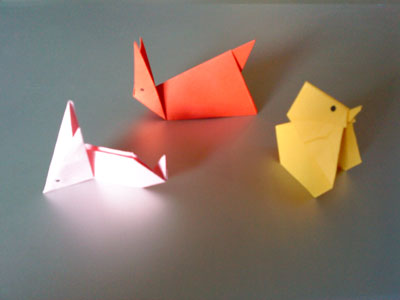 From Stella in Sydney " I made a bunny family. My pet rabbit was like ... when I put them in front of him. LOL "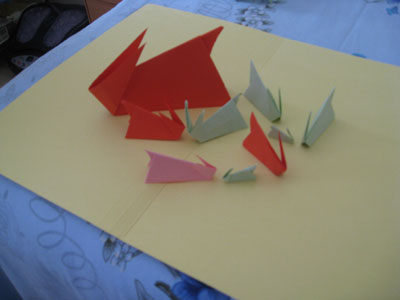 From Quinn in Dubuque: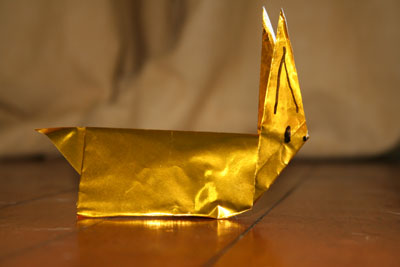 From Liam in Sydney: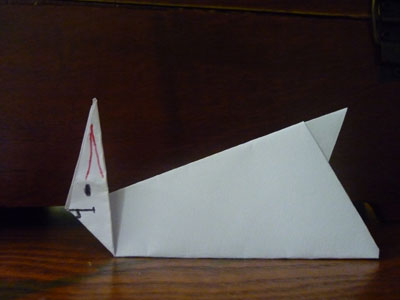 From reader in Bedfordshire "My 3rd origami rabbit yet a little smaller. "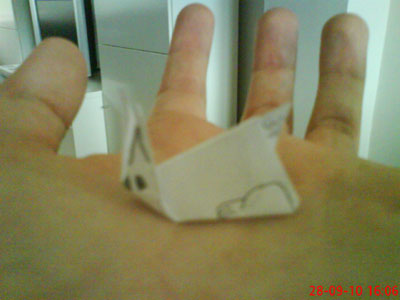 From reader: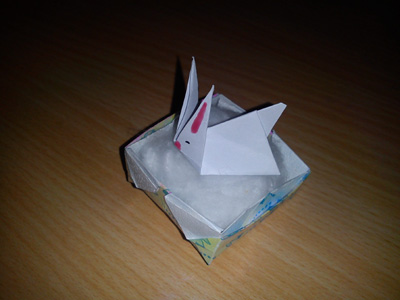 From Daniel in London: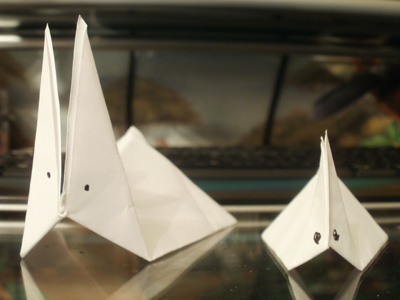 From Emilliani in Sarawak Malaysia " My First Rabbit Origami! "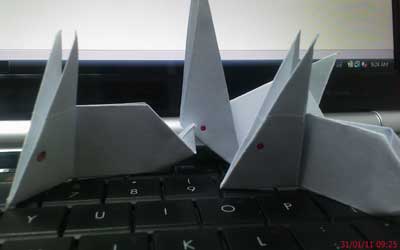 From Vanessa in San Jose " Mr. Rabbit, Mrs. Rabbit, and their two baby bunnies!I absolutely LOVE your instructions. They are so simple! "
Thanks, Vanessa!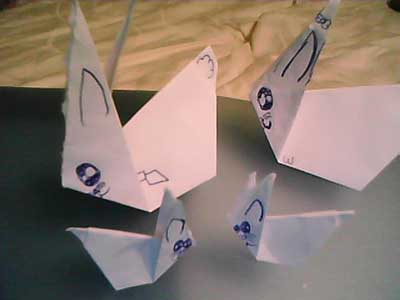 From Jillian in Monrovia " I love making any and all of the animal origami but i think this one was the most easiest one to make.! (x "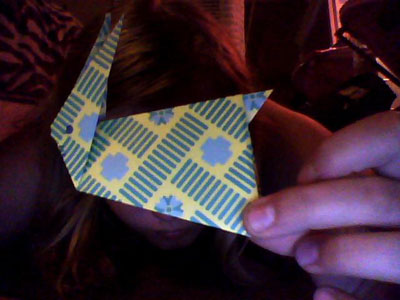 From reader in Greenfield " half an inch! i cant believe i made a origami rabbit that small! "
Well-done!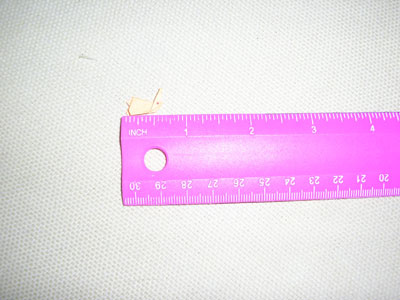 From Rocki in St Cloud " this is my origami rabbit! "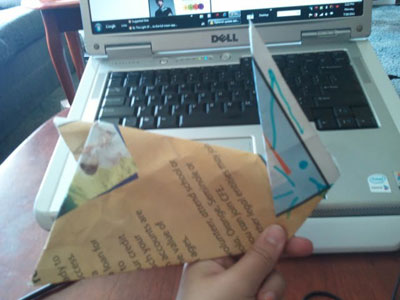 Did you make this origami? If so, upload your photo (2MB limit) via the comment box below. You can login with your Facebook, Twitter, Google or Yahoo accounts.