Origami Frog photos
Here are origami frog photos that have been submitted by our readers. Check them out!
Thanks to reader, Jen, for submitting her origami frog. She also submitted several other photos: origami vase, snail, tulip, lily .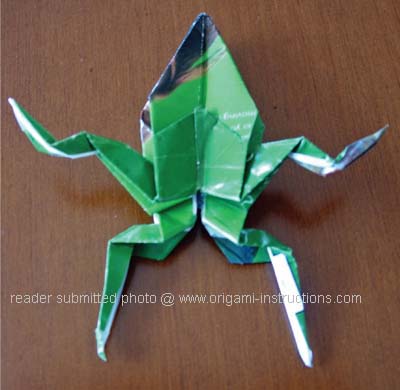 Thanks to a reader for sending in this origami frog - "I liked making that frog."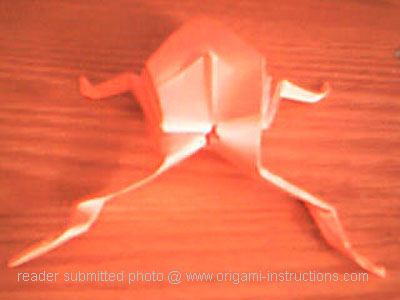 Thanks to reader Nicevic from Timisoara for sending in the origami frog: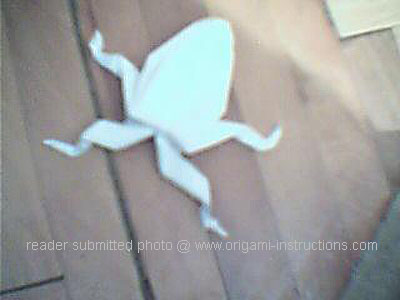 Thanks to reader from Calgary - "This origami frog rocks!" Yeah!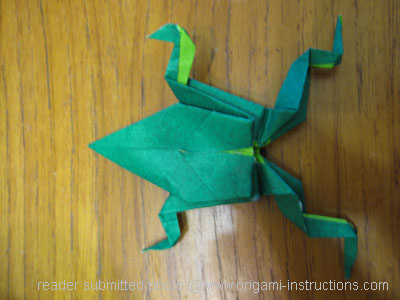 From Alex in Corona "Strained my fingers making this I don't know why I choose to use tiny paper to try this but it came out good enough."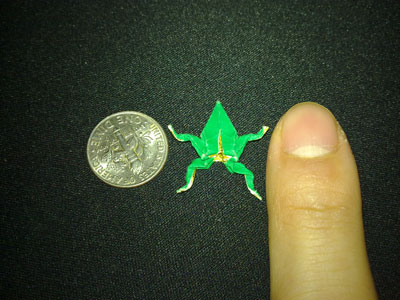 From Andre in Gouda "This is an oversized origami frog I've made together with some little ones of normal sized origami paper."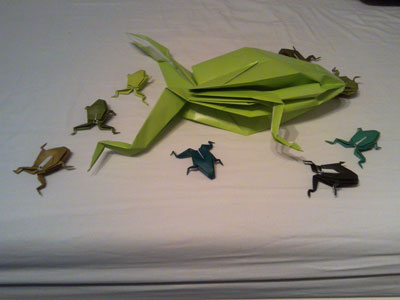 From Nichole of San Antonio: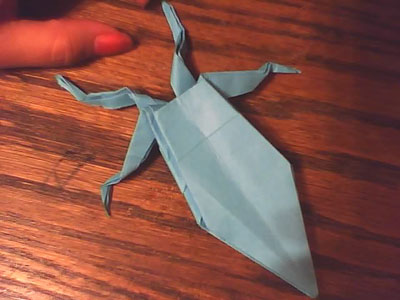 From Nicholas of Sunnyvale: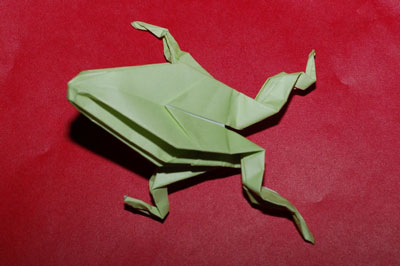 From Teodor in Lasi "This is my first green origami frog (the others i've made with white paper),and what i should say? It's easy to make and it rocks!"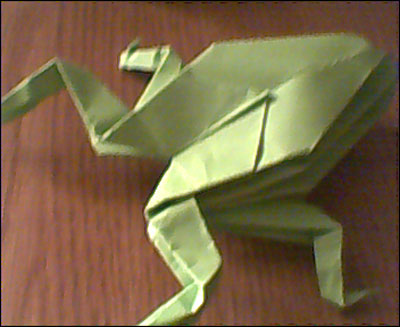 From Rachel of Mountain Home "Origami frog, complete with warts! ;P"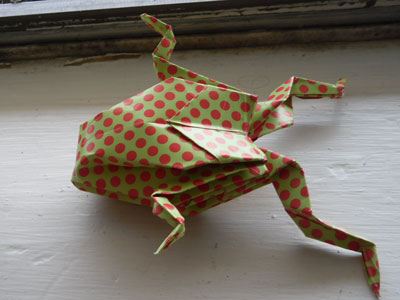 From reader in Stockholm "This is my mega frog made by 1,5 meter paper."
Wow, that is one large origami frog!!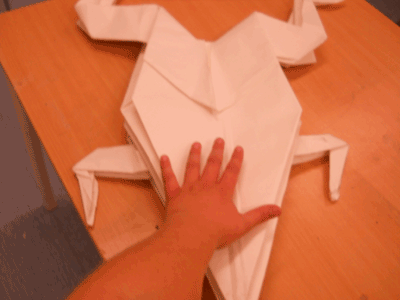 From reader in Manila: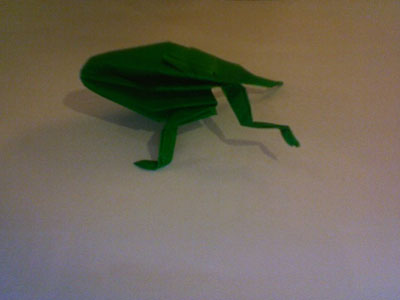 From Kris in Novi Sad " Hi,Im Kris from Serbia in Europe and this is my origami chess.Its a few origami designs from this site combined into a chess game.Hope youll like it as mutch as I loved making it.Txn. "
Kris, Love your chess set! Very creative!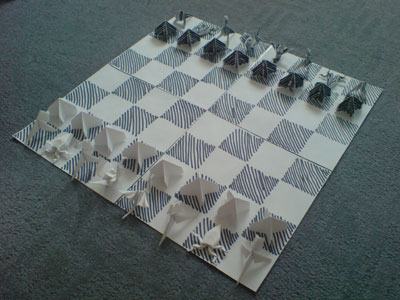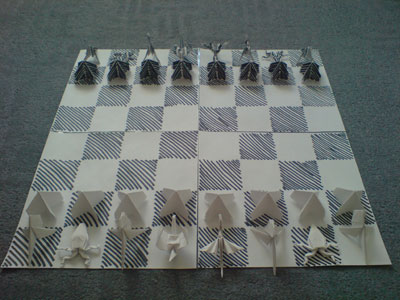 From Alicia in Pasadena " This was really fun to make! I named it after my friend Shantel. :P "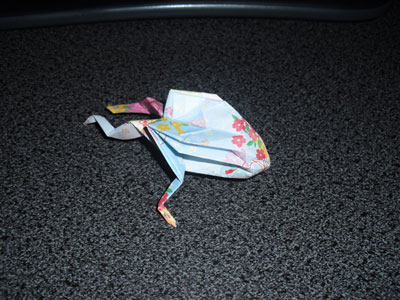 From Brendon in Amesbury: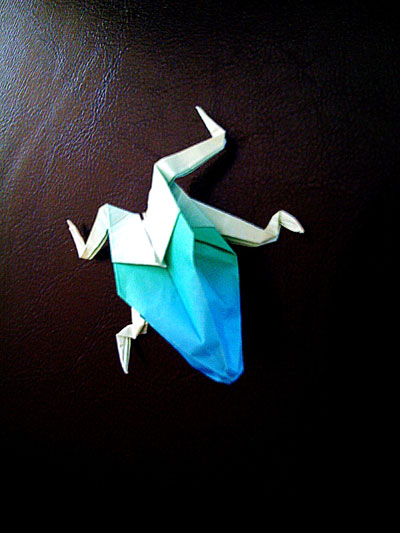 From Fae in Rose in Honolulu " Mother and daughter frogs!"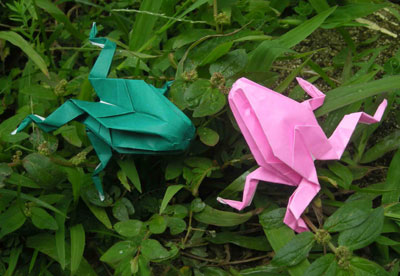 From Adam in Santa Monica " This is my first attempt at an origami frog. I used a 3 foot x 3 foot piece of plotter paper. Great site! "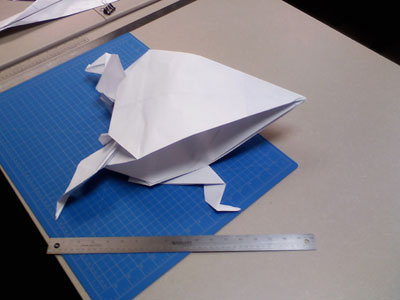 From reader in Independence: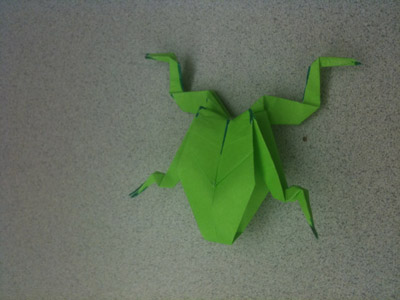 From Reza in Mashad " thanks! my waste paper is'n wasted anymore! "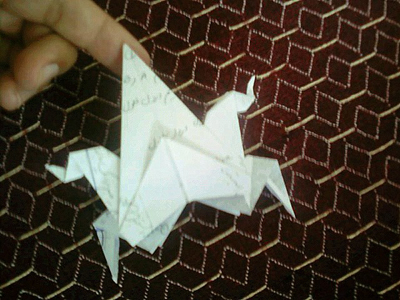 From Steven in Sebring " This is my origami frog that I made! "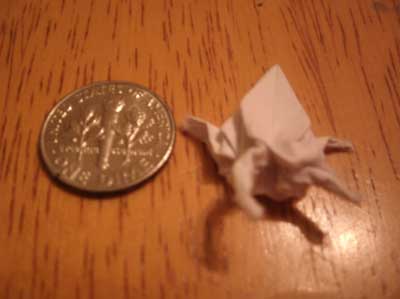 From Charlie in Bath, England " The additional of yellow paper, black marker pen and googly eyes made of paper, makes this everyday frog, a poisen arrow frog! "
Love your creativity, Charlie!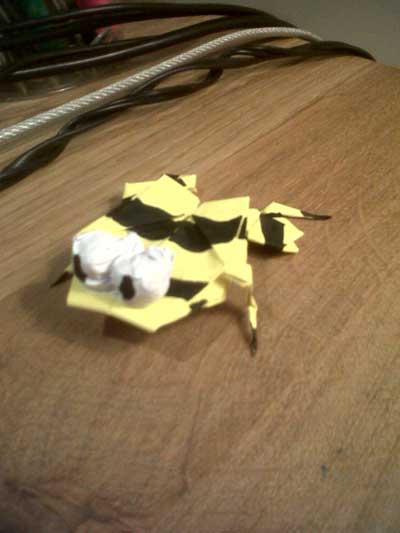 From Neil in Bloomington " Look at this teeny-weeny frog! ":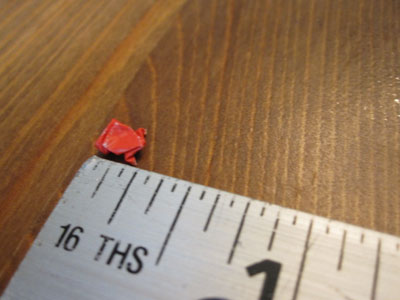 From Neil in Bloomington "This is my first frog! :)":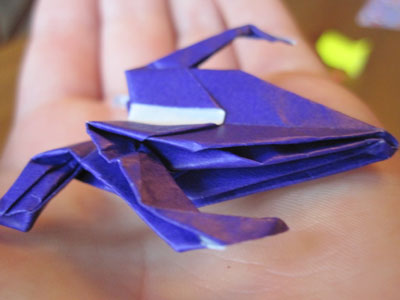 From Aiden in Mesa " My first origami frog made from a sticky note. I couldn't blow it up and the sticky part of the frog made it hard to do the petal folds."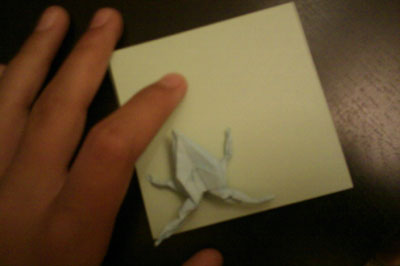 From reader in Latur: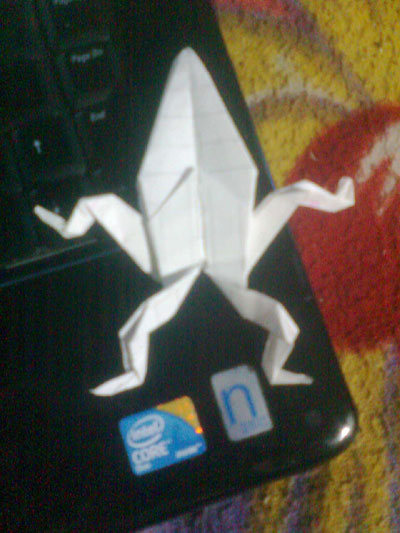 From Emily in Florida " Hi! This is my first Origami frog. I made a mom and a baby. Hope you like it! "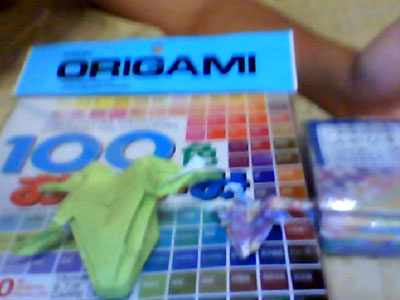 From Hector in Lima: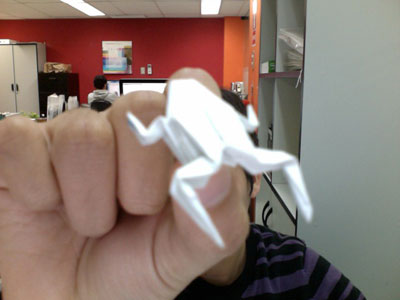 From Sofia in Vaughan " "I love origami so much, i think I've made almost every animal listed on the site! This is one of my first creations I've made using this site. Thank you for the help!" "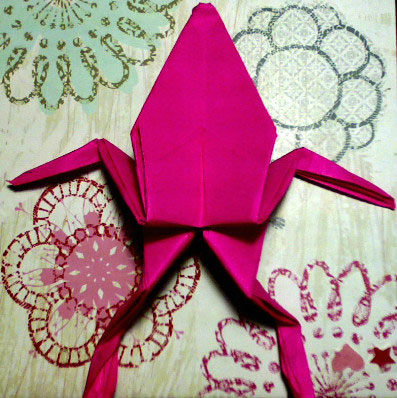 From Dorian in Vienna " A "slightly" modified version of the origami-frog ( http://www.origami-instructions.com/origami-frog.html ) Requires two "frogs", one half as big as the other."
Great modification, Dorian! We'll have to try it ourselves!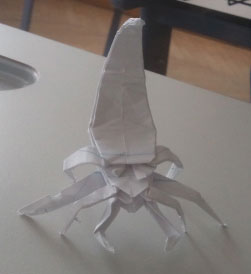 From Sergiu in Cluj-Napoca " My origami frog. It's not perfect, but at least it's green xD "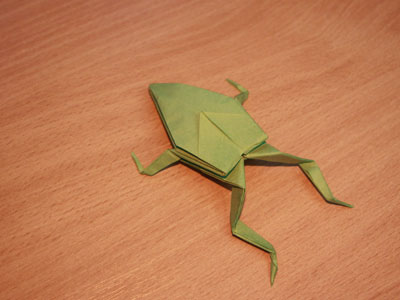 Did you make this origami? If so, upload your photo (2MB limit) via the comment box below. You can login with your Facebook, Twitter, Google or Yahoo accounts.