Origami Cat Face Photos
Here are origami cat face photos that have been submitted by our readers. Check them out!
From Bethany I would count on this site to help me do origami. This site is awesome. Thanks for the stuff we get to make. I especially love the dog and the fortune teller."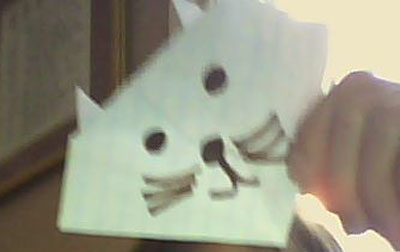 From Mizuki in Tokyo: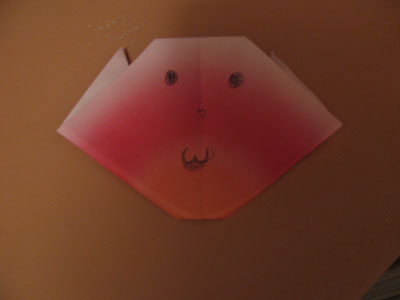 From Tasos in Thessaloniki, Greece: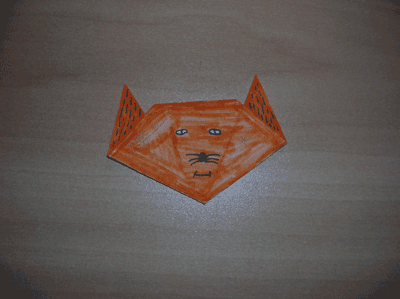 From Lupita in Edinburg, TX: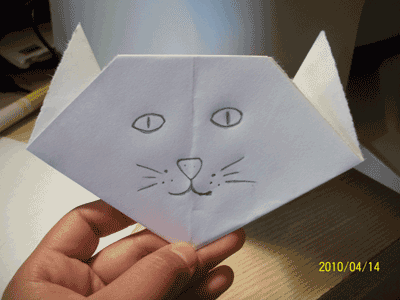 From Hayleigh in Sunderland: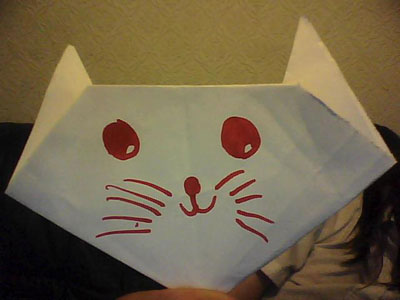 From Samantha in Quezon City: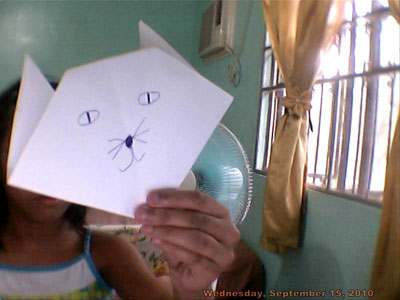 From Nisha in Kuala Lumpur:
Looks like one cheeky origami cat! Love it!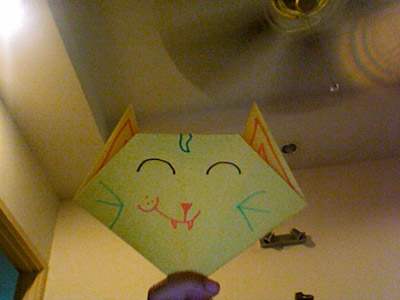 From Sarah in Brisbane:
Love the different expressions on your beautiful origami cats. Sarah!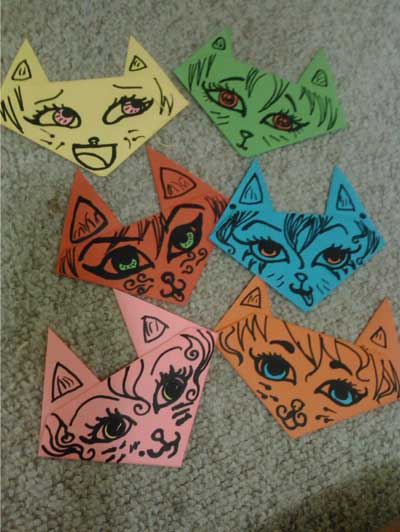 From Alexis in Trade " This origami cat is the easiest origami I have ever done. I love this website! P.S. Her name is Kaitie. "
Kaitie is so cute!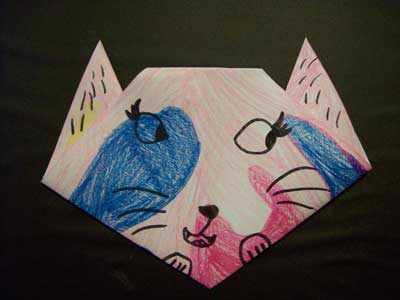 From Saul in Totnes "Origami cat wearing the origami samurai hat!"
Love your well-dressed origami cat, Saul!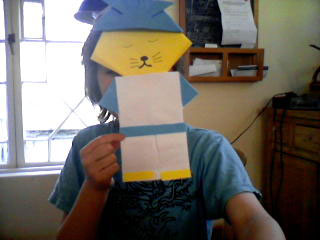 From Noor in Bethlehem " My mini keyboard cat loves music =D "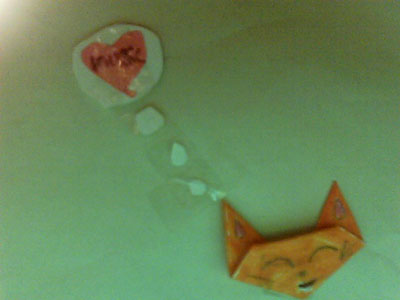 From Angelina in Greensburg " North corean cat i guess :3 "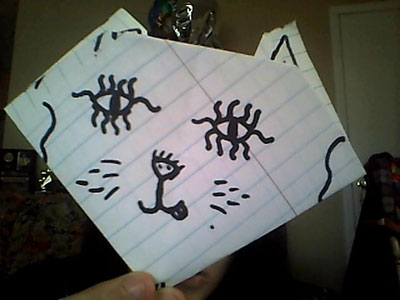 From Kellie in Colorado "Origami Cat."
Nicely drawn, Kellie!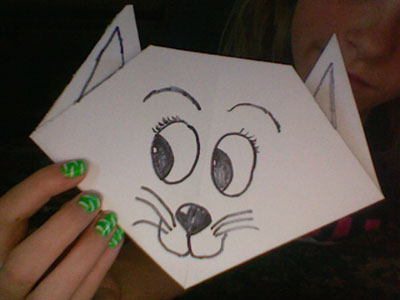 From Rodrigo in Chicago: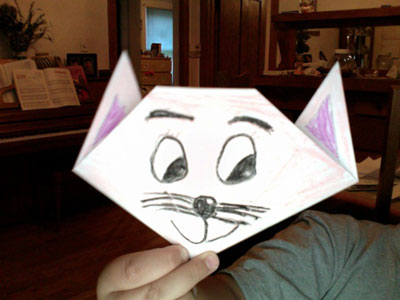 From Elle in Los Lunas " it's 1 centimeter and it was easy."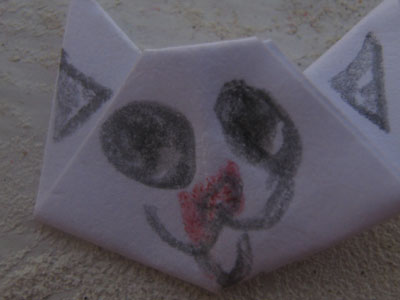 From reader in Eastbourne: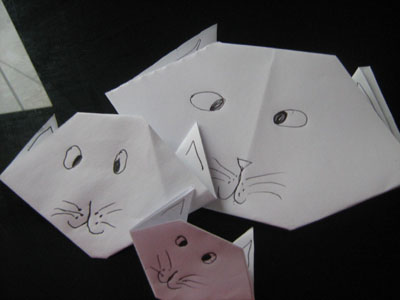 Did you make this origami? If so, upload your photo (2MB limit) via the comment box below. You can login with your Facebook, Twitter, Google or Yahoo accounts.