Origami Swan Photos
Here are origami swan photos that have been submitted by our readers. Check them out!
From reader in Ireland: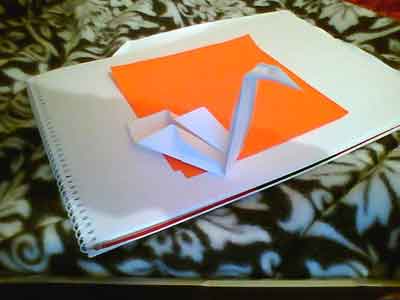 From reader in Birmingham: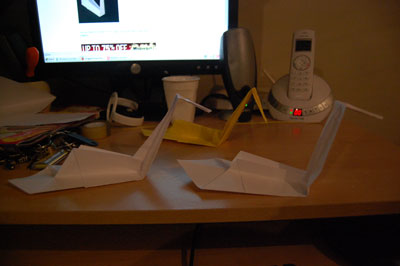 From reader in Louisville " Here is the swan origami!
I did the orange one, and my 3 year old little girl made the pink one."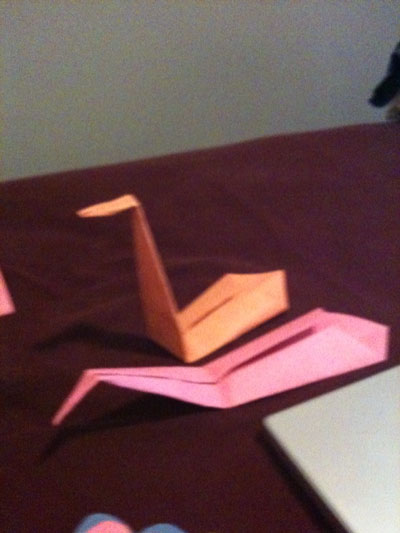 From Harold at Torhout " I succeeded this at second try, it's a little extra gift for my girlfriend for her birthday. I made like 10 already, it's an addiction, haha."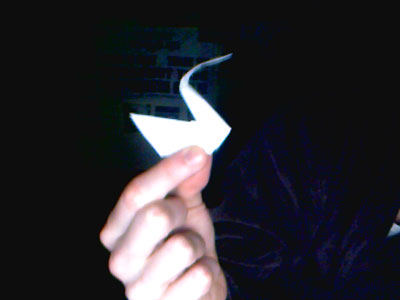 From Eleni in Brighton "Colourful Origami for our project."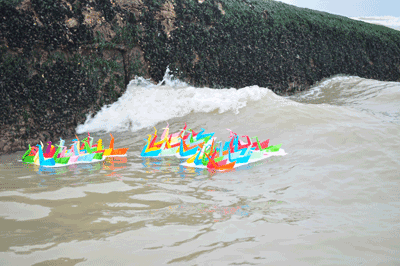 From Amelia in Dallas:
From reader in Elkton " Here's my attempt at the origami swan. I'm doing it for a school project so I thought the swan looked very elegant, and was somewhat pleased with the results that I have. (: "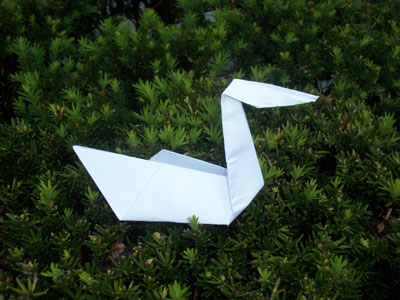 From reader in Malaysia: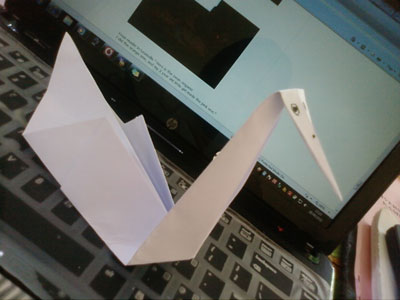 From readerin Gillingham:
From Raffiq in Leeds: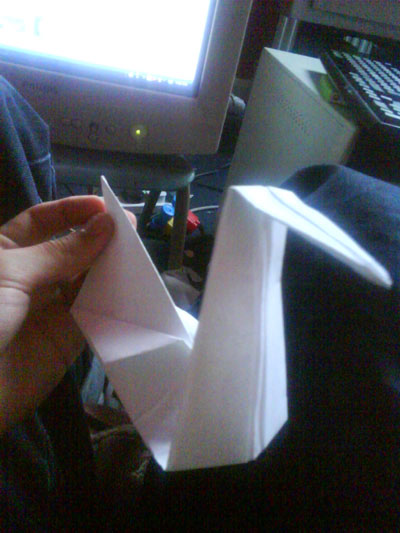 From Mojtaba in Iran: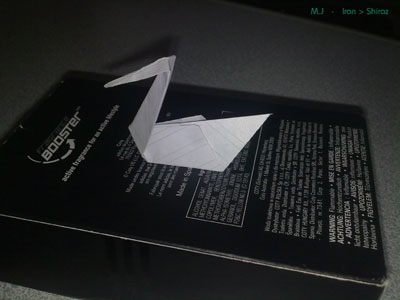 From Lauren in Sammamish " This is an origami swan, and this is my first time making it, and I think I actually did pretty well for my first time... "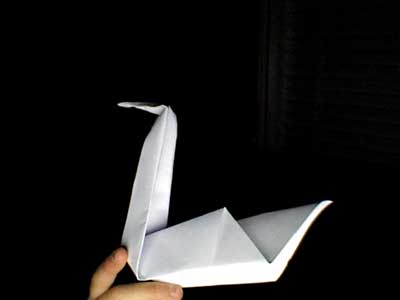 From Katelyn in Moorseville " I am addicted to origami swans now, thanks for the walkthrough. The smallest swan is half of a centimeter long, can anyone make a smaller one? "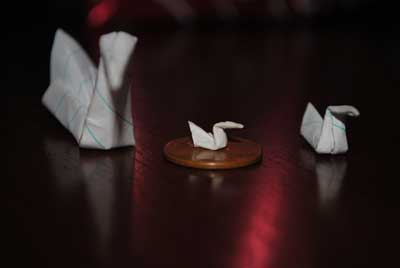 From Jover in Philippines " This is my origami swan."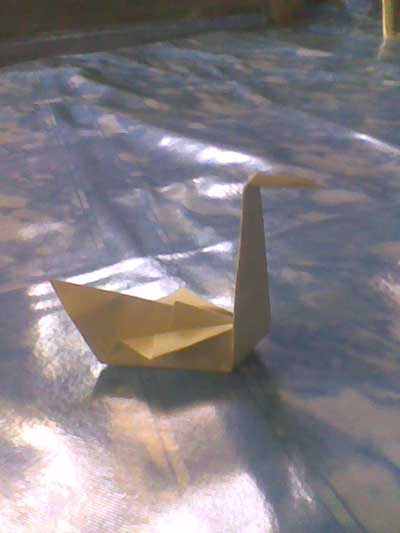 From Maria in Athens: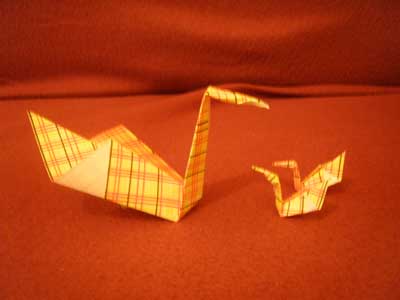 From Jonas in Norway " this is called 3D origami.It's really cool but it takes a lot more time. It's a swan under the category of birds. "
Thanks, Jonas, for submitting a photo of your 3D swan. I'm sure it took a long time to make that!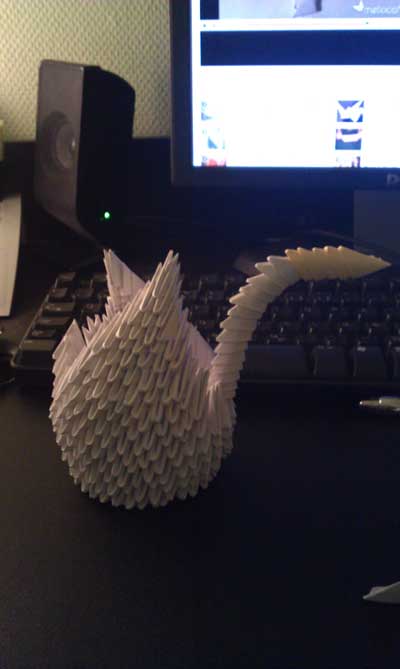 From Kami in Lakeland " This is the second time I have made a origami swan. I like this way soo much better than the first way I tried to make it. I do better with pictures than with personal instructors. "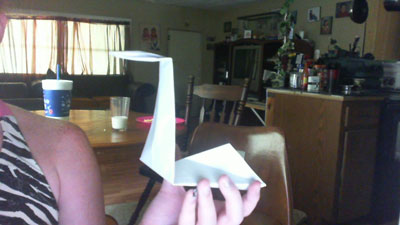 From Abdus in Kuala Lumpur: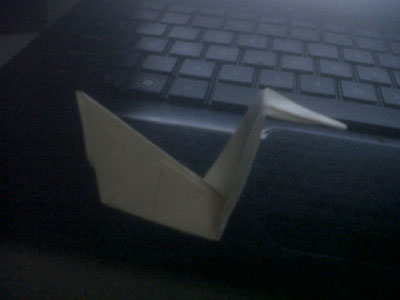 From Matt in Gosport " Smallest origami swan? 0.3 cm"
That's a tiny origami swan, Matt!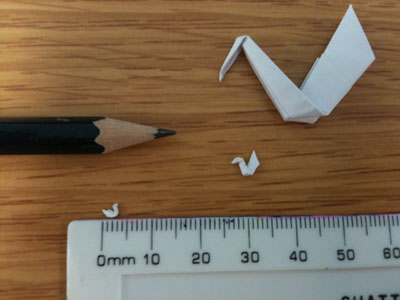 From Angie in Las Vegas "Origami swan etc. I love this site. I've made more than 70 different origami. Iusually make origami in origami gate class. My favorite is the dinosaur. :D "
From Meghan in Augusta " Origami Swan with gold sparkles! "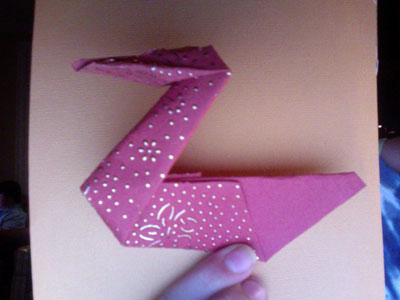 From Arran " My origami mini swan, I don't think 2cm is the record but it's still really small."
Did you make this origami? If so, upload your photo (2MB limit) via the comment box below. You can login with your Facebook, Twitter, Google or Yahoo accounts.