Origami Flapping Bird Video
To make your bird's wings flap, hold it underneath as shown in the video. Your left hand could hold the tail if you prefer.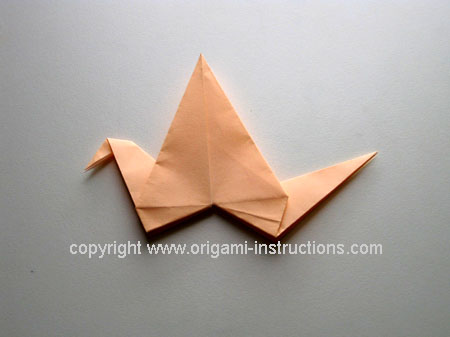 Move your hands gently and slowly back and forth until you get the hang of it.
Then you can speed up the action if you like.
See the video here:
If you missed the page on how to fold the origami flapping bird, go here:
Did you make this origami? If so, upload your photo (2MB limit) via the comment box below. You can login with your Facebook, Twitter, Google or Yahoo accounts.