Holiday Origami - Origami Dove
This origami dove is pretty simple to fold and looks great. A paper doillie or lace paper looks best but if you can't find one, just use a 8" diameter round paper.
Origami Dove
Start off with an 8" diameter round paper doillie: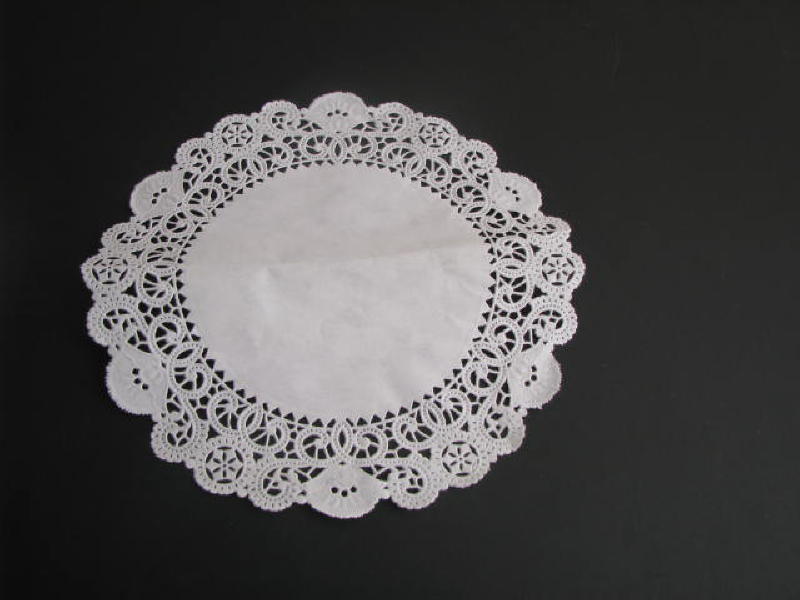 Fold it in half: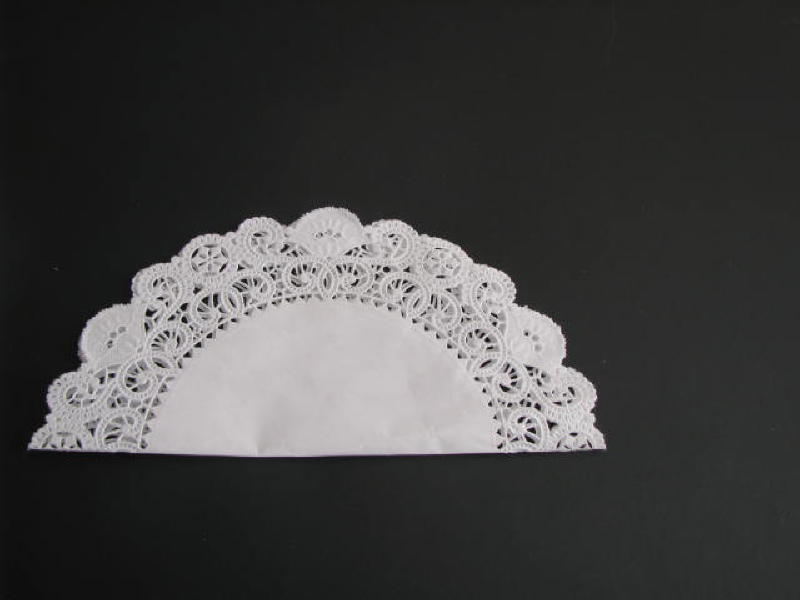 Fold it in half again: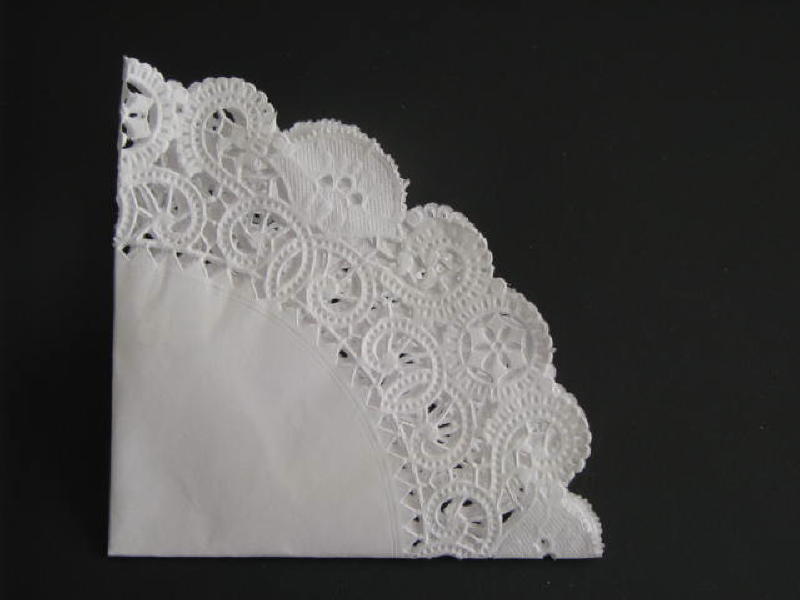 Open up the last fold: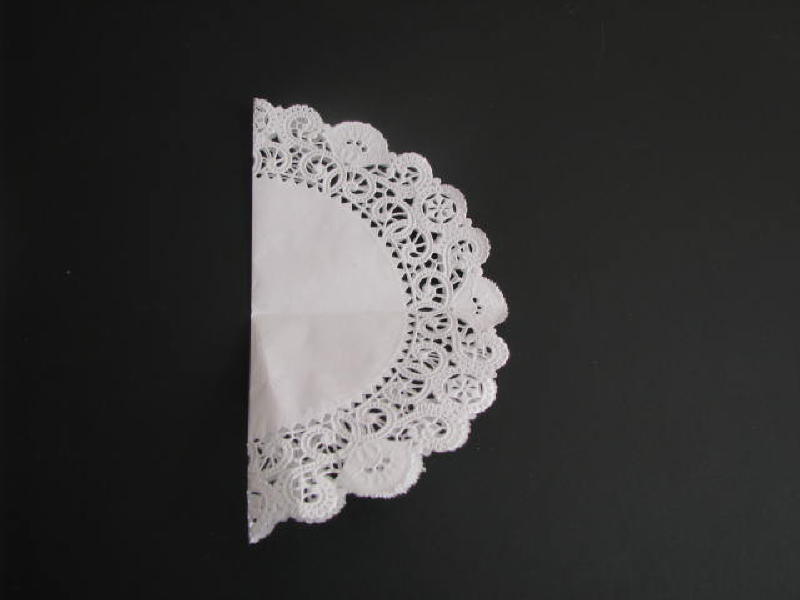 Now, fold both ends to meet the crease in the center: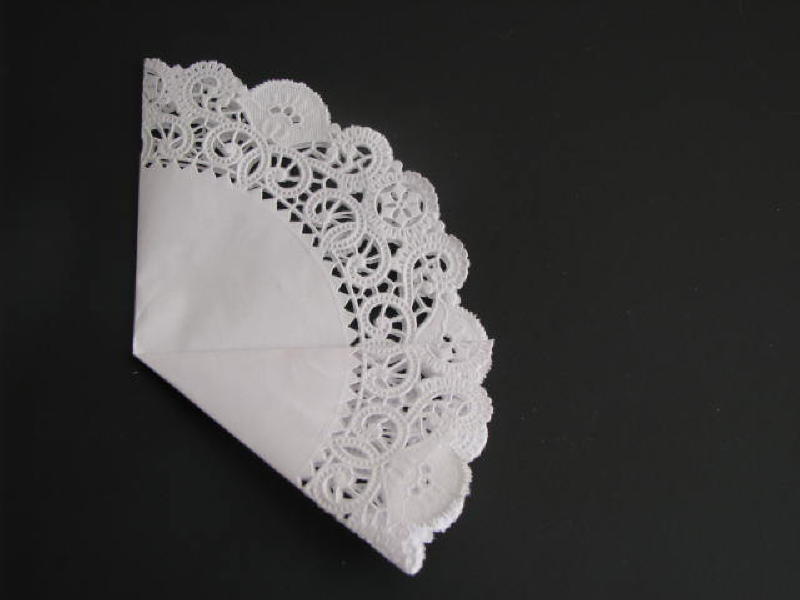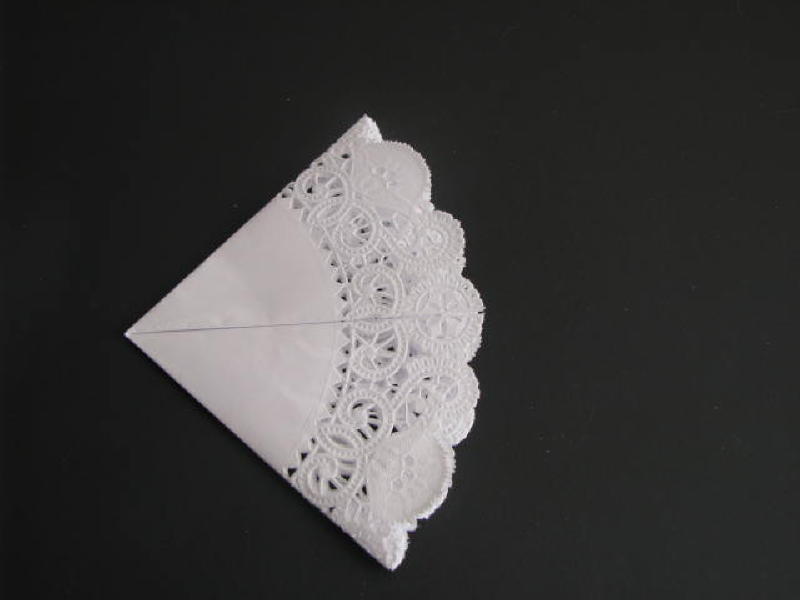 Now fold it in half: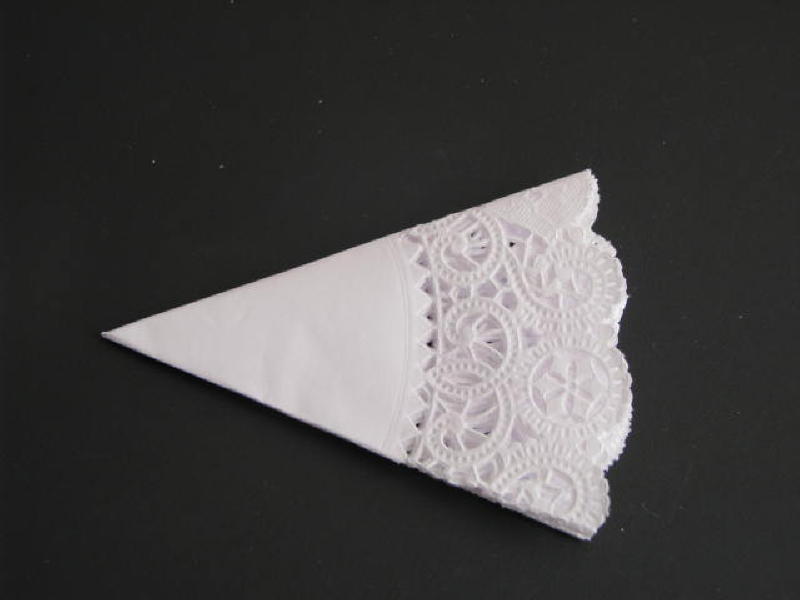 Now, make a 1.5" to 2" cut along where the ruler is: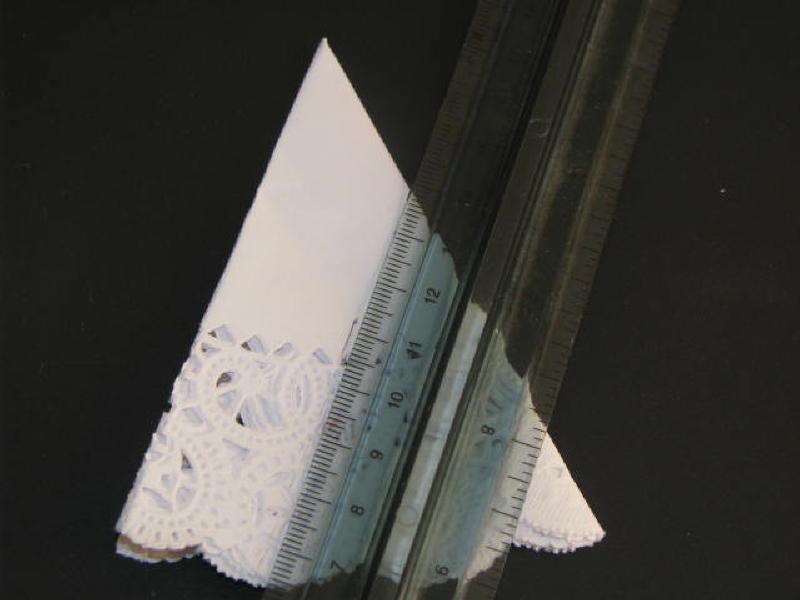 Once you've cut it, fold one side up to make the wings: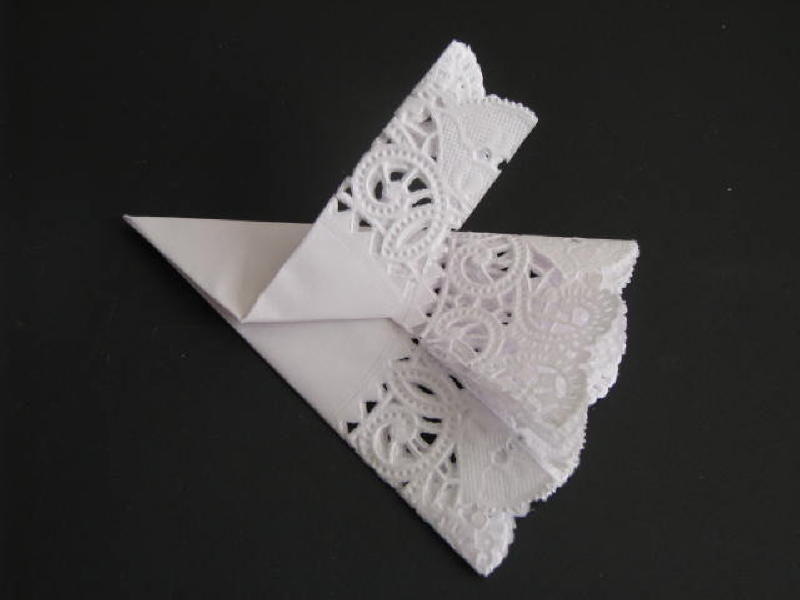 Can you see how the origami dove is taking shape now? Flip it over and repeat the fold: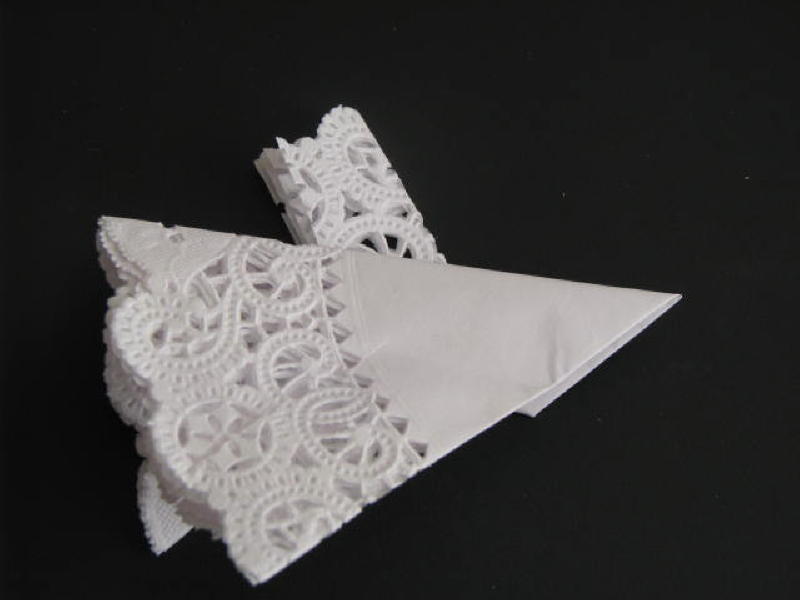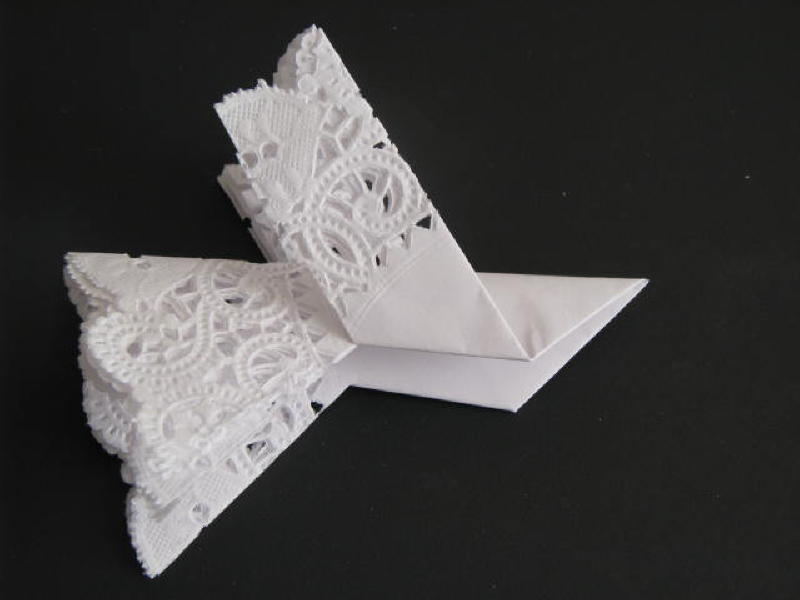 Press the front tip inside to make the head. Below is the top view of the dove. The left side of the picture is the head of the dove.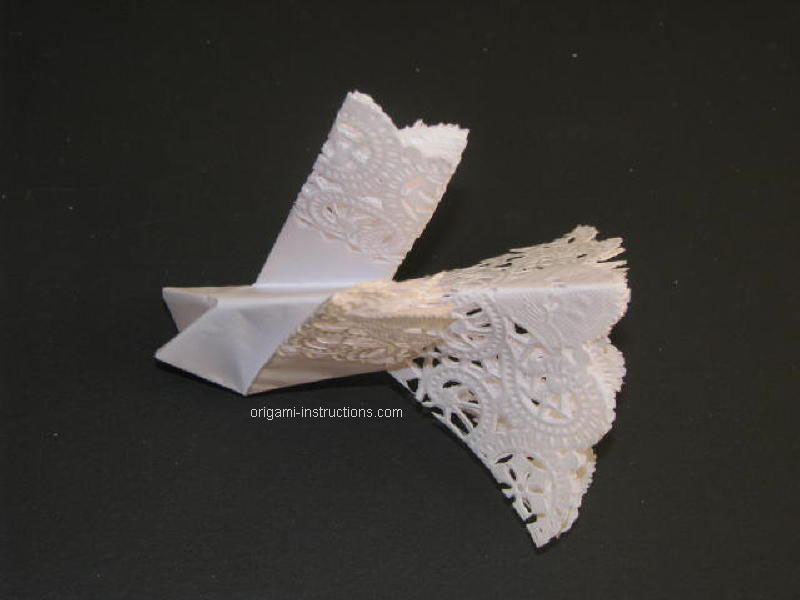 And here is the side view: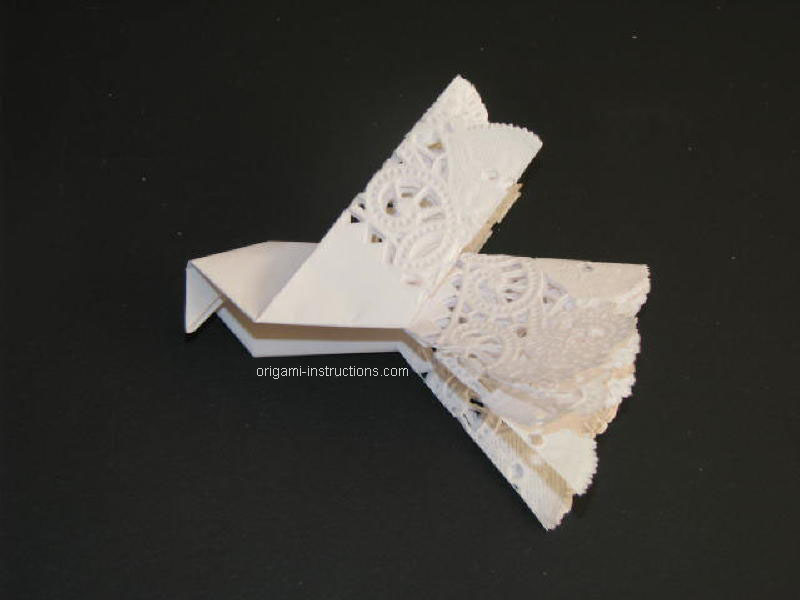 Here is another view of the origami dove: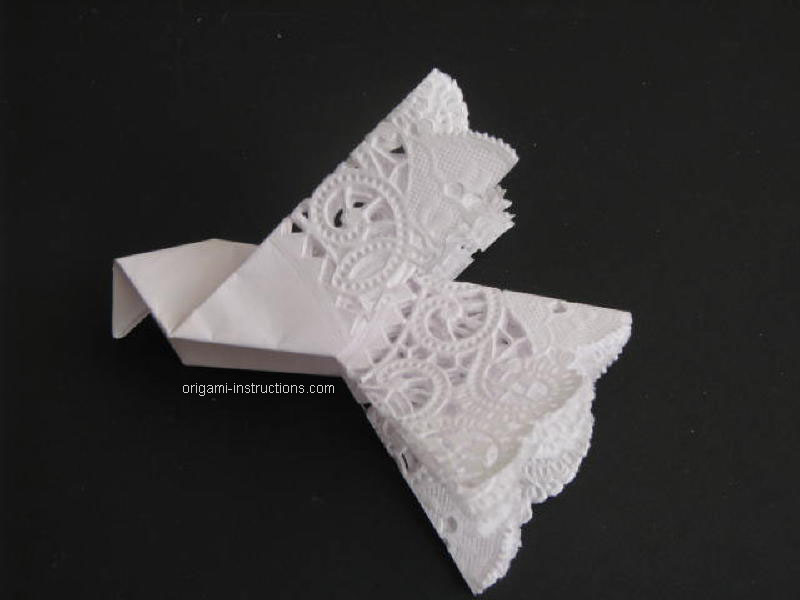 From Jenifer in Rosenberg " the Dove origami. I used regular paper and drew an outline of a circle using a cereal bowl. "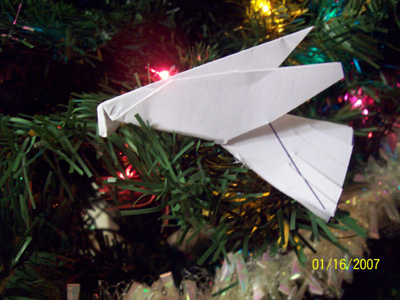 From reader in Greece " This is my first origami dove!!!I really enjoyed making it and I love it!!I am sorry if the picture is a little bit dark! :):):) "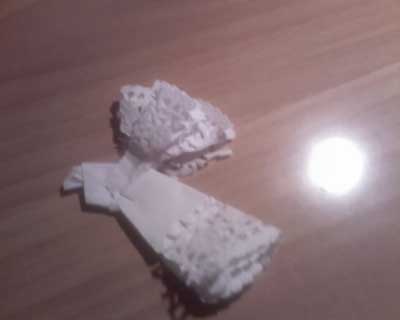 From reader in USA " This was super fun making. Thanx for the instructions i have made thousands of stuff. "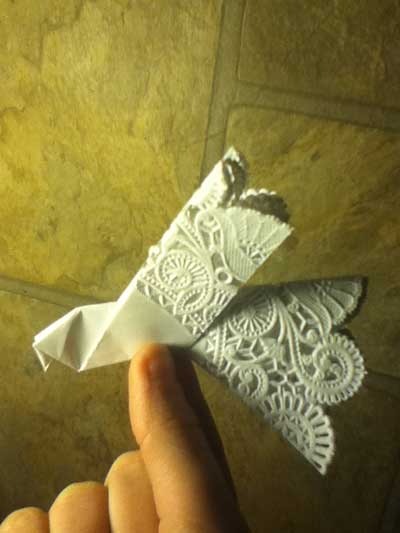 Did you make this origami? If so, upload your photo (2MB limit) via the comment box below. You can login with your Facebook, Twitter, Google or Yahoo accounts.