Easy Origami Santa Folding Instructions
This is really a fantastic easy origami santa! It only requires 2 folds! Paula Versnick is the creator of this genius design and we thank her for it. Your kids and friends face will light up when they see you transform a simple square sheet of paper into santa!
Easy Origami Santa Step 1: Start with a 6 inch x 6 inch (15cm x 15cm) square origami paper color side down.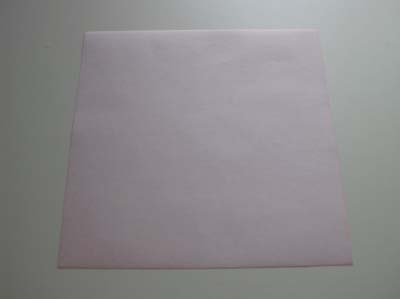 Easy Origami Santa Step 2: Make a fold as shown by dotted line below. To help you out, I measured the fold I made.
The crease should be at about 1.75cm or 3/4 inch from the bottom left edge, and about 5.5cm or 2 1/8 inch from the top right edge.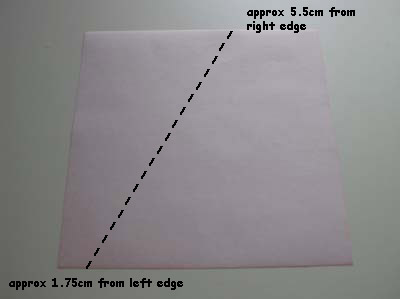 This fold #1.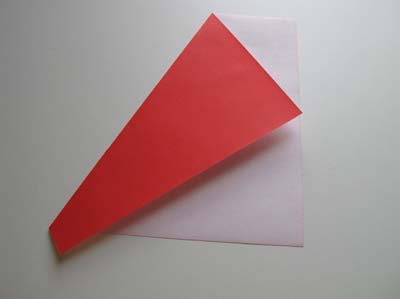 Easy Origami Santa Step 3: Make a mountain fold as indicated in the picture below. As you fold the paper under, the edges along the left side should line up. This is fold #2.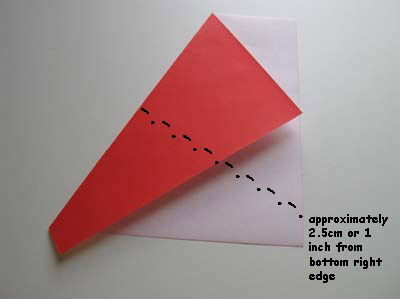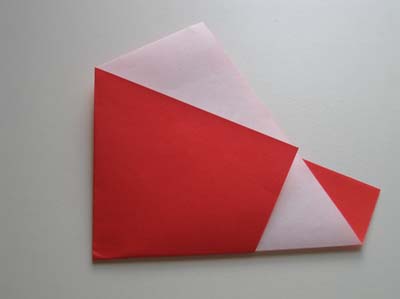 Easy Origami Santa Step 4: Rotate your paper 90 degrees counter clockwise. Do you see santa?!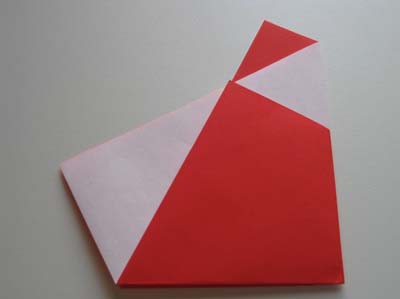 From reader in Colorado Springs " This is our version of the "EASY SANTA" it was VERY easy & my kids and I have a wonderful time!! "
Love it!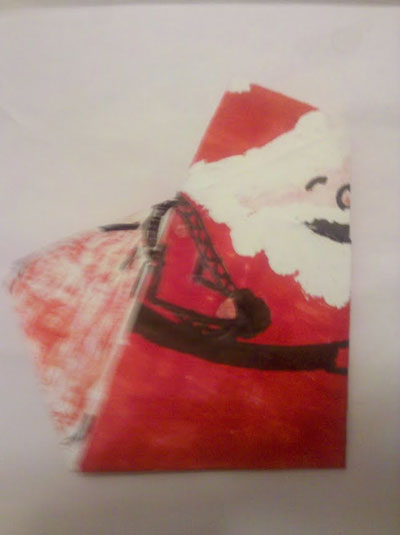 Did you make this origami? If so, upload your photo (2MB limit) via the comment box below. You can login with your Facebook, Twitter, Google or Yahoo accounts.