Super Easy Origami Shirt
This is a super easy origami shirt. It really goes hand in hand with the
origami tie
. Put the two together and paste it on cardstock to make your own greeting card. It's perfect for Father's Day!  
Easy Origami Shirt Step 1: Start with a rectangle paper, color side down. We used 8.5 inch x 11 inch (21.5cm x 27.9cm) paper.
Use a smaller sheet of paper if you're making this for a greeting card.
Fold down approximately 1.5 inches from the top.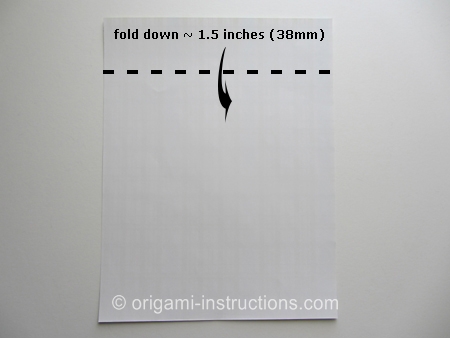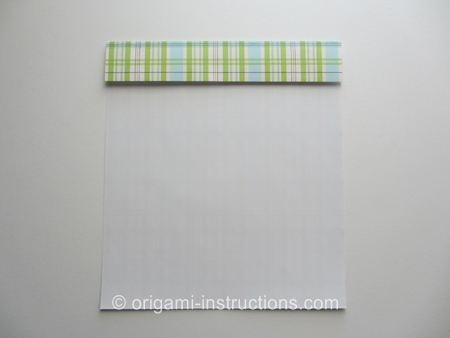 Easy Origami Shirt Step 2: Make 2 cuts, one on each side, about 2 inches (5cm) long.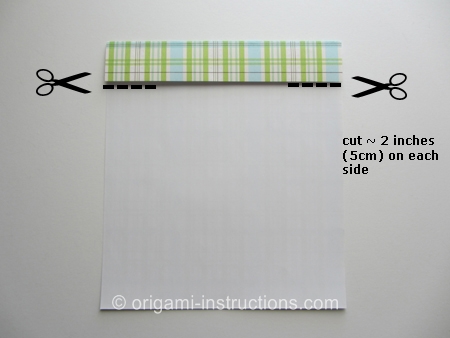 Easy Origami Shirt Step 3: Flip paper over.
Easy Origami Shirt Step 4: Fold both sides towards the center to form the collar of the shirt.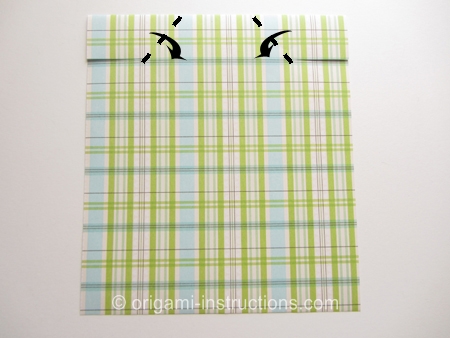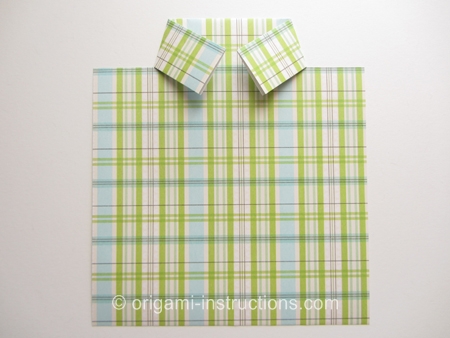 Easy Origami Shirt Step 5: Make 2 diagonal folds to form the "shoulders".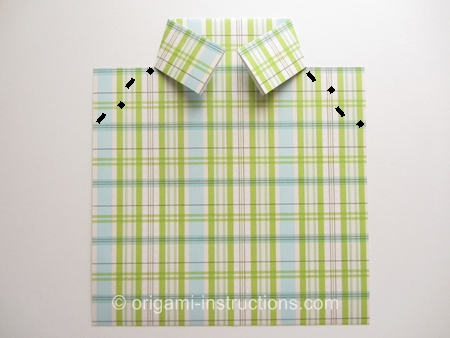 and your super easy origami shirt is complete!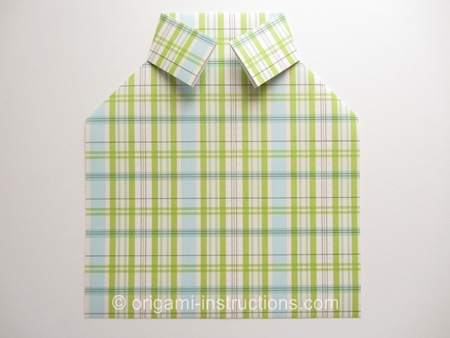 Fold the origami tie as well and put them together!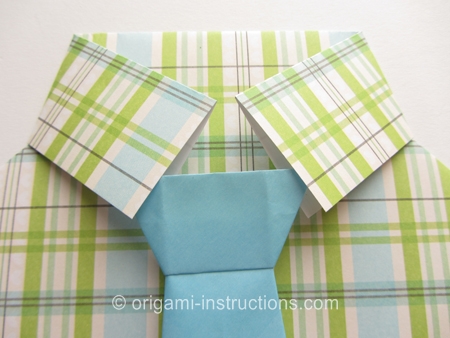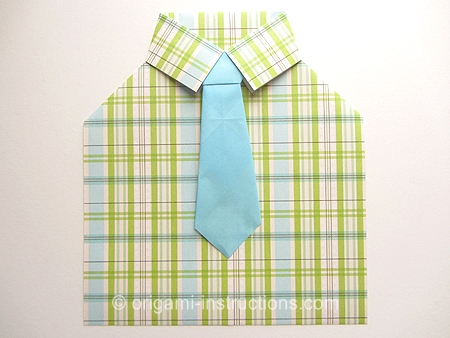 You can have fun changing the color of the tie and shirt...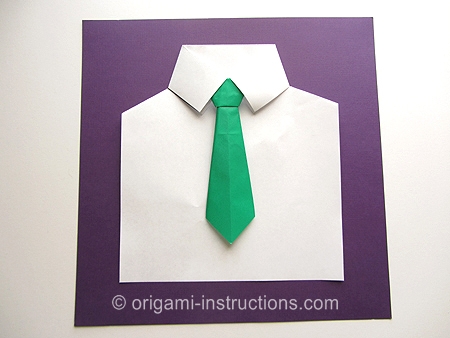 Did you make this origami? If so, upload your photo (2MB limit) via the comment box below. You can login with your Facebook, Twitter, Google or Yahoo accounts.