Origami Sampan
This origami sampan is actually an easy origami boat that I used to fold as a kid. A sampan, by the way, is a relatively flat bottomed Chinese wooden boat.
I don't remember how or when I learned to fold this but I do remember that when it rains, we'd be busy making boats to float in the water!
Origami Sampan
Start off with a piece of origami paper: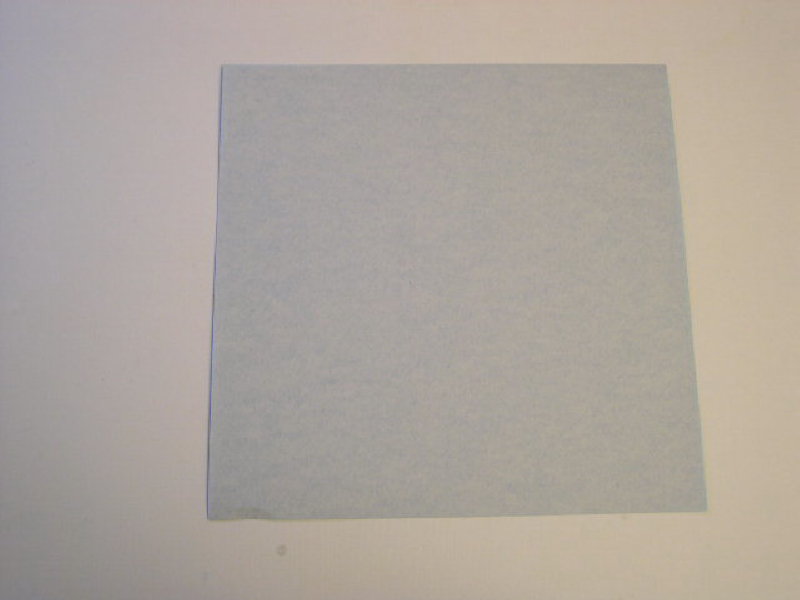 Fold it in half like below: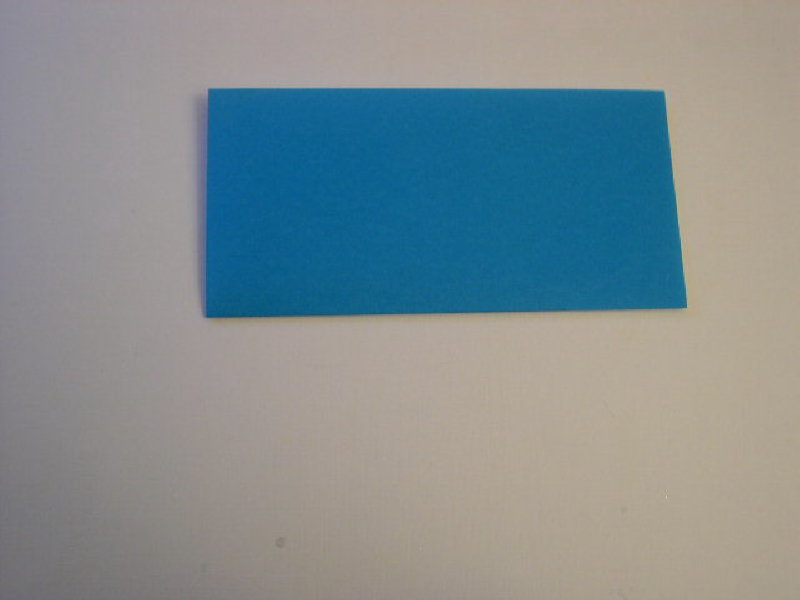 Open up the paper and you should have a crease in the center: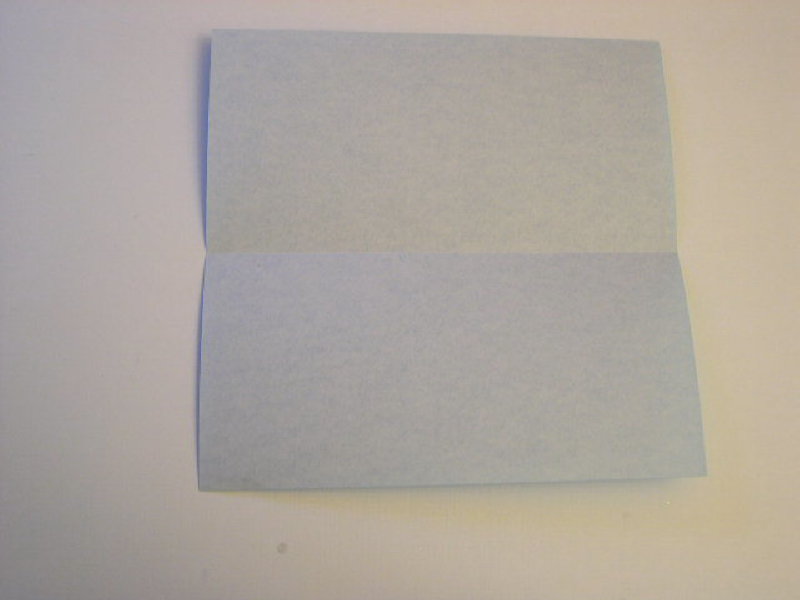 Now, fold up each side to meet the crease in the center: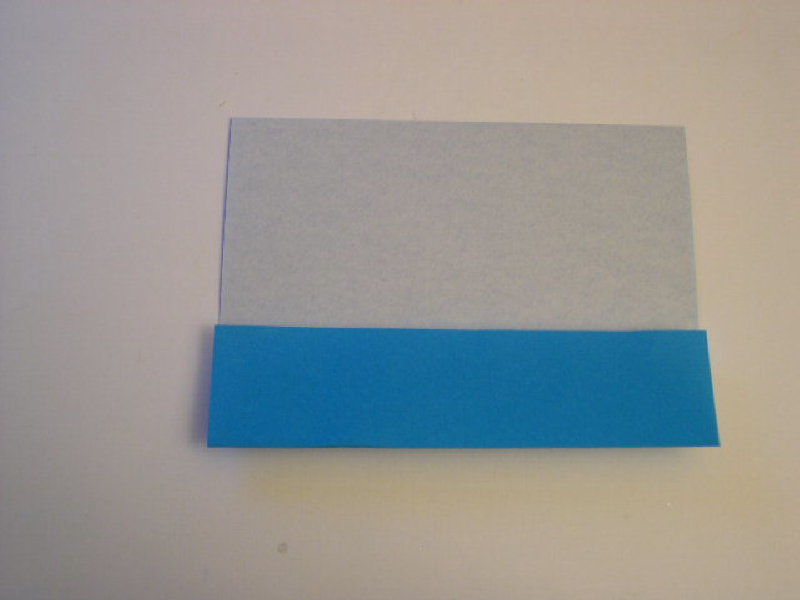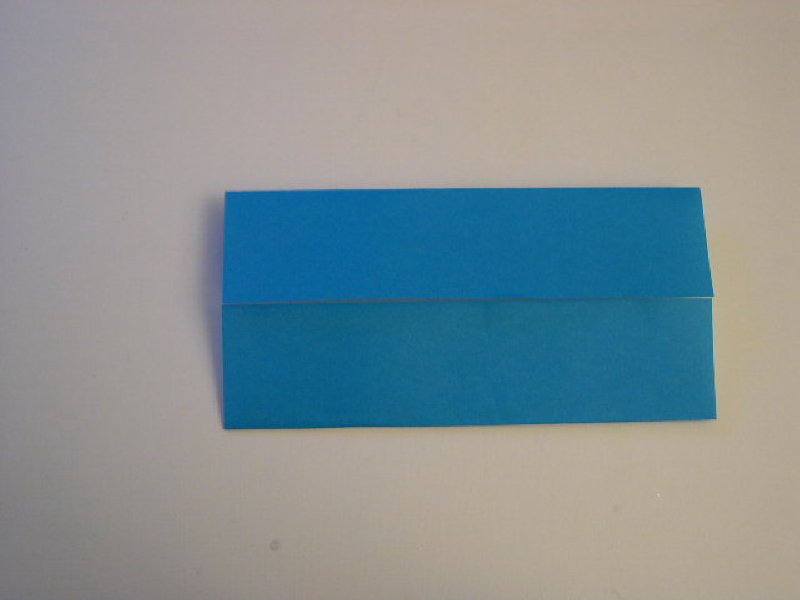 Now fold the bottom left hand corner to meet the center like below: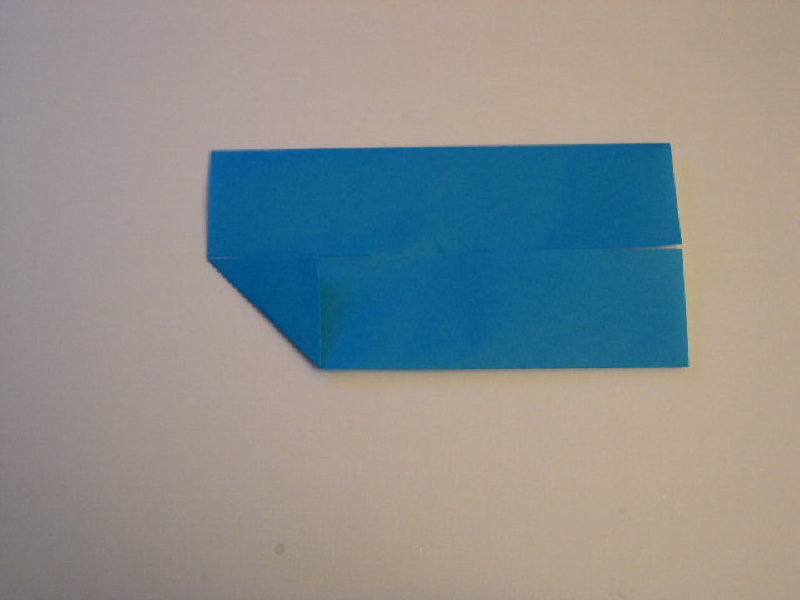 And do the same for the other 3 corners: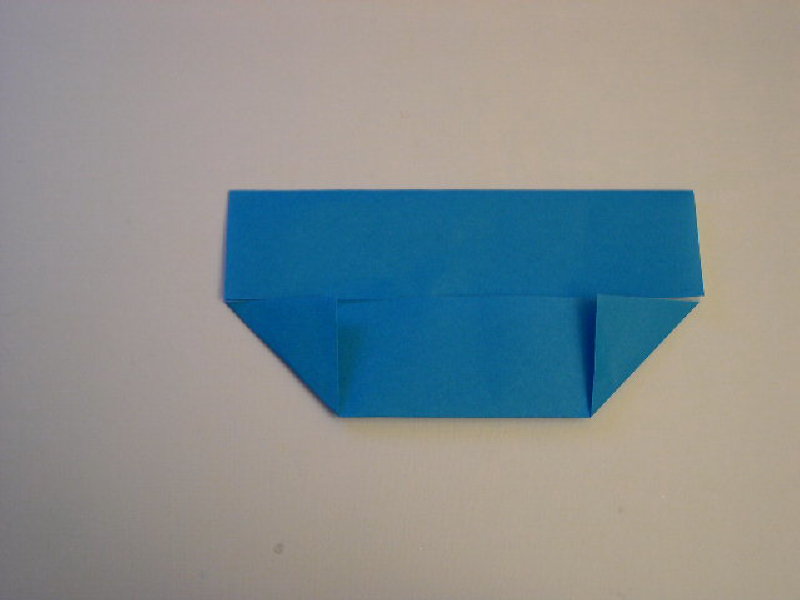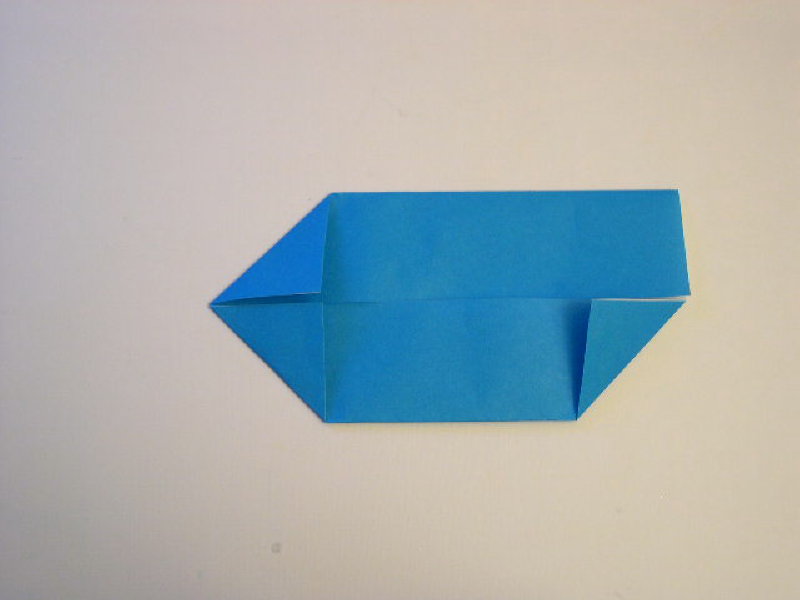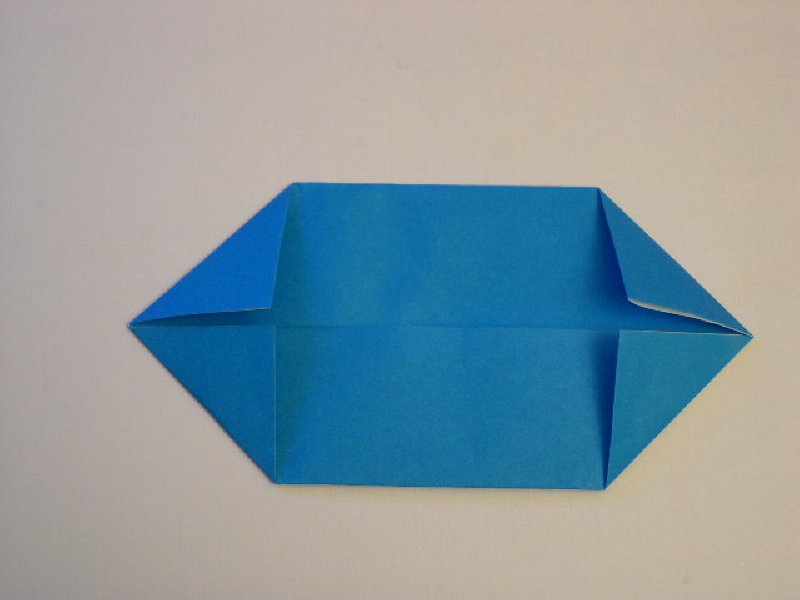 Now, fold the bottom left side again to meet the center line: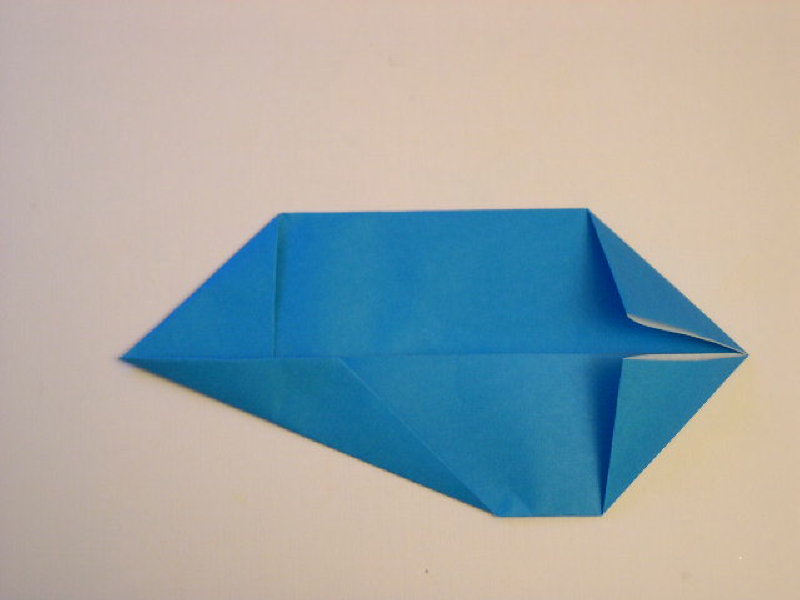 Repeat the fold for the other 3 sides (the sides will overlap):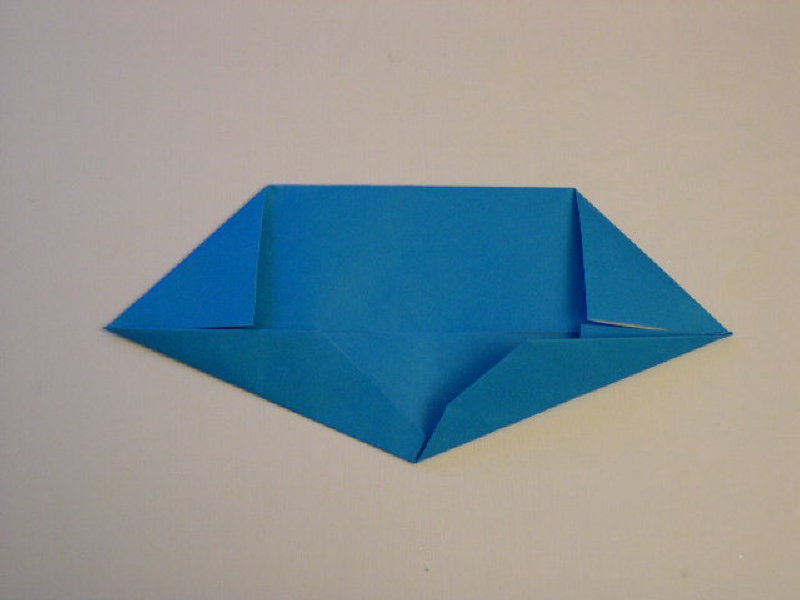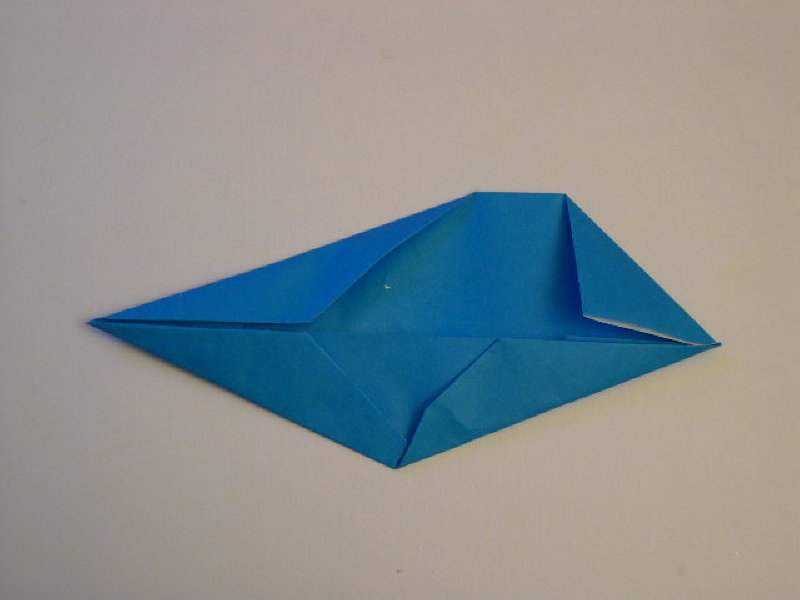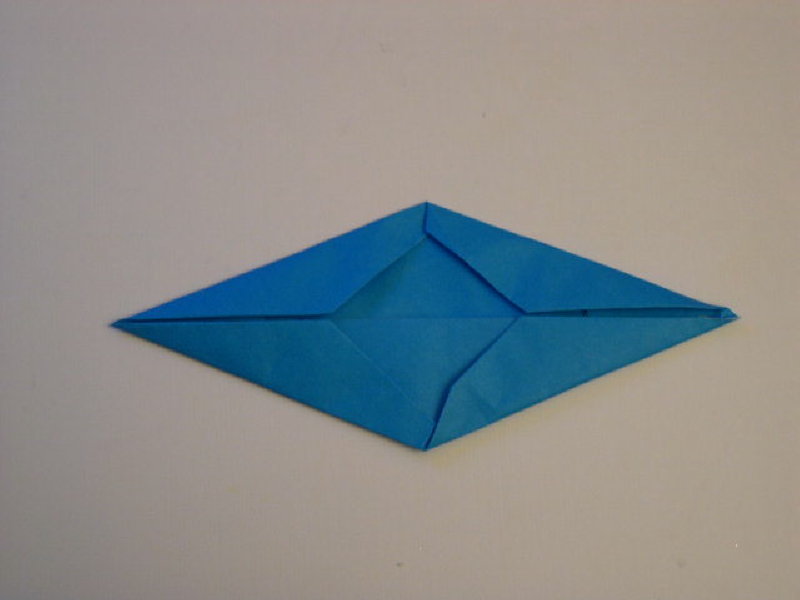 Fold the bottom tip to meet the center like below: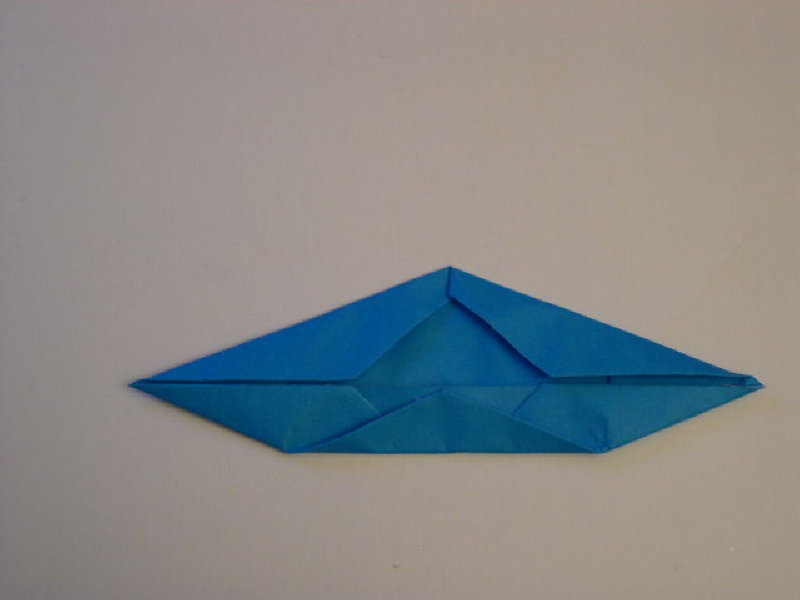 Now fold the top tip to meet the center: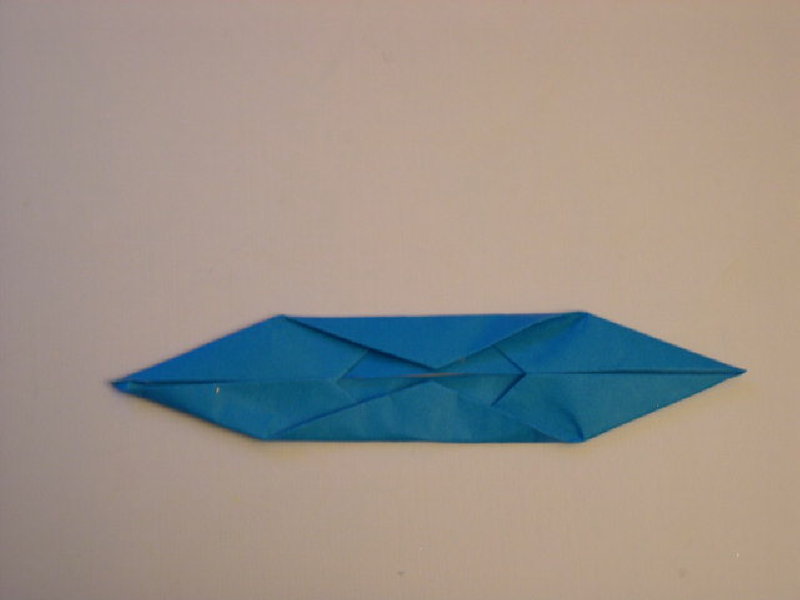 Now here comes the "hardest" part of this origami. But once you learn how to do it, it's not hard at all!
Open up the middle like so: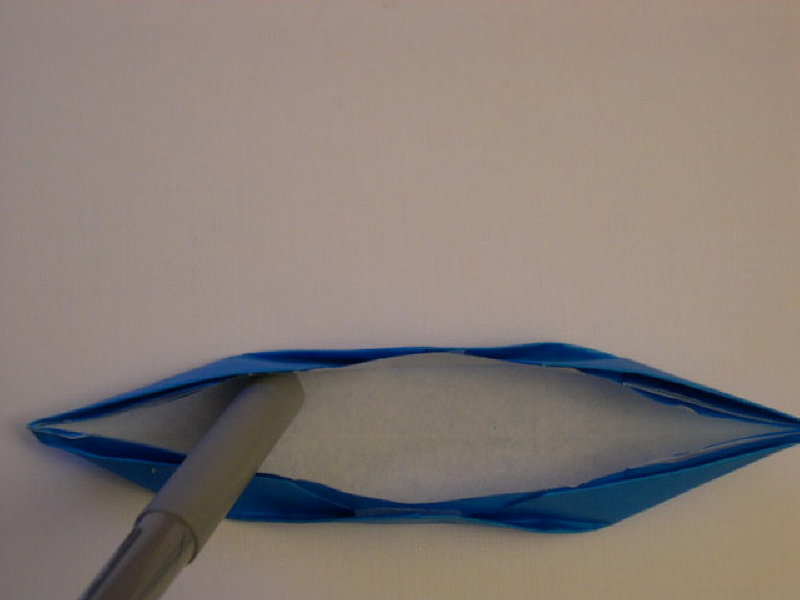 and turn over the sides: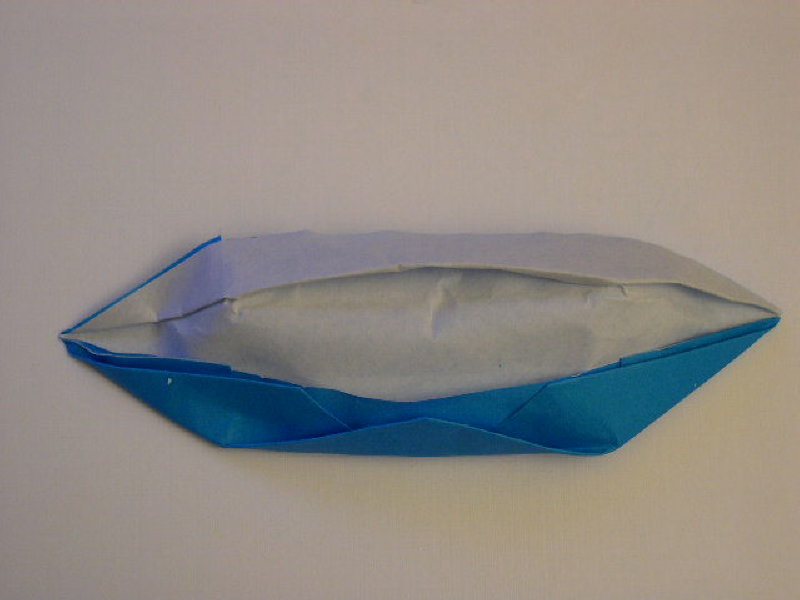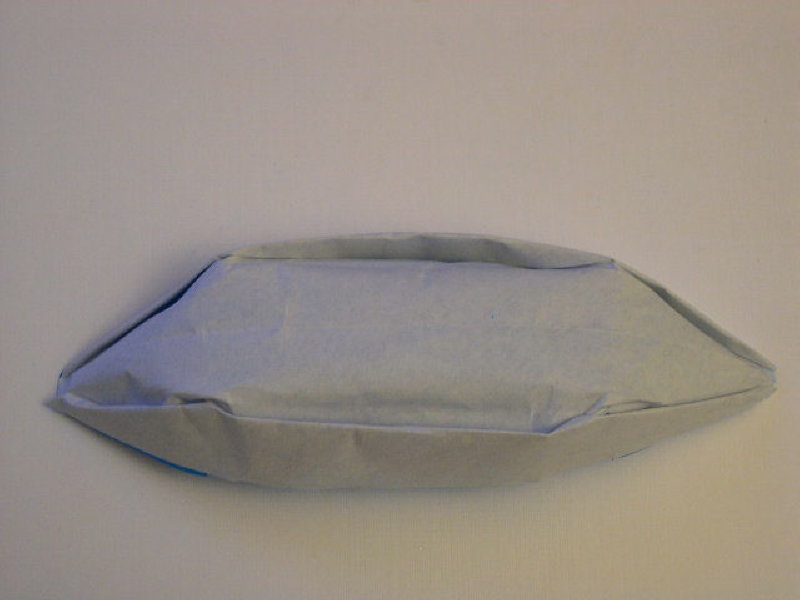 Flip it over, shape the sides and flatten the bottom and you've got yourself an origami sampan or boat!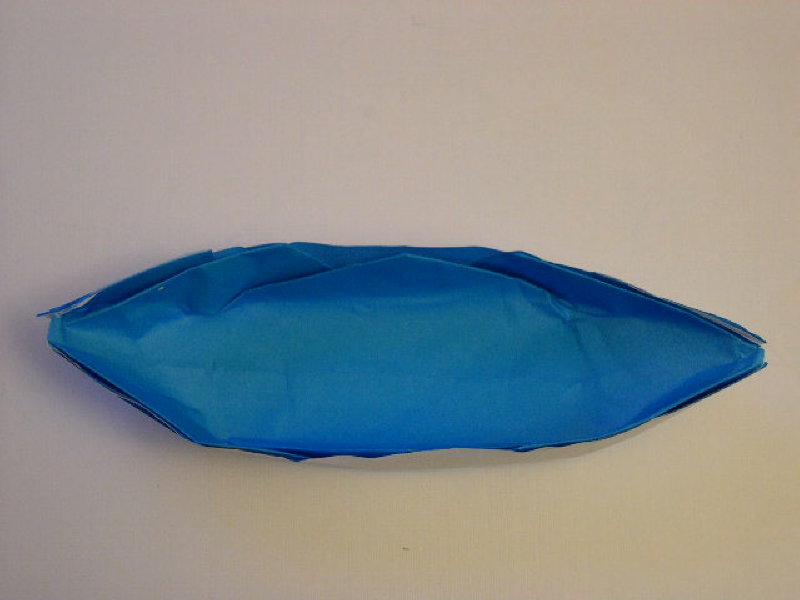 Thanks to reader Allison from Texas for her creative submission - " sorry it's a little blurry, but if u look closely, u can c a mermaid's tail and the man is pointing 2 it "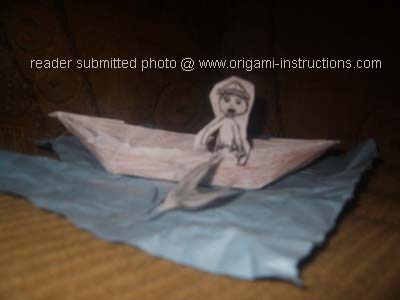 Thanks to reader Tanner from Cary for this photo: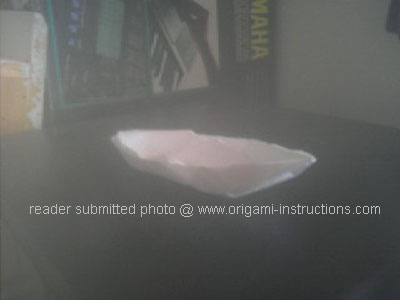 From Cyprus in Santa Barbara "*Laughing buddha not required =)*"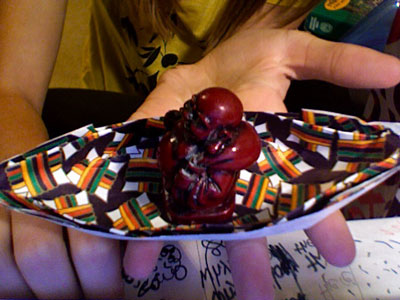 From Lizzie "Origami Sampan: Sailing in the deep blue sea!!!"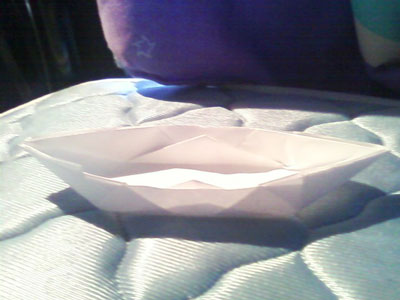 From Laila in Buffalo: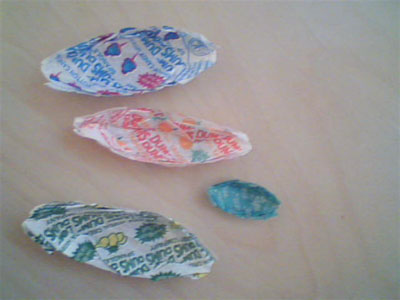 From Justin of Balmopan "I wonder if I used too much paper for that sampan..."
Justin - That is the biggest origami sampan I've ever seen!! :)

From Sam in Hull England " This is the first time i've come across this site and I was just browsing through your Simple Origami selection and saw the Sampan model. After looking through the instructions i noted that I have a few of the same models about but instead of simply being a completely open topped boat the ones I made had a 'hood' at either end. I thought maybe it might interest you to have an example of the 'Hooded' Sampan model. "
Thanks for the hooded sampan, Sam!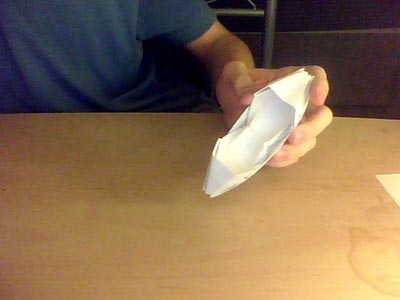 From reader in Manila: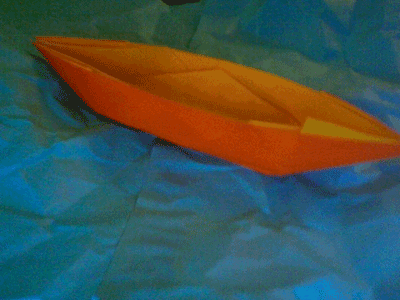 From reader in Pireus: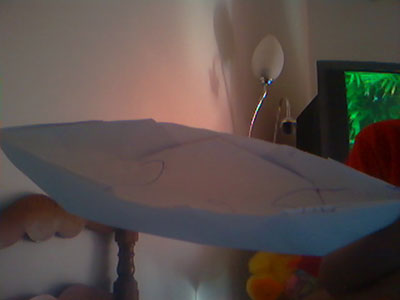 From Crysta in Minneapolis " A little orange origami sampan floating on a deep blue sea. I noticed that every time I make this, when I'm opening it up it tends to tear. Just a word to the wise. "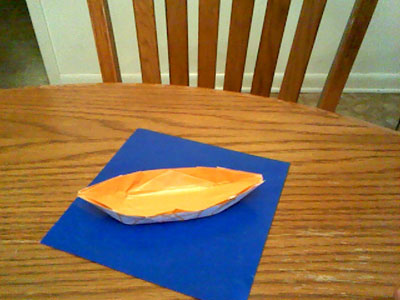 From Izzy and Sara in Yorktown Heights " This was really fun to make! Sara's was better then mine.This one is hers. "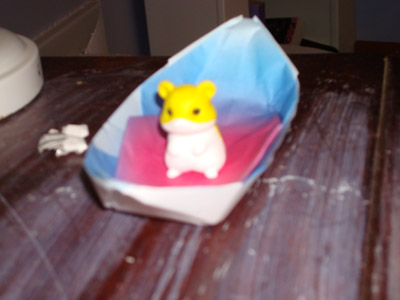 From Izzy and Sara in Yorktown Heights "These were fun to make! Sara's better. This is mine. I put my japanese eraser baby in it.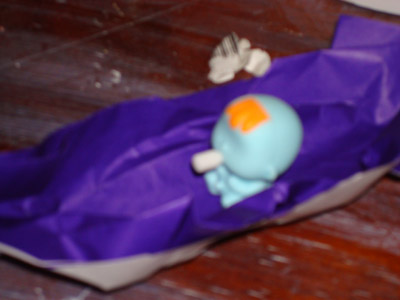 From reader in Coral Springs " i made this sampan and the origami snake and then taped it together and the snake acts as a sea serpent. "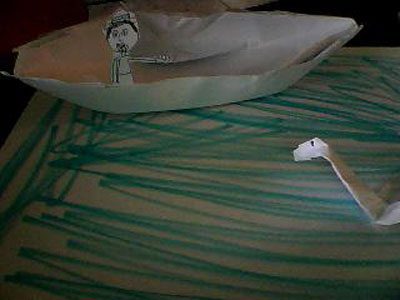 From Matt in Brisbane " i think i beat your record. "
That is one large origami sampan, Matt!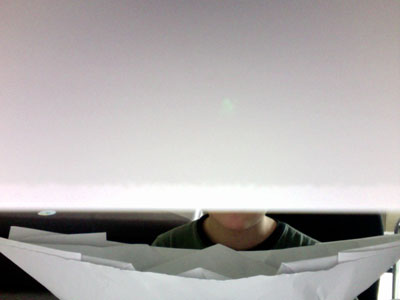 From reader in Calgary " An origami sampan I made. "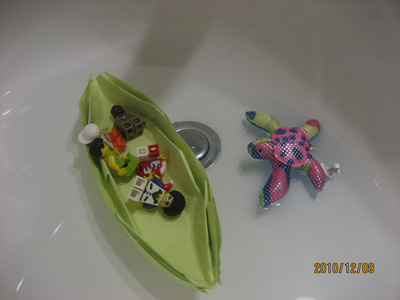 From Derek in Clarksville TN " This is my Origami Sampan. As you can see it is big enough to fit my sister's Chihuahua is standing in it and i think it is the biggest by far!!!! =) "
Love this picture, Derek! That is one very large origami sampan! Your sister's Chihuahua must be wondering "Why is he making me standing in this thing?" :)
From Joshua in Parker South Dakota " Original Sampan boat I made. "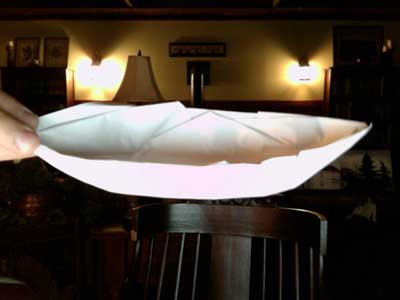 From Dawn in Blaine MN " Origami Sampan - for use as a family activity at a Water Festival in St. Paul, MN "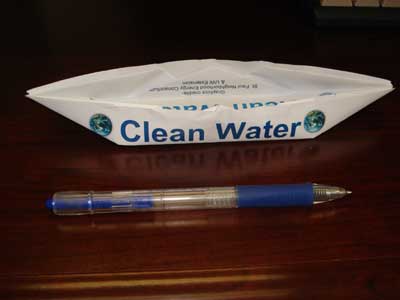 From Hannah in Chicago " This isnt edited, I can fit inside this, and I made it by myself! "
That is one very big origami sampan!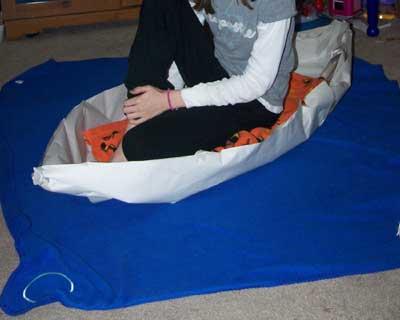 From Lily in Coatesville " I made the sampan and was really surprised how much weight it could hold in the water! This picture was taken in my sink full of water the erasers in it weighed a whole ounce!!! "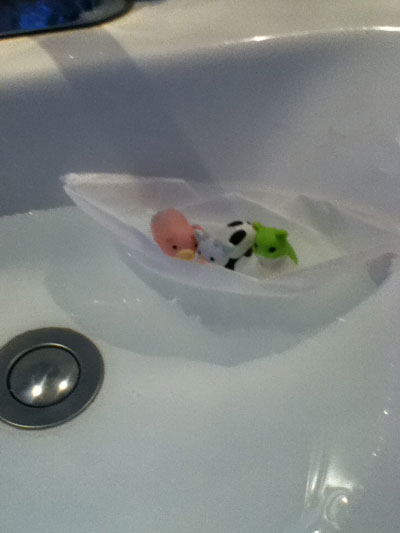 From Chioma in Valley Center " I submitting a picture of an origami sampan. I made it myself, do you like it? I hope so! "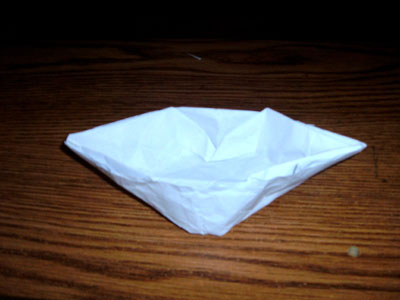 From David in Slough " The Sampan can be easily made into a Noah's Ark - just take another piece of paper and chop it in half. Then 'cupboard-door-fold' - fold the ends to the middle and fold in half to make a simple 'roof', which slots nicely into the flaps inside. Looks good if made from a rectangle too, like 'Letter' or 'A4' and a half sheet of the same. Then fill it with lots of animals! "
Thanks for the tip, David!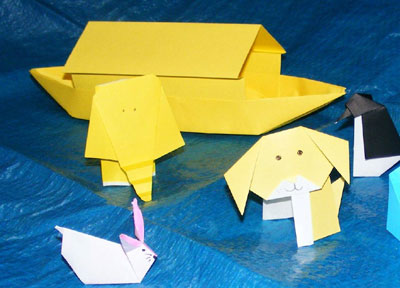 From Ellie in Orlando " My origami boat made out of aluminum foil!! It floats really well in water!!!!!!!! "
That's a great idea, Ellie!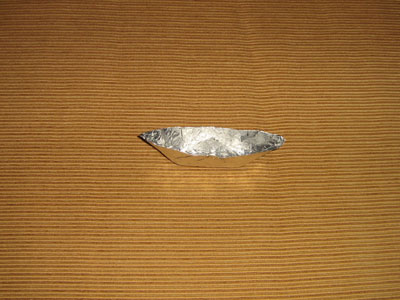 From reader in Jasper " This is my origami sampan. In the boat is a man fishing. On the right is an origami fish. I even put waves in the paper for the water. "
Love how you added a fisherman and fish to your sampan!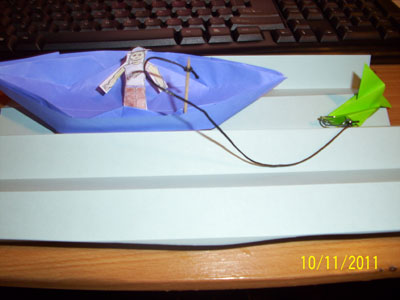 Did you make this origami? If so, upload your photo (2MB limit) via the comment box below. You can login with your Facebook, Twitter, Google or Yahoo accounts.