Origami Jackson Cube
This origami Jackson Cube is an easy one, perfect for those getting started on modular origami.
The origami Jackson Cube is created by Paul Jackson. As with all modular origami, you need to make multiple pieces of 1 unit and then assemble them.
Since this is a cube, you need to make 6 pieces of the same unit using 6 sheets of origami paper. We used 3 colors and folded 2 units of each color. It is even simpler than the other cube we have on this site!
Here's what the origami Jackson cube looks like: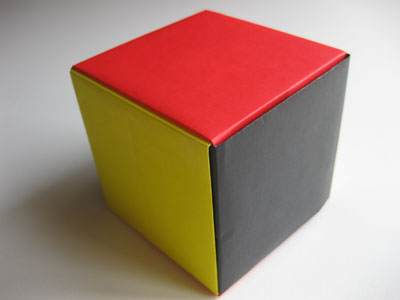 We didn't see any need to show you how to fold this because Mr. Jackson himself shows you how to fold it in the video below!
From Sailesh in Hyderabad "My first Jackson Cube."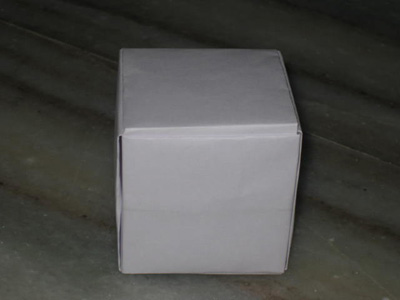 From Anastacia in Coral Springs "I made this origami jackson box and when i finished, i took it apart and then drew dots on it to look like a die. "
Nice decoration, Anastacia!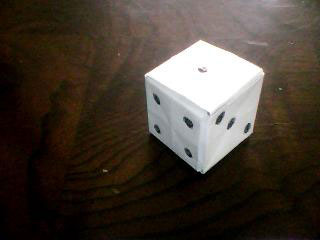 From Will in Newcastle: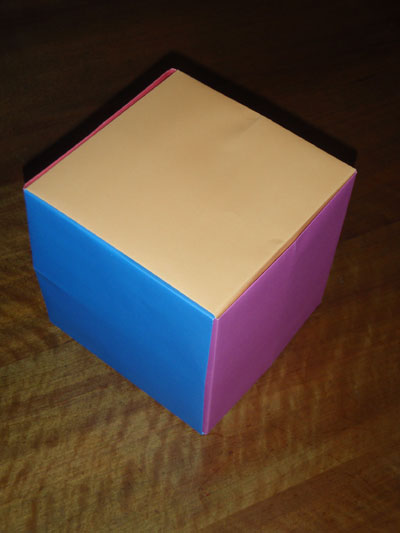 From reader in Plovdiv: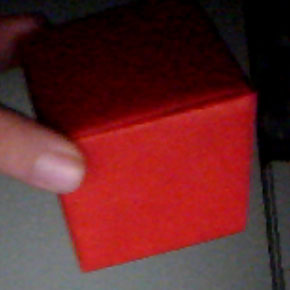 From reader in San Fernando: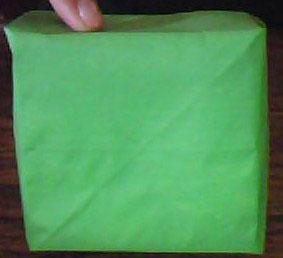 From reader in Fresno " My 7.5 cm Jackson cube. I want to start a can you make a smaller Jackson cube challenge. Bring it on. "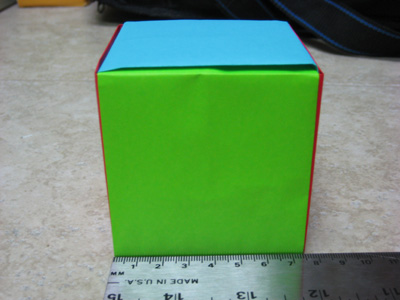 From reader in Fresno " My 3 cm Jackson cube. Beat that. "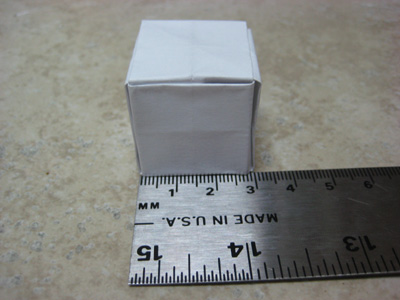 From Alana in Colorado " Here is my jackson cube for the contest. I have compared it to a rather small lip balm container! "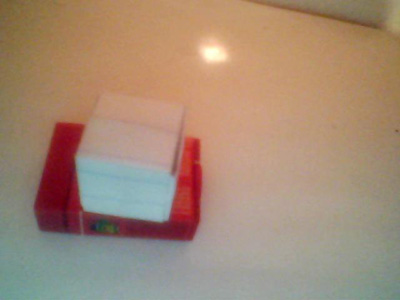 From Eoghann in Quakers Hill: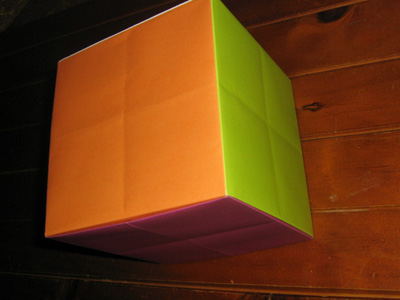 From Allaine in Philippines " Sorry if its blurry but this is my jackson cube for the contest. Sorry too cuz I threw my excess paper in the recycle bin. I sat on the chair, then I saw that I sat on my jackson cube! "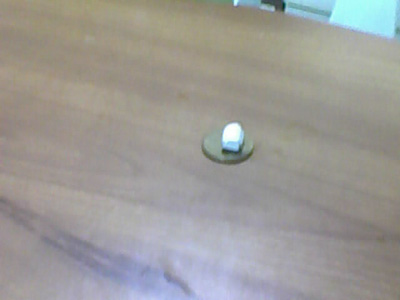 From Gabe in Chicago " your instructions are very easy. love your website :)"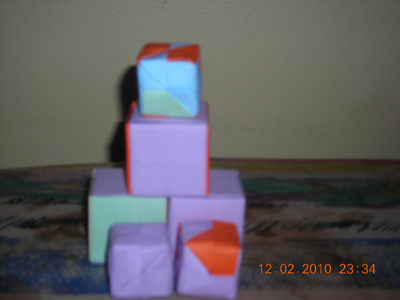 From reader in Denver: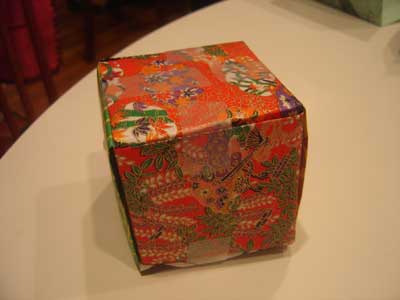 From Daniella in Flushing " i used all different colors! this origami was soooo easy! it looks awsome. i used lime green, hot pink, light blue, whiteish yellow, neon yellow and orange!!!!!! "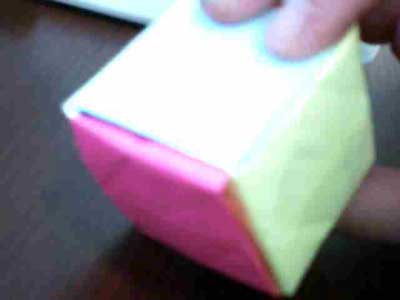 From reader in Sibiu: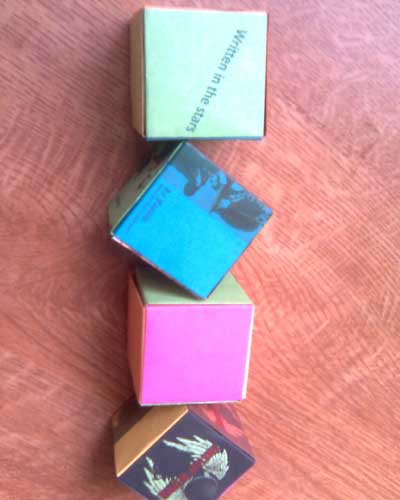 From Nikko in Edinburgh " Had to take pic w/ webcam so sorry for not great quality. First try at 'Jackson Cube' - 1.5cm "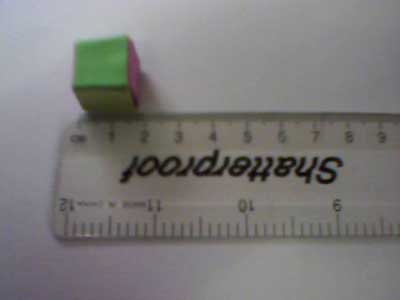 From Mike in Kansas City " I made this for the smallest jackson cube contest. It is 1.9 cm wide. "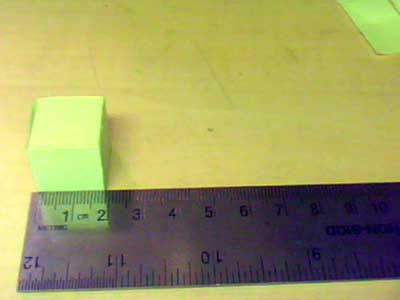 From reader in Melbourne " my jacksons cube is 6mm x 6mm. "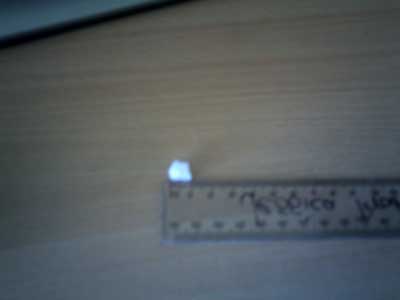 From Evie in Greece " This is my first origami jackson cube!!!After I made it, I foiled it with alouminioum foil. Then I decorated it with a ribbon!!! "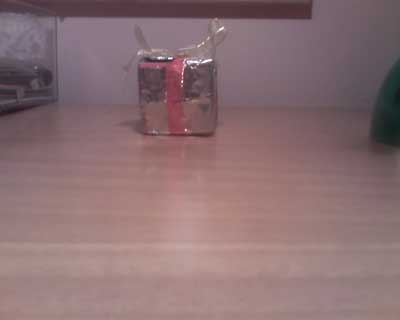 From Jacqueline in Batemans Bay " This is My Jackson Cube, I found the instruction were so easy to follow, like Paul Jackson the cube can collaspe which mine did but was quite easy to fix. I wanted mine to look stylish and am happy with the result. Thank you heaps for the video upload!! "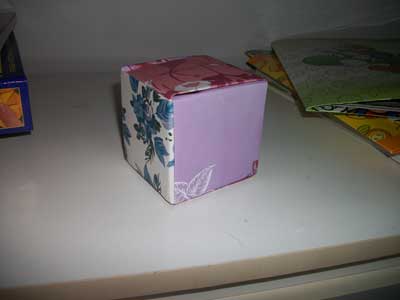 From Melanie in Sydney " i pulled it apart and re did it a couple times. hehe :) "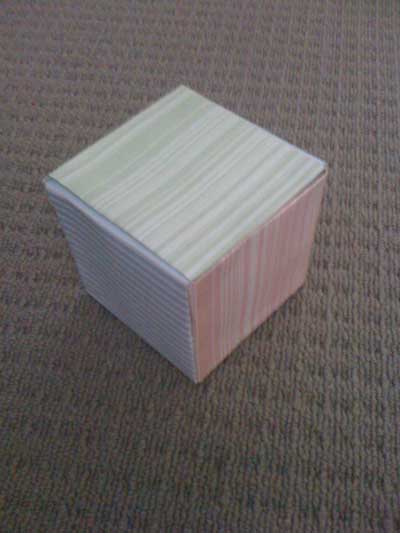 From Linh in Fairfax " These are my two Jackson cubes. The one on the bottom is 1.8 cm. "
From reader in Doncaster " The cube was very easy when I made the first one! The principle of it is so easy! I made the template myself on the computer. "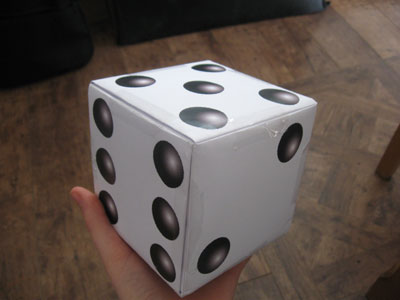 From Bi in Melbourne: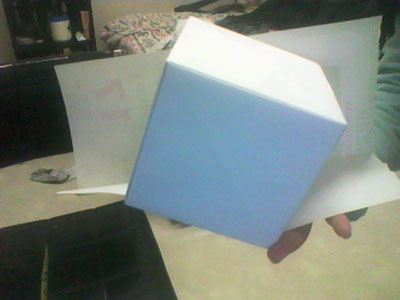 From reader in Santa Barbara " Here is my tiny Jackson Cube for the contest- sorry I don't have a ruler. "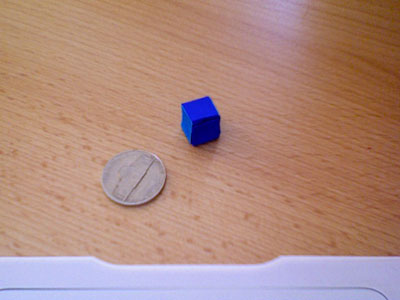 From Brittany in Houston " mine was 6 cm i wanted to do this becuz i said hey a jackson cube and my last name is jackson! "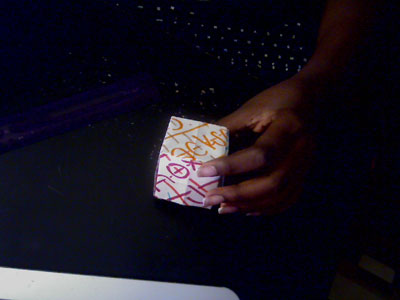 From Tati in Jacksonville " 9mm x 9mm Jackson Cube! Try to beat me! Love the site please bring more. "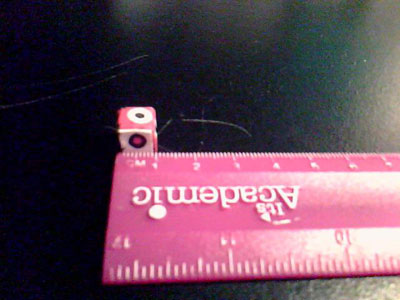 From a reader: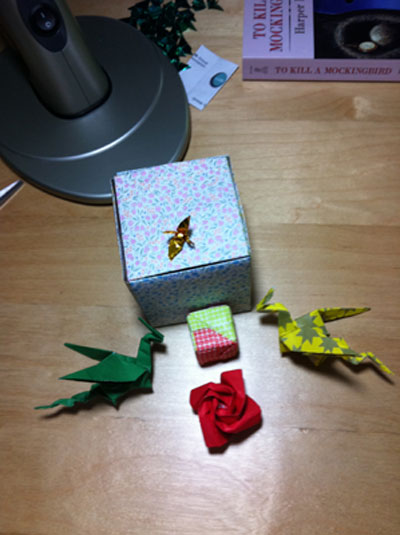 From Grace in Renton " This is a jackson cube that i made in my favorite colors! "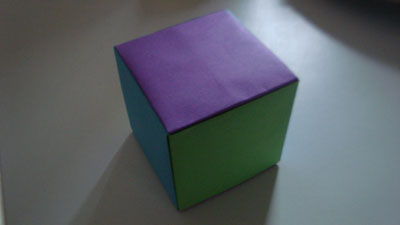 Did you make this origami? If so, upload your photo (2MB limit) via the comment box below. You can login with your Facebook, Twitter, Google or Yahoo accounts.