Origami Gun Photos
Here are the origami gun photos submitted by our readers. Check them out! 
From Val of Carlisle "FUN, EASY, NOT TIME CONSUMING! :P "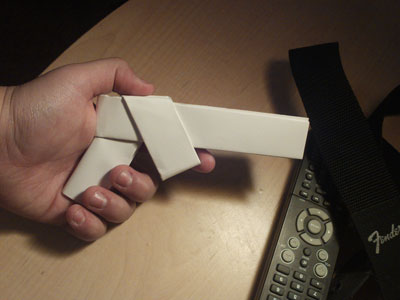 From Lizzie "Origami Gun: I made this for my little brother :)"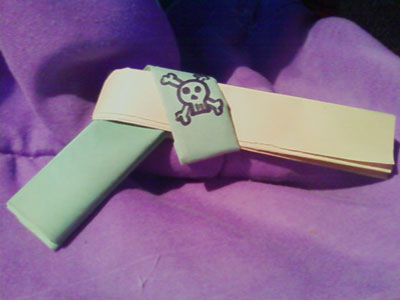 From reader in Edgeley "I made these for fun."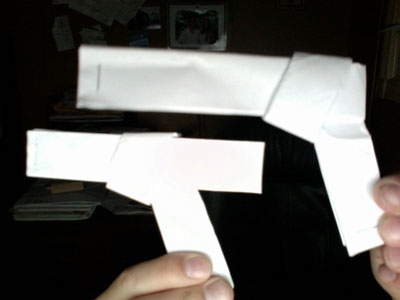 From Marissa in Dayton " This was the Origami gun my friend Amanda made and I drew the details on it. It was really easy and fun to make! I love this website! :D "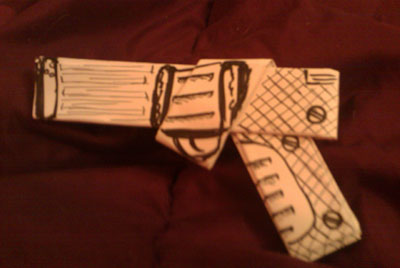 From reader in Philippines: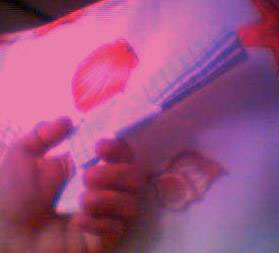 From Steve in Kingston " These were pretty fun to make. Thanks for posting the instructions. This site rock! "
Love the decoration, Steve!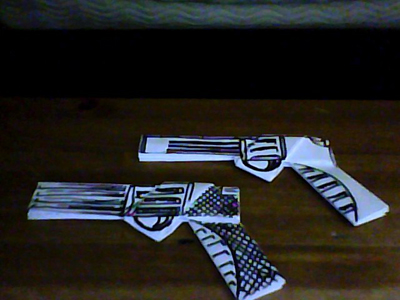 From reader in Columbia " These guns are awesome and easy to make! "
Wow, that is one cool looking teddy!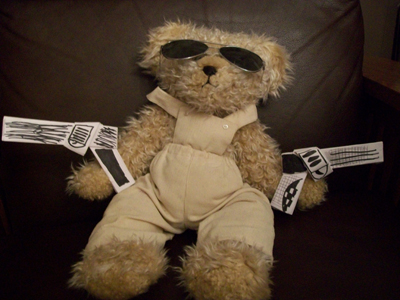 From Muhammed in London: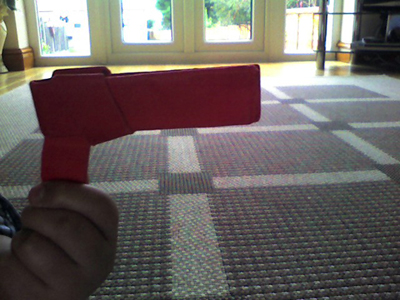 From reader in Cave Springs: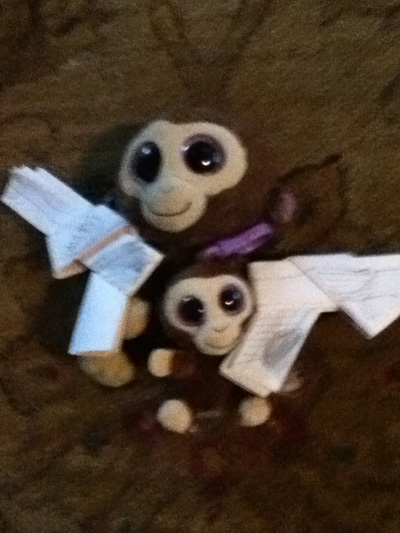 From April in Evansville: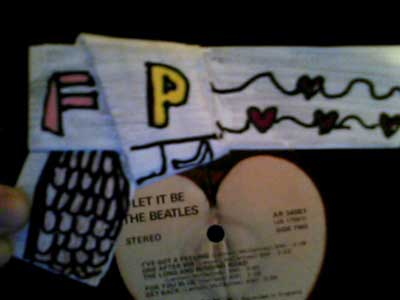 From reader in Tagbilaran City: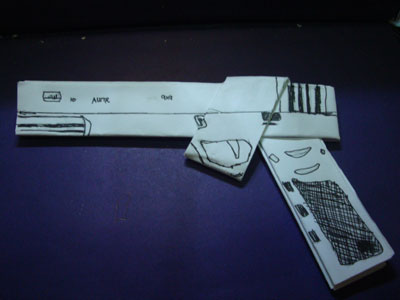 From Alexander in Stockholm "Very easy to make, and i had alot of fun doing it to! "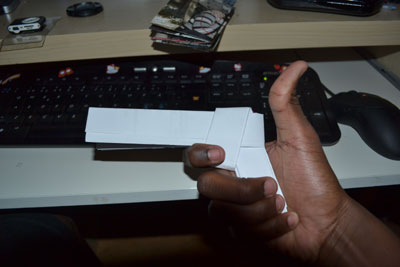 From Dino in Woonsocket " This is a origami gun. I simply modified it for looks. "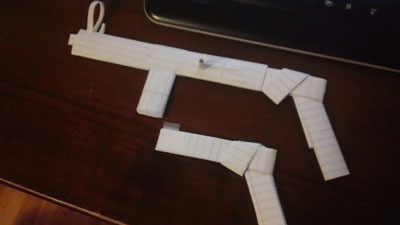 From reader in Durham "This is a origami gun that I can easily make.":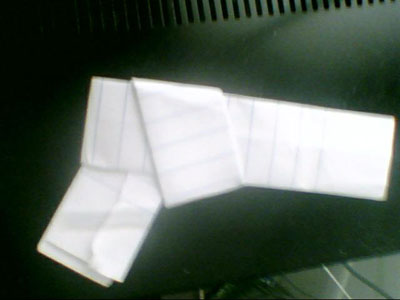 From reader in Pylesville " Don't go to crazy like i did with these origami guns."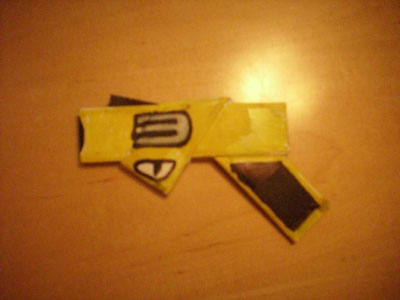 From David in Flint " This is my origami my brother found your site and is going crazy with origami! "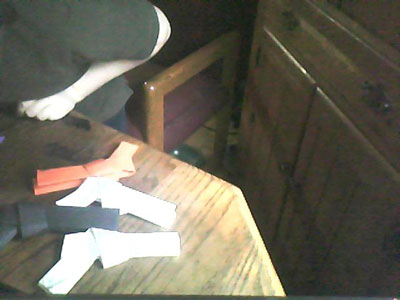 From Robbie in USA: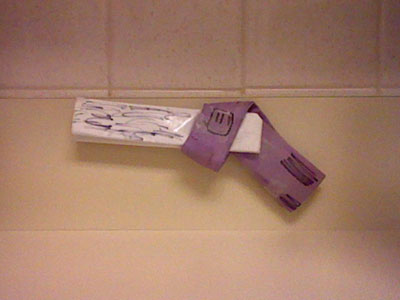 From Daniel in Amsterdam " My Origami Gun looks funny, right? It's my favorite origami. "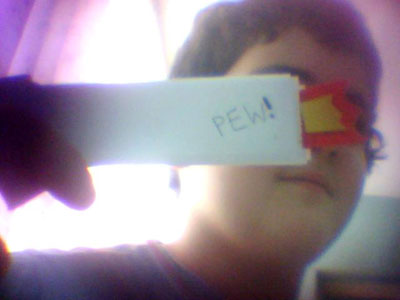 From reader in Le Mars " My son's creations - the small one took him a while, but he got it to work! "
Did you make this origami? If so, upload your photo (2MB limit) via the comment box below. You can login with your Facebook, Twitter, Google or Yahoo accounts.