Origami Modular Square Box Photos
Here are origami modular square box photos that have been submitted by our readers. Check them out!
From Tracey in Philadelphia " I recently got into origami and found I really enjoy it! I work 12 hour shifts and it really helps me get through the day. I love this website! Very fun and helpful!! "
Thanks Tracey! Glad our site can help you get through your day!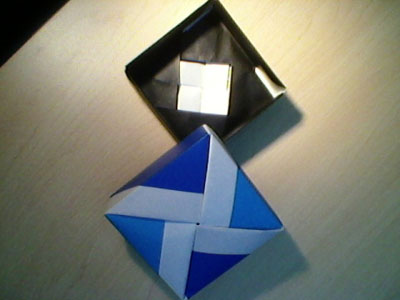 From Nicholas in White Plains " I made 2 square boxes. 1 multi-colored and 1 gold and red. The last tab was the hardest to put in. "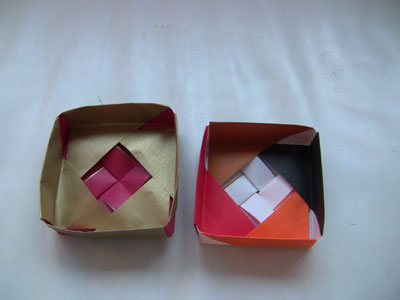 From Noah in Los Angeles "this was really hard it took me like half an hour."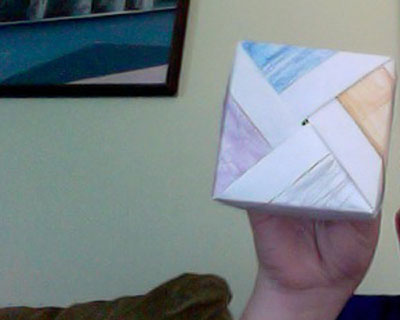 From Dixy in Mauritius " one of the prettiest thing i ever made... this website is awesome!! thanks!! "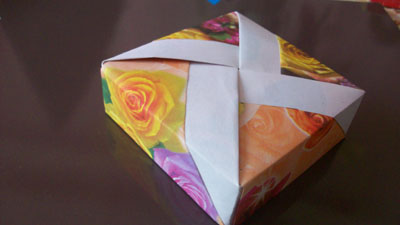 From reader in Castle Rock: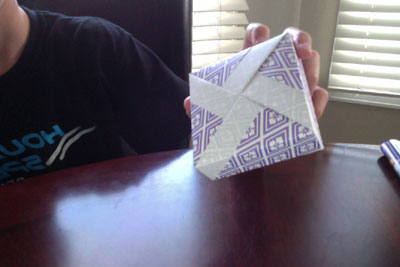 From Choryna in Bandung " this is my square box modular origami. i love how they turned with these colorful folding paper...looks like a candy! and there is my cat, ladybug, and goldfish origami too...i've made all your models of origami and i really love your site...thanks! "
Looks great, Choryna!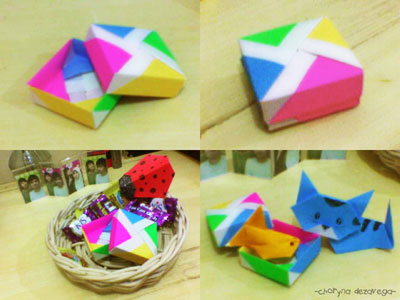 From Lizarts in Bergamo " Origami Box made with a magazine page "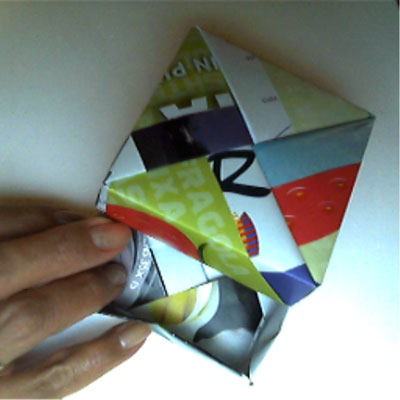 From Alice in Waterford " This is the first origami box I made! It's great and easy, thank You. this site it great :3. I filled it with my lucky stars, I'm gonna give a box to every friend and teacher of mine for christmas :D Thanks ! "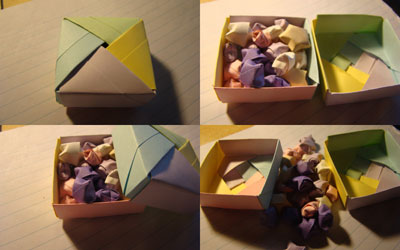 From Grace in Renton " This is my modular box. it was a little hard to put together, but definitely worth it in the end! "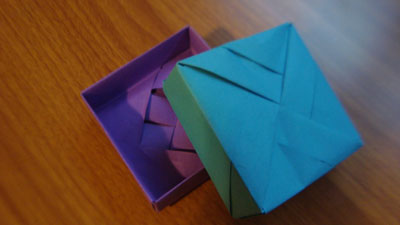 From Nichol in Nashville " modular box with lid for gift packaging "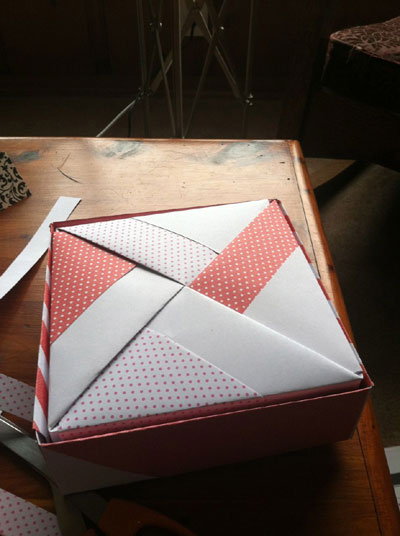 From Karina in Melbourne:
Did you make this origami? If so, upload your photo (2MB limit) via the comment box below. You can login with your Facebook, Twitter, Google or Yahoo accounts.