Origami Crane Submitted Photos Page 1
Thanks so much to all our readers for the following photos. Please keep sharing and sending them in! There are more recent photos on Page 2 and Page 3.
From Susie of London: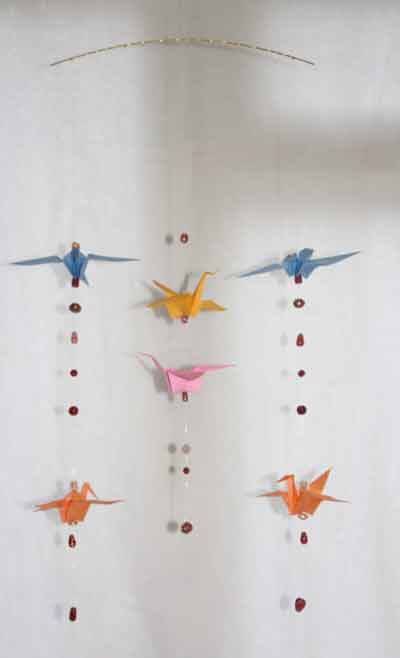 From Jeff of West Hartford "My niece brought me some origami paper from Japan for Christmas. Your site is the best one I've found for instructions, and I'm making my way through it!"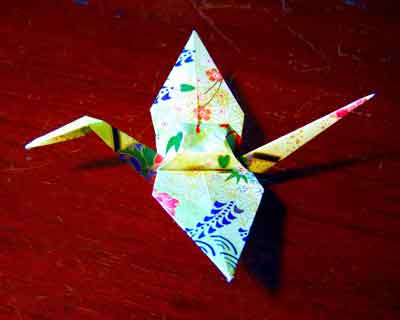 From Allie: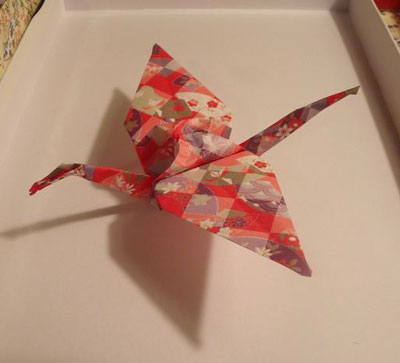 From Steven of Orlando "There is a big one, and there are other small ones 'Flying'."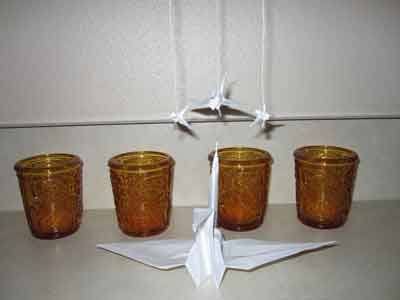 From Lea of St Catherines "This was an installation I did; there are exactly 1000 cranes."
Wow, Lea! I thought it'd take a while for readers to send in 999 cranes but you just made it happen! I hope you made a wish coz you definitely deserve it! :)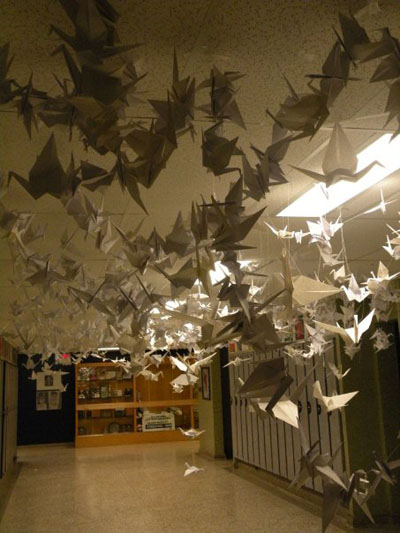 From Alice in Manchester "This was my first attempt at Origami, I was really pleased about how my crane turned out!"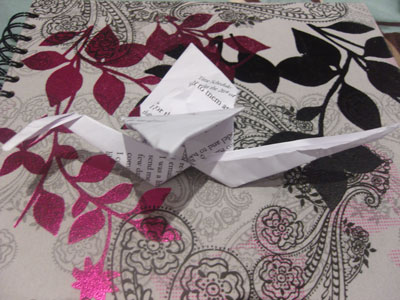 From Alli in Hillsborough "That's about 62 origami cranes right there. Didn't take that long to make them. :)"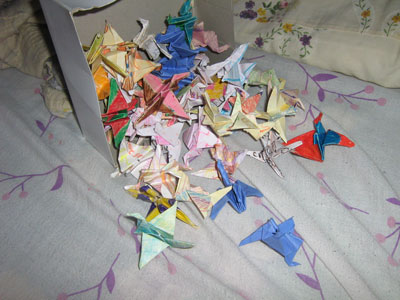 From Natalia of Galway: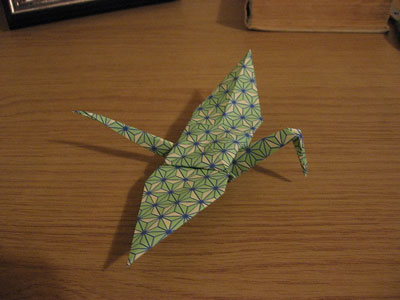 From reader in Christmas Island "This is a display of 1000 cranes. Made after a trip to Peru, so I called it "Condor Rainbow""
Wow, stunning!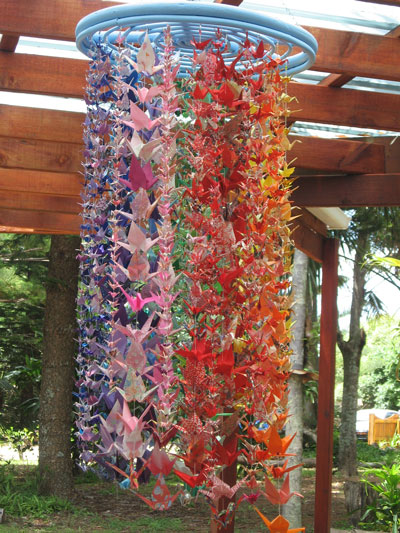 From Matthew of Chester: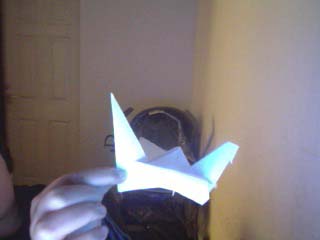 From Javier in Dallas "I love making origami cranes!"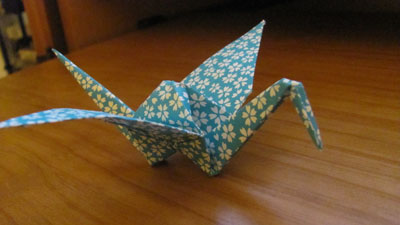 From Mizuki in Tokyo: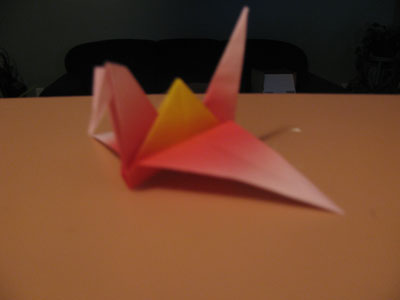 From Phillip in Bloomington "I did these today and I was amazed that people do 1000 cranes, good luck and thanks for making this easy and fun. I'm going to let my kids decorate them later!"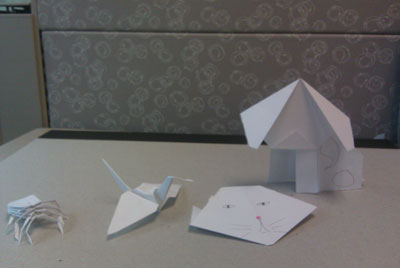 From reader in San Jose: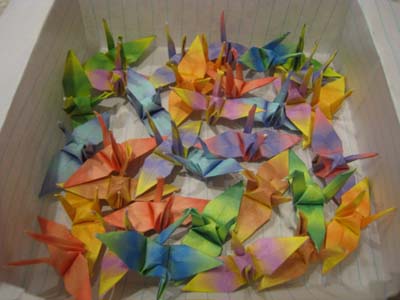 From Krysha in Manila "Here's my origami cranes. I usually count 1,000 of them and put it in a bottle and give it away as a gift. :)"
Wow, it looks like you may have 3000 cranes over there! Amazing!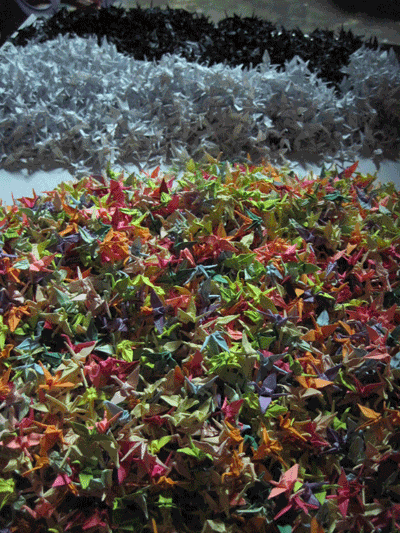 From reader in Bacolod "hi, this is my first origami crane, thank you for all the articles here and videos it helped a lot :)"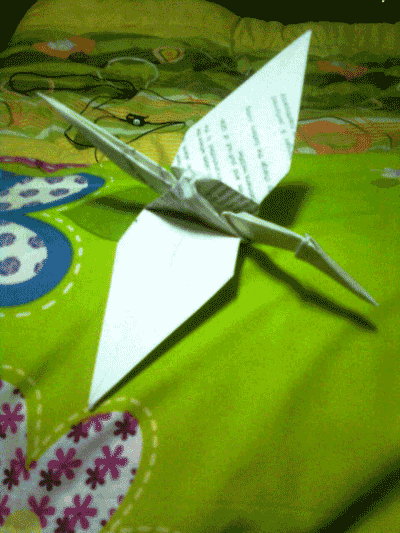 From Shanna in Brisbane " It was a lot of fun making the crane and decorating it after. Good for when in a creative mood or have nothing to do. "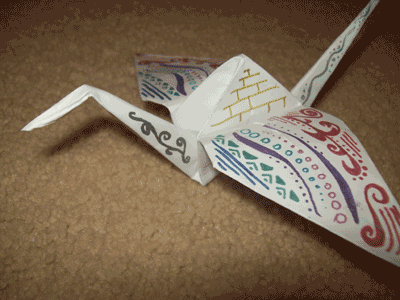 From reader in Northridge: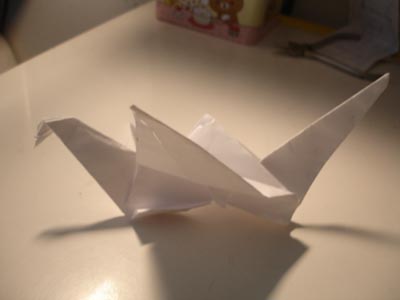 From reader in Leeds: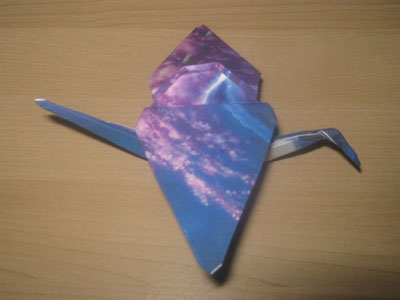 From Lii-chan in Indonesia: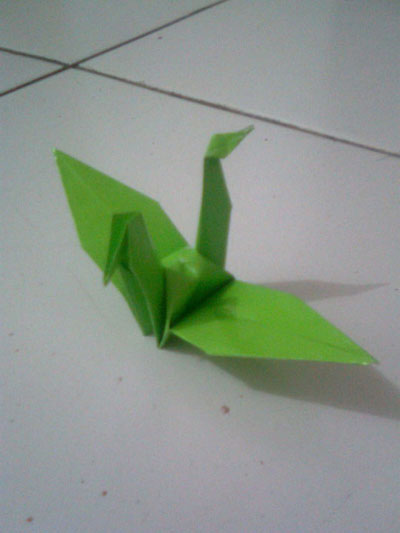 From reader in Surat: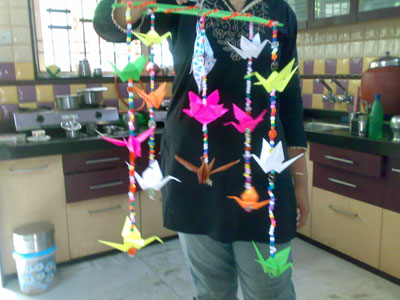 From Ingrid in Amsterdam " a few of the cranes I made (from paper that was ready to go in the recycle bin). "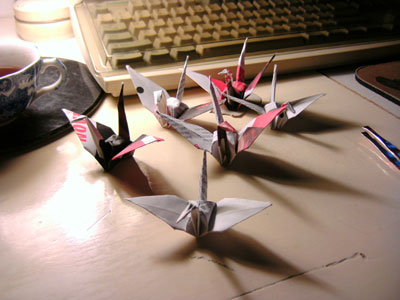 From reader in Kolding " My first try folding an Origami Crane. "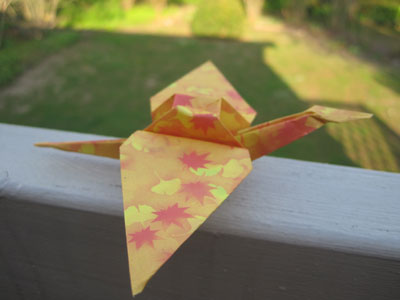 From Sarah in Terrll " Here were the best three Origami cranes Ive done with O-I's helpful instructions. I don't have colored paper, so I made my own.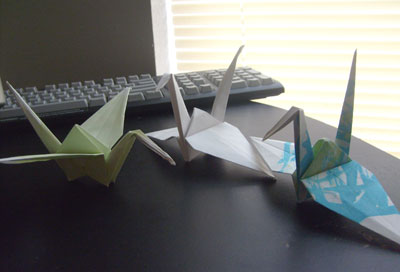 From Mimie in Selangor, Malaysia: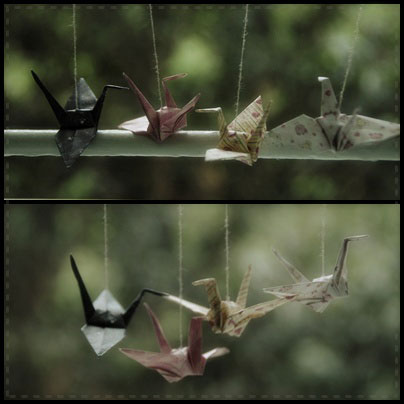 From Tiffany in Chicago " I'm not entirely sure how much cranes are in there. What I'm really proud of is there's a very small pink crane on top of the purple tie dyed crane's wing! That one took a lot of work, but it was worth it! "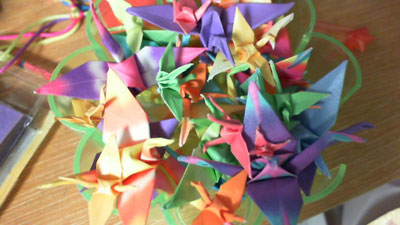 From Monica in Charlotte: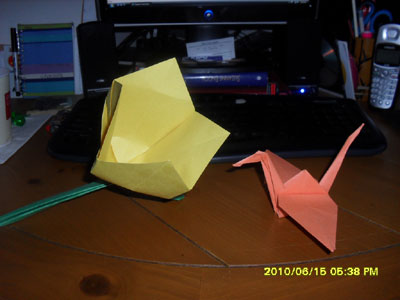 From Carol in Brownsville " This was my first Origami Crane!!!! "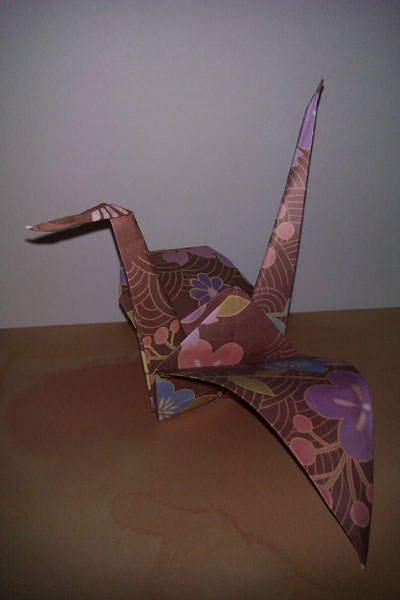 From Em in Brighton "The first website i've found that doesn't have rage-inducing instructions. thank you so much! "
You're welcome, Em! :)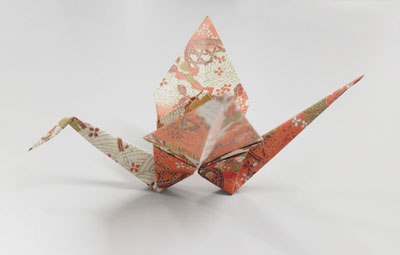 From Carlie in Milwaukee " This is a really small paper crane that i made!! if anyone can make a smaller one post it here i would love to see it!! "
From Cynthia in Henderson "Micro Mini origami crane."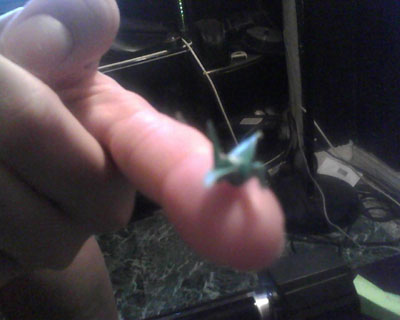 From reader: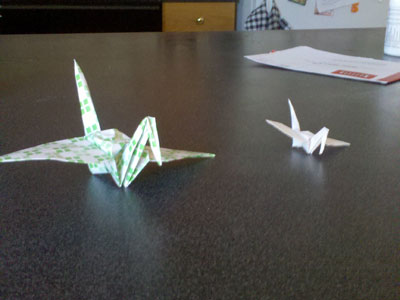 From reader in Buckley: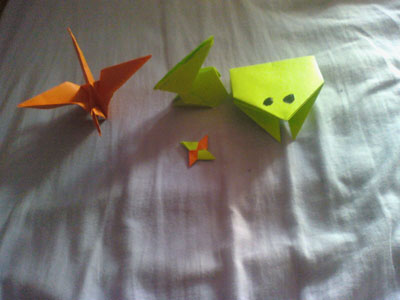 From Gary in Kilkenny: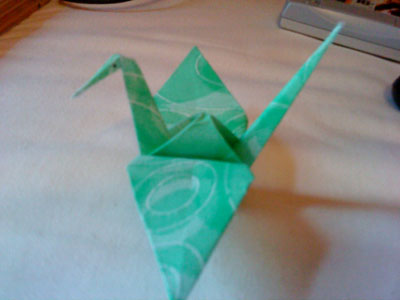 From Ellie in Copperas Cove " my first origami crane! i flattened the middle so the wings would be more flat :) "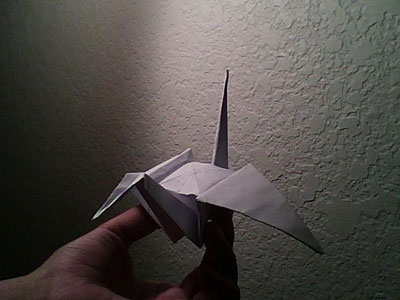 From Selina in Biloxi "I made a tiny army!"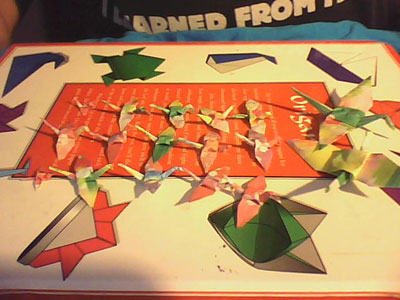 From Igor in Kupljenovo: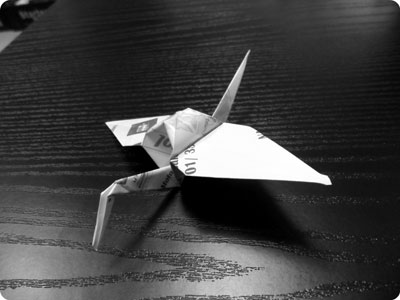 From reader in Independence: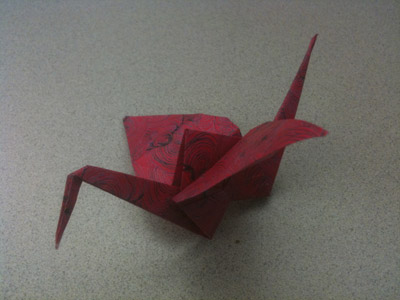 From reader in Orlando "My first origami crane."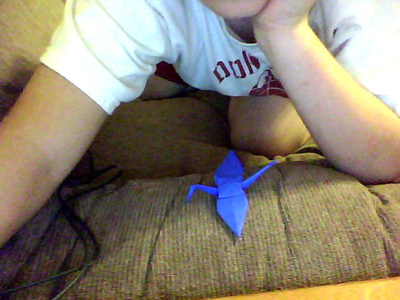 From Cathy in Columbia " Super teeny weeny micro crane. His name is Ralph. I hope you enjoy him as much as I do! =) "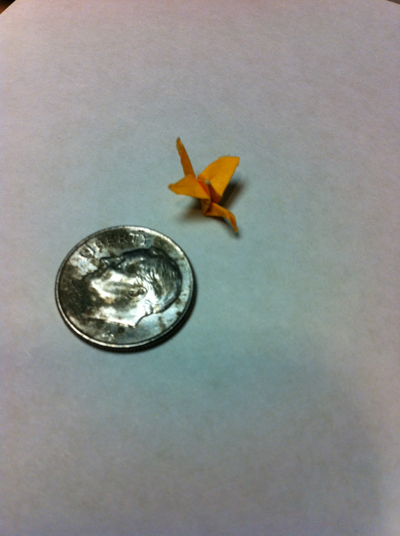 From Keilor in Gecia Alajuela Costa Rica: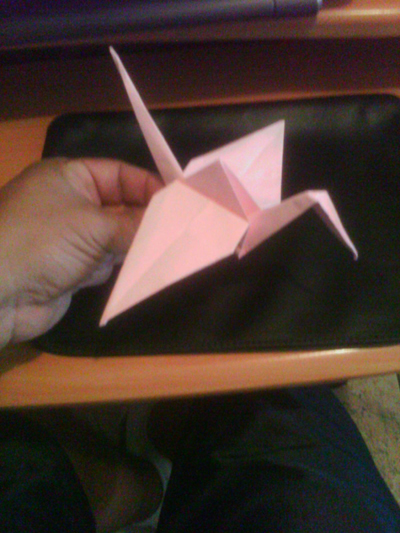 From Nick in Grand Rapids " It is hard to see but that is a very small paper crane. If anyone can make one smaller i would be very impressed. "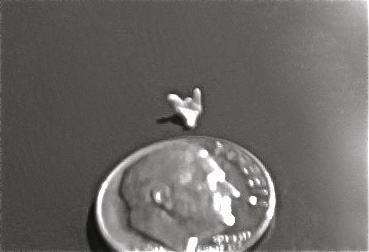 From Sheik in India "Origami flowers and tree. On this tree I arrange origami cranes."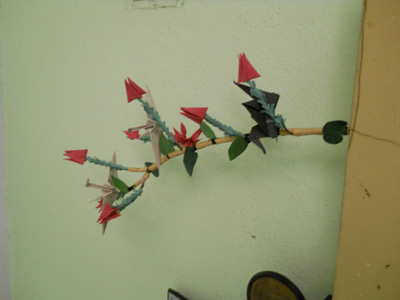 From Emily in Abilene TX " It took me alot of practice but this is not the smallest one ive done but it pretty good.my smallest one even when i zoom the camera i cant see it clearly.!!!!!!!!!:)* "
Amazing job, Emily!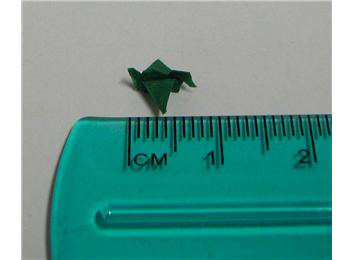 From Kate in Austin "Merry Christmas!"
Love your origami crane Christmas decoration, Kate!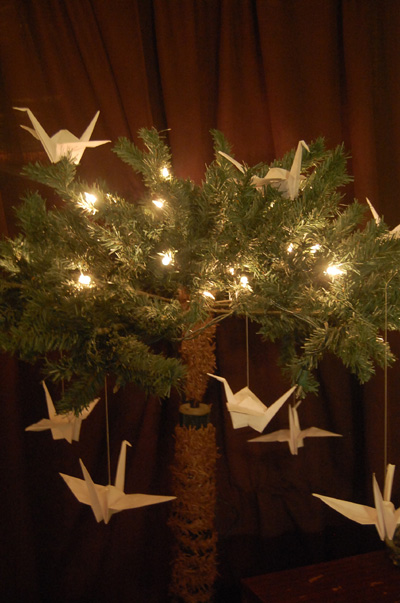 From Raven in Weaver: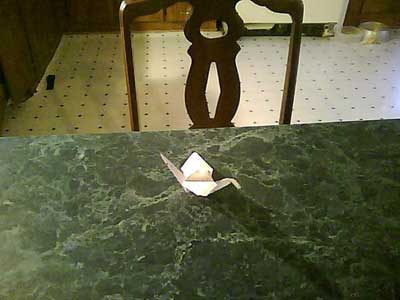 From reader in NC " I am giving this to my grandmother for Christmas! "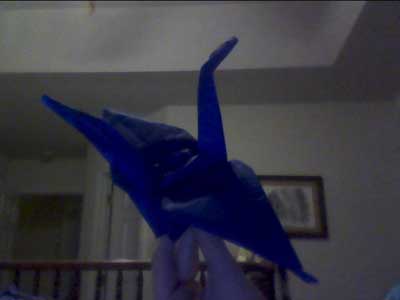 From reader in NC " This is my first time making a tiny origami crane. It ripped a little bit, and it isn't perfect, but it's still good for a first time. :D "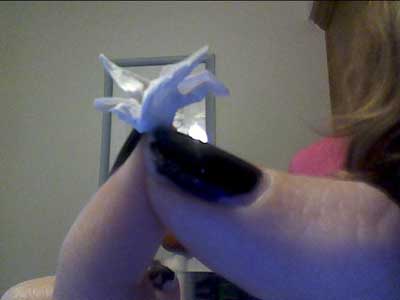 From Riley in Portland " This is a really small crane. I would be really surprised if someone could make a smaller one. "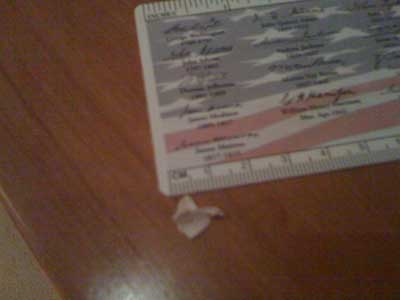 From Sanjyoti in Mumbai " i love origami soooooooooooooooooooooo much!!! "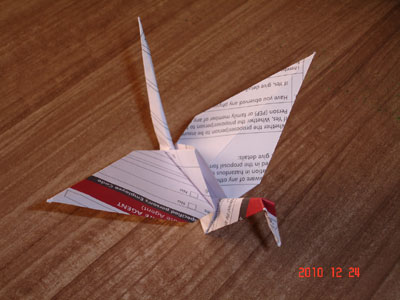 From reader in Oakland Park: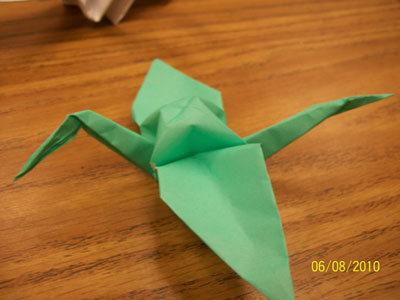 From DSG in Victoria "Origami Crane, done by an 11 year old."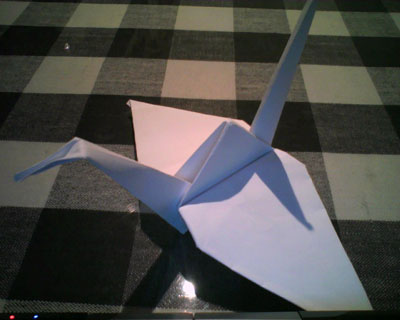 From Lillian in Andover " Do you have any others? I loved doing this, and it was easier than I expected, but I know a guy who can make one that can flap it's wings."
That would be the origami flapping bird.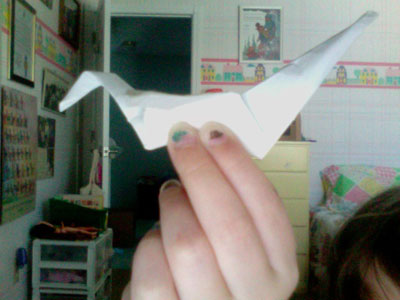 Did you make this origami? If so, upload your photo (2MB limit) via the comment box below. You can login with your Facebook, Twitter, Google or Yahoo accounts.