Origami Crane Readers' Photos Page 2
Here are more readers' photos of the origami crane. There are earlier photos on
Page 1
and more recent photos on
Page 3
.
From Angelo in Jersey City " My first origami crane. Looks kinda crappy... But oh well! Do you love it!!! "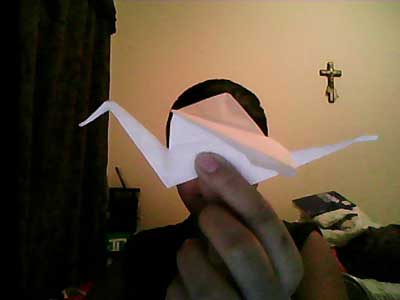 From reader in Longmont: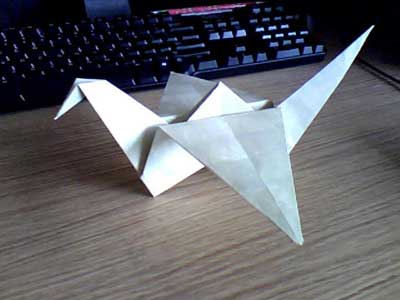 From Kirakenso in Fr Madison " this is the smallest origami crane i can muster. ps i seem to make mine a little different from your way."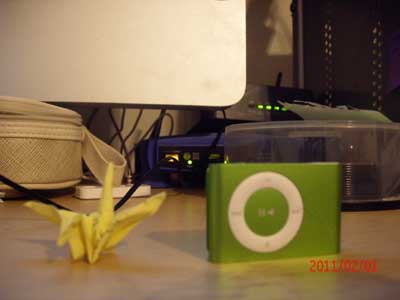 From Sophia in Woodland Hills " An origami crane I made thats about half a cm. I've made smaller though. "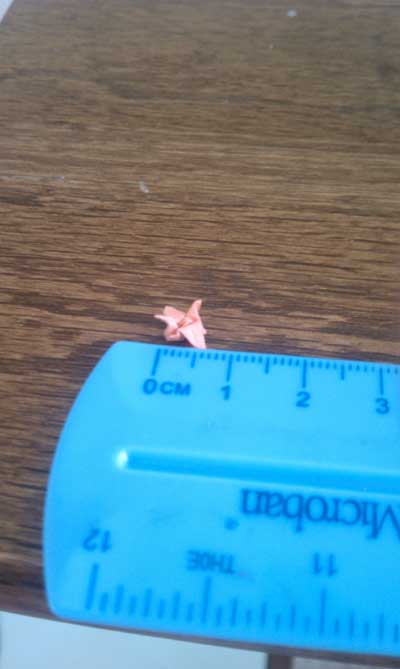 From Sean in Pittsburgh " This is one of my fastest made cranes, coming in at 15 seconds flat! It is a pink sticky note. I have probably made 300-500 cranes since I learned how three years ago. It's a great form of therapy and relaxation for me! Since I discovered your site a month ago, I have also done most of the animals, the lily, and the rose. "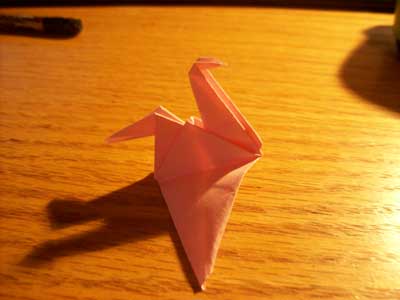 From Jesel in Galloway "I love cranes."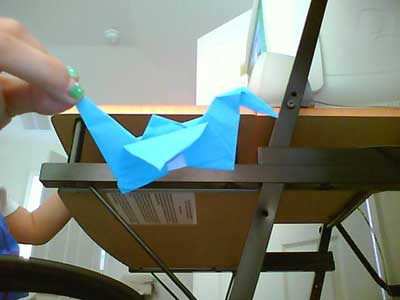 From Tyler in Cement " THE paper I used was self decorated not to toot my own horn,cough( TOOT TOOT!!)cough. It was easier to fold than decorate though. "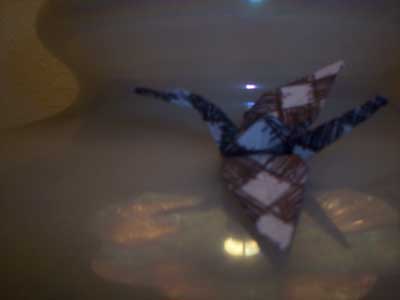 From Mitesh in Delhi, India "See the small one. It's so cute and very very small."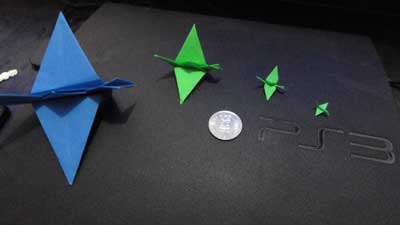 From Jay in Pennsylvania " I made a origami crane and pasted a quinibie on it! "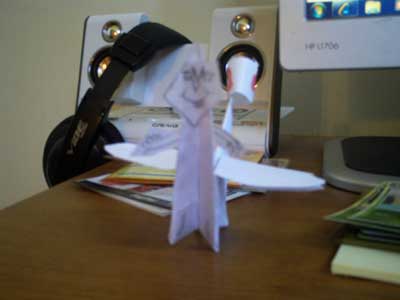 From Una in Kuldiga: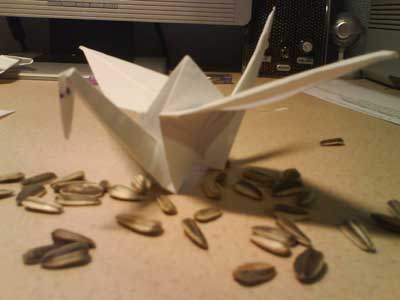 From Goofy in Cranesville " I made 53 cranes - this is my smallest one! "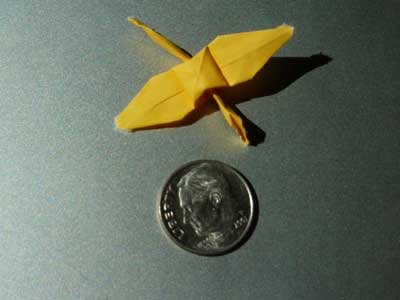 From Adam in Charleston " A flying origami crane! "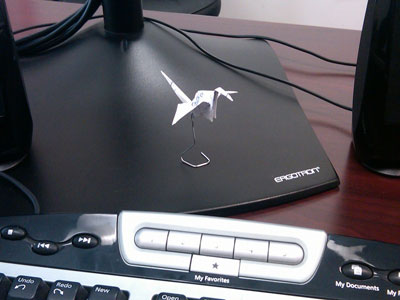 From Nina in Hamburg " About 30 origami cranes. I´m trying to fold 1000, but it might take a while :) "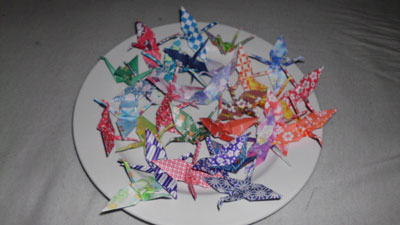 From Exie in Bluejacket " My 5th time making an oragami crane! "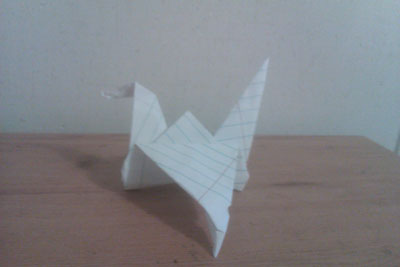 From Luis in Phoenix "Origami cranes are the bomb."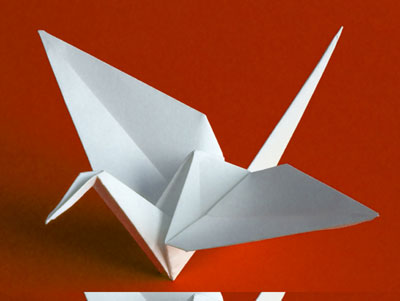 From Freya in Sydney " i made this crane with a 1cm by 1cm piece of grid paper! :) "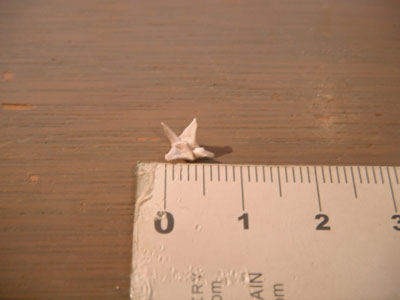 From Stephanie in New York City: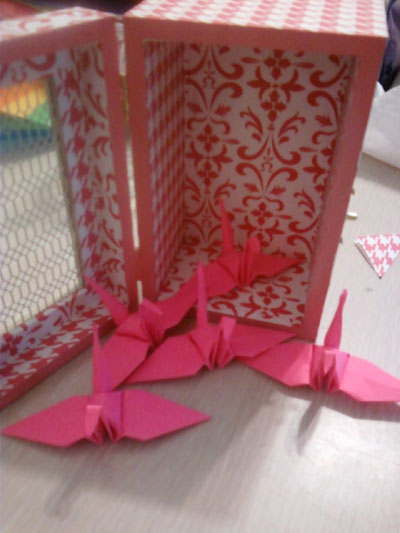 From reader in Hong Kong " This kind of origami crane is SO small, a battery can't beat a 1.6 cm crane like this!! "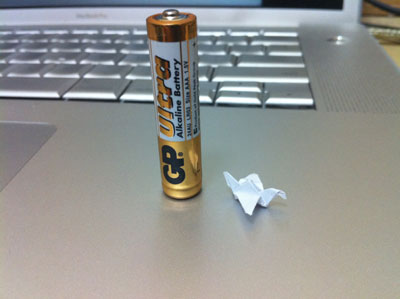 From Paula in Philadelphia " Cranes made with mesh origami paper. "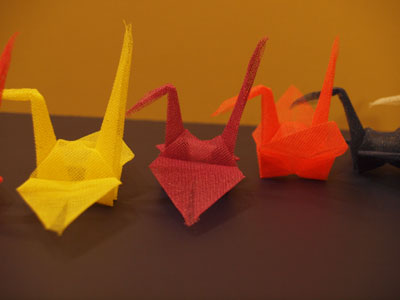 From Neil in Bloomington " This is my best crane yet! "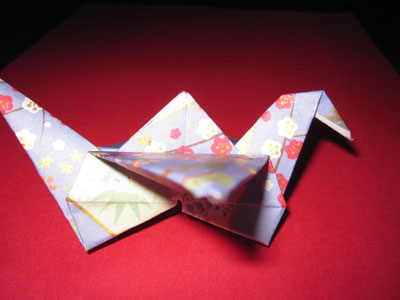 From Paula in Grayson: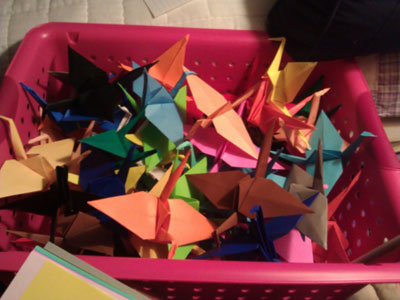 From Zara in Sweden " This is the first piece of Origami I've ever made, I thought your finished crane was a bit flat and boring, so I "fixed" it a bit during mathclass :>. Thank you <3 "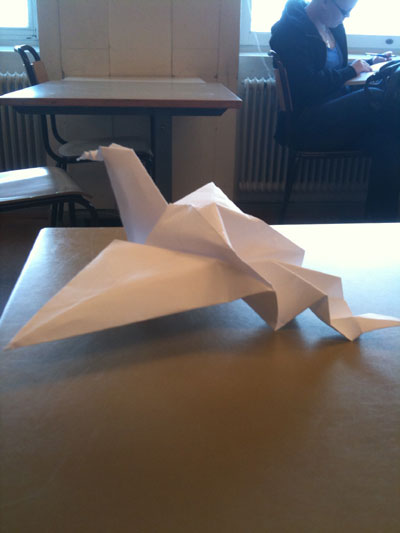 From Oslan in Padang "1.5cm paper cranes."
Tiny!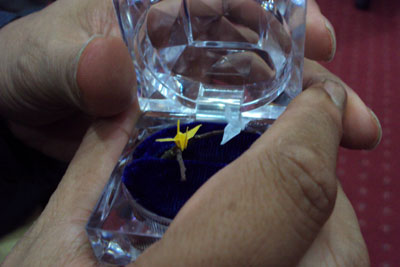 From Karen in Donnelly " My first attempt. :) "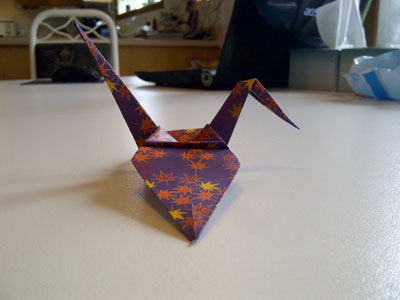 From Karen in Donnelly " Second photo of origami crane. "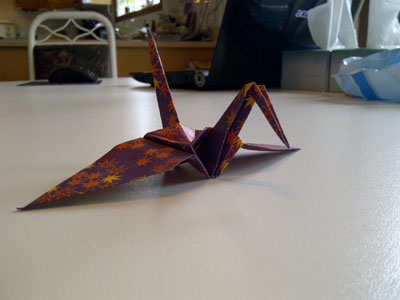 From reader in Houston: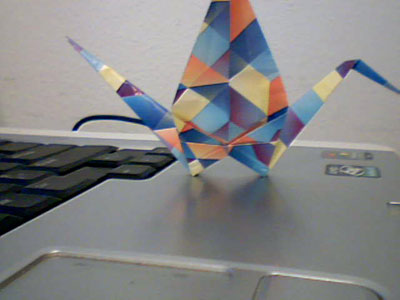 From reader in Denver "MEGAcrane!"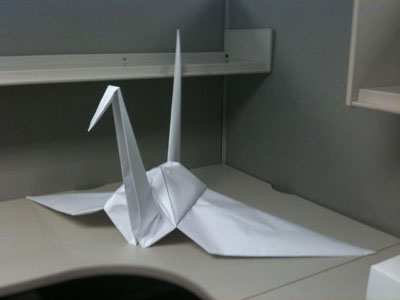 From reader in Quezon City: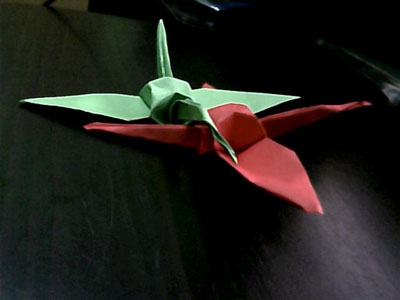 From reader in Quito "My first Grulla..."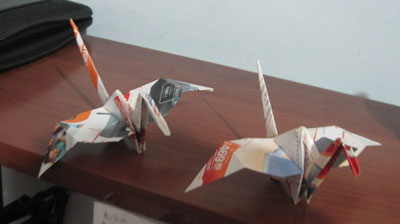 From Zali in JB Malaysia " My First origami birds. using used paper only. i'm very happy to finish it. "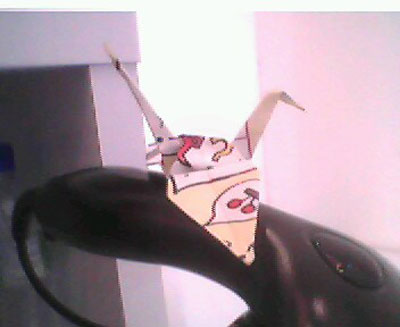 From Tyler in Cement " This is my crane Imade out of my personally colored paper at my house.The instructions are really helpful to use.Thank you www.Origami-Instructions.com "
You're welcome, Tyler!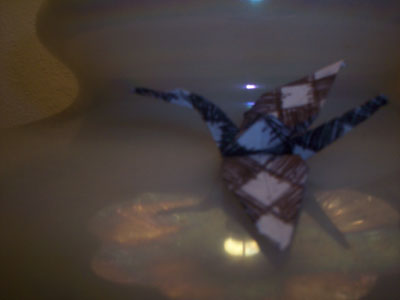 From Dorian in Vienna " it's a pretty small version of the crane like I've learned it. (Doesn't look as good as yours and is more similar to the flapping bird) "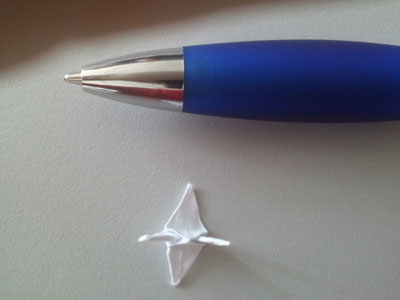 From Juan in Queens " Learned how to make the crane about 2 hrs ago. This is my 4th one. Smaller than my pinky nail. "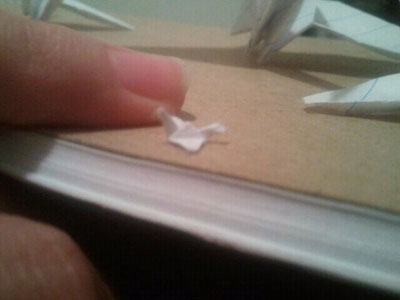 Did you make this origami? If so, upload your photo (2MB limit) via the comment box below. You can login with your Facebook, Twitter, Google or Yahoo accounts.