Origami Bell Flower
The Bell Flower (or Bellflower) is the common name for a family of bell-shaped flowers name Campanula (which is Latin for "little bell").
The origami bell flower is fairly simple to make.
We also have video instructions for the origami bell flower:
Start with an origami frog base.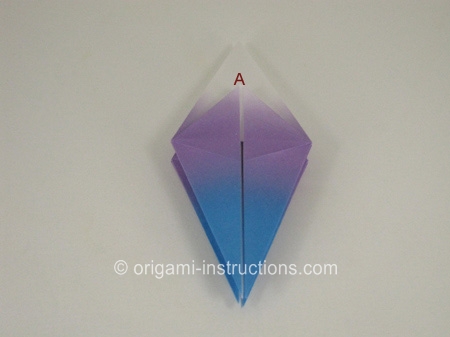 Fold point A downwards as shown. Repeat three (3) more times on the frog base.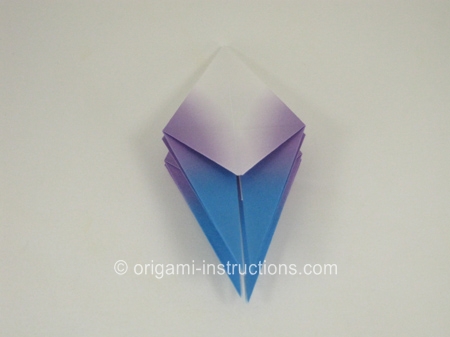 Next, place a finger inside the piece, and partially unfold it as shown in the next four (4) photos: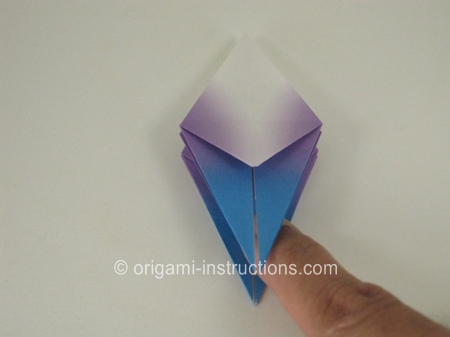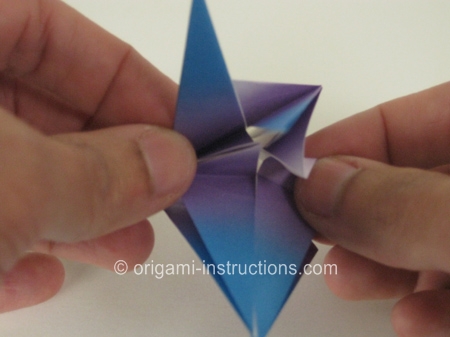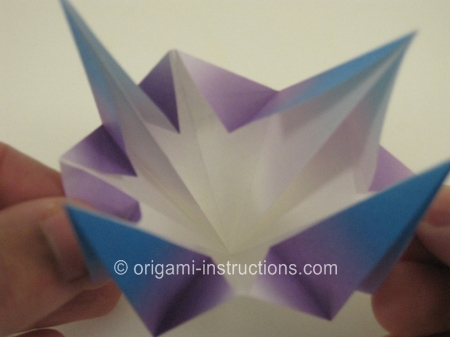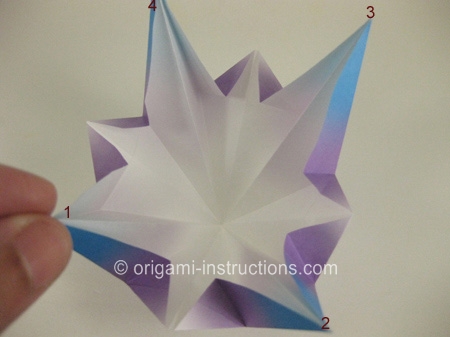 Now there are four (4) long points to the piecel labelled 1 through 4. Bring the corners at the base of each long point together, then fold the point inside the flower. Study the next six (6) photos carefully: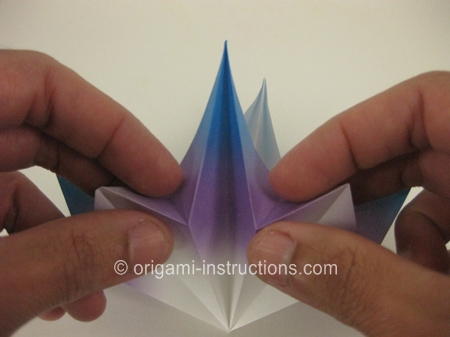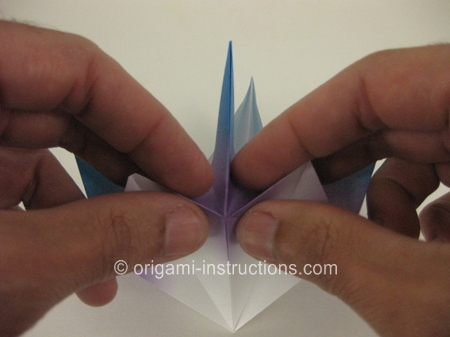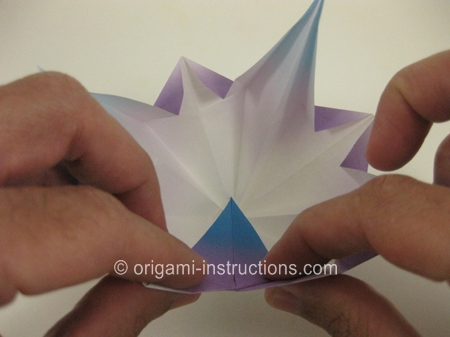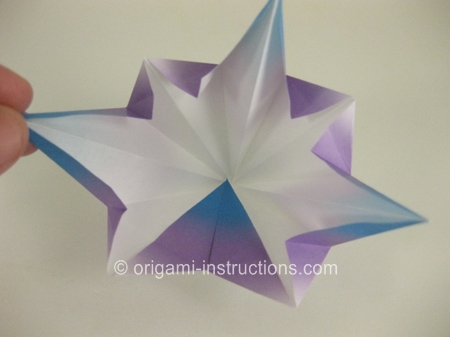 Now repeat three (3) more times: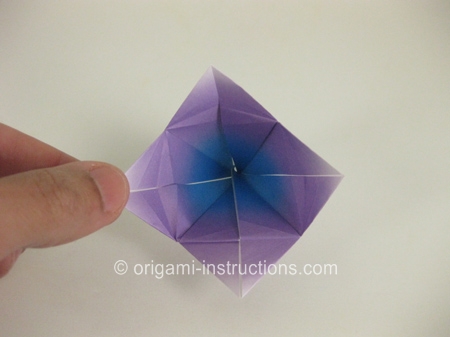 Curl the tip of each petal slightly over your thumb, as shown below:
Here is your completed origami bell flower!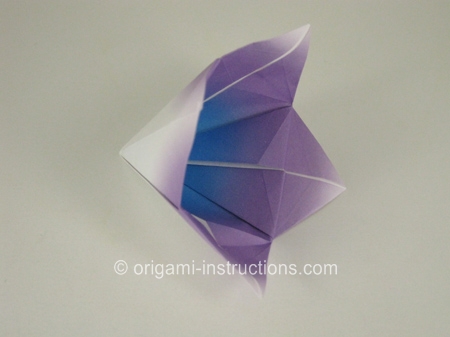 From reader in Teaneck " my first (red) second (blue) and third (yellow) attempts at a bellflower. thanks for the great instructions :D "
And thank you for the nice bellflowers!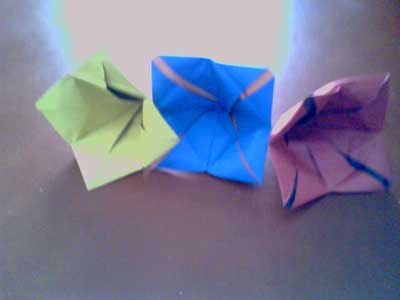 From Kennedy in Philadelphia " This was my first try ! Thank you. I look forward to making more. "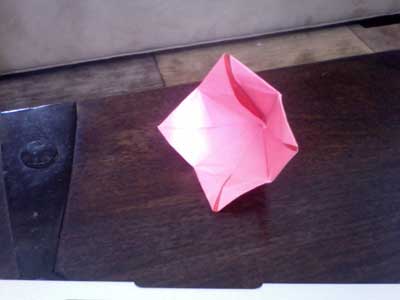 From reader in Springfield " This is my first attempt at the bell flower and i think it's pretty good!! "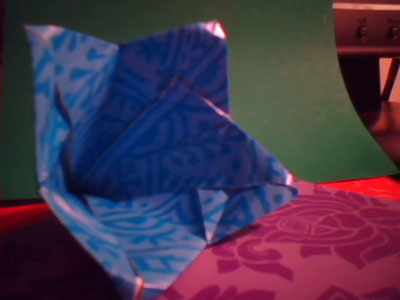 From Ellie in Georgetown " My first origami bell flower. I used origami paper from Japan!!! "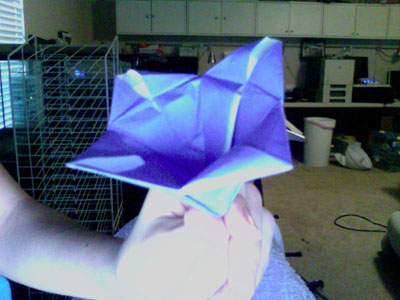 From Kalyani in Coimbatore "origami bell flower. I glued two bell flowers. it became nice bell flower with more petals."
Good idea, Kalyani!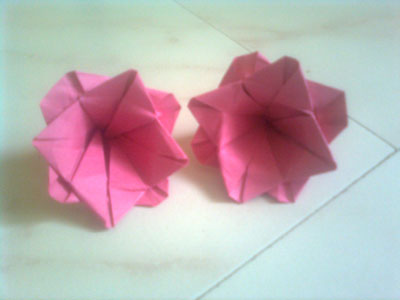 From Robin in Regina " I made a bunch of flowers for my mom for her birthday and she absolutely loved them."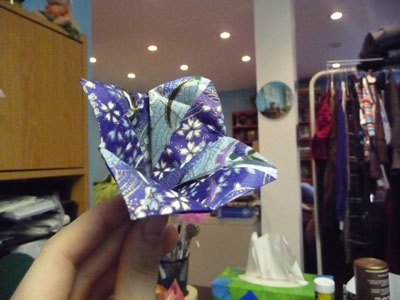 From Fusaro in Brasilia: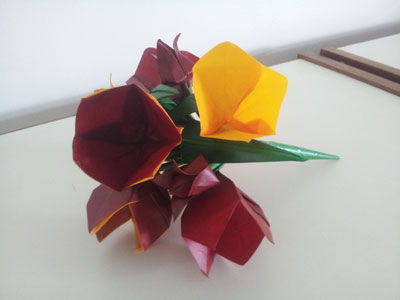 Did you make this origami? If so, upload your photo (2MB limit) via the comment box below. You can login with your Facebook, Twitter, Google or Yahoo accounts.