Origami 8-Pointed Star Photos
Here are origami 8-pointed star photos that have been submitted by our readers. Check them out!
From reader in Bend "Origami 8 pointed star...."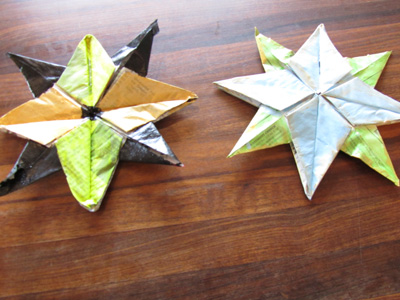 From Viktorija in Kaunas, Lithuania " That's my first attempt of making this origami 8 pointed star. It took a while, but I kinda managed to do it. "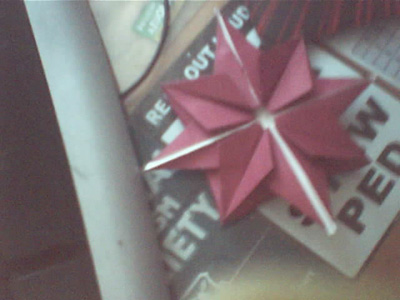 From Bryce in Auckland " I needed decorations for my tree at work, and couldn't be bothered buying any, so I made them! Cranes with an 8-point star on the top. "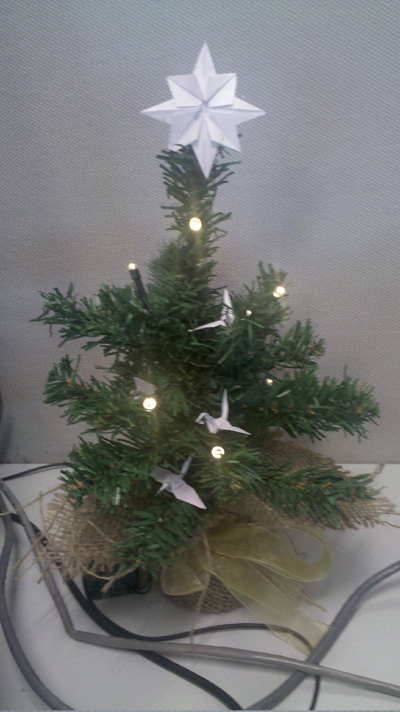 From reader in Cali: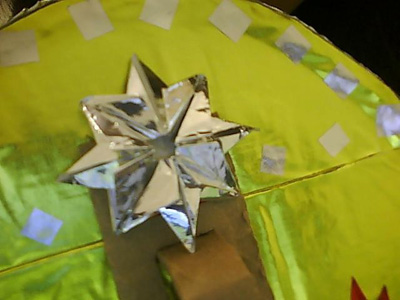 From reader in Boston: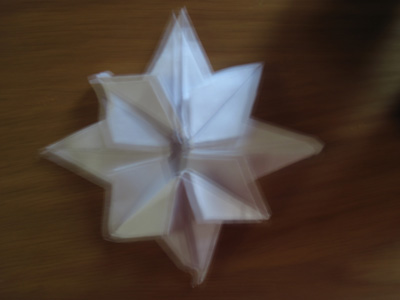 From MJ in Calamba " So easy to make!! "
From reader in India: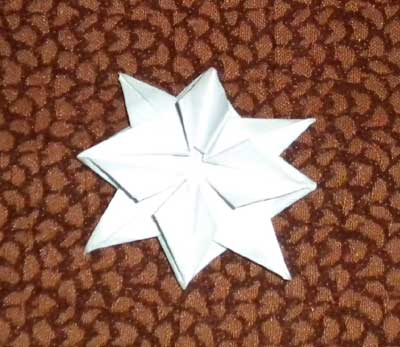 From reader in Singapore " I wrapped my Christmas gift myself. There were a piece of leftover wrapping paper so I made a star and attached it to the gift. "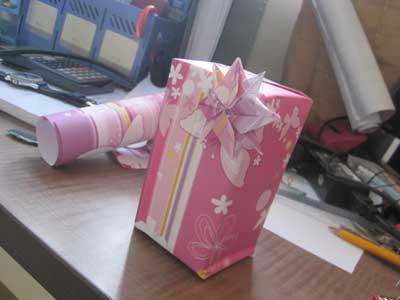 From reader in Nordre Brevik: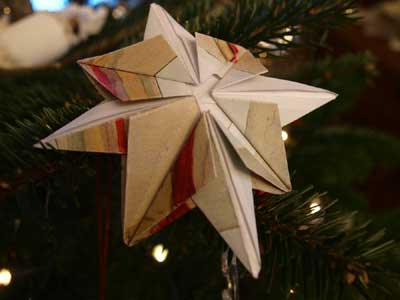 From reader in Ahmedabad: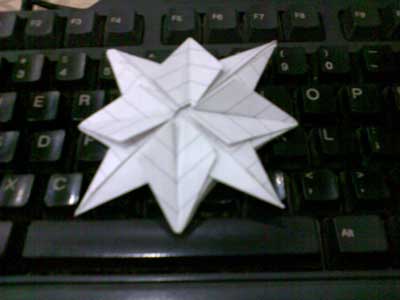 From Tyler in Gurnee: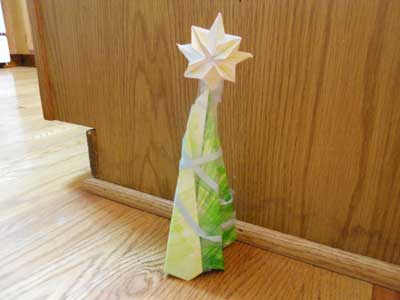 From reader in Bandung "I like the star."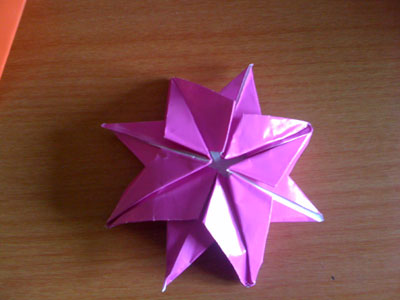 From Safrin in Tanjore " Origami 8 Pointed Star. Thought it'd not be possible, but I'm glad I made it! And I've colored it, so it's easier to note the sides and folds. "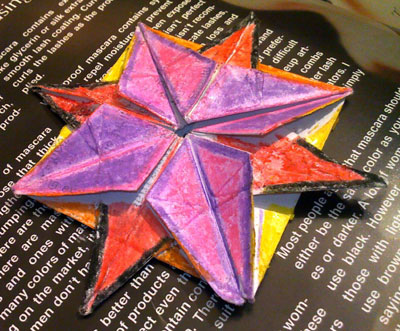 From Alale in Tehran: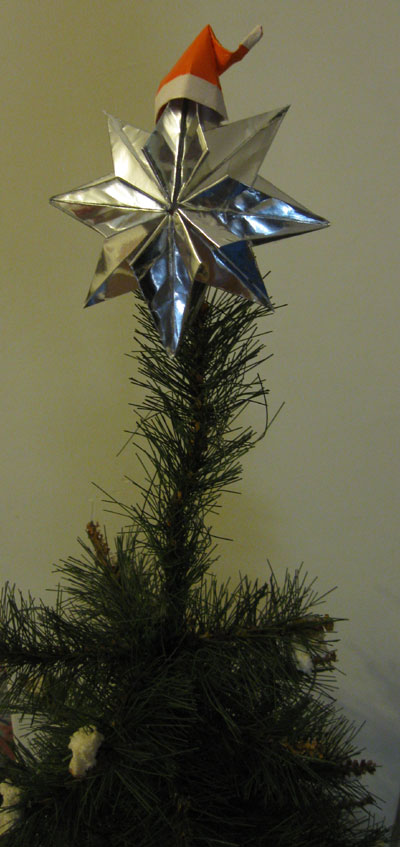 From Marius " this origami star is so simple even though it looked hard! (well to me :S) "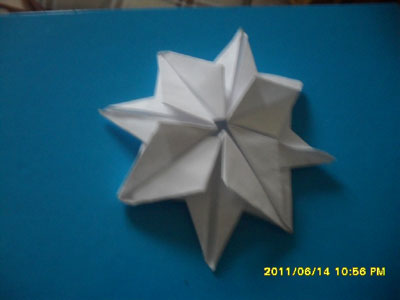 From reader in Dallas: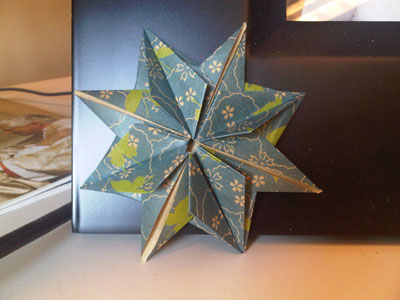 From Amelia in Bloomfield "Tiny!!!!!!!"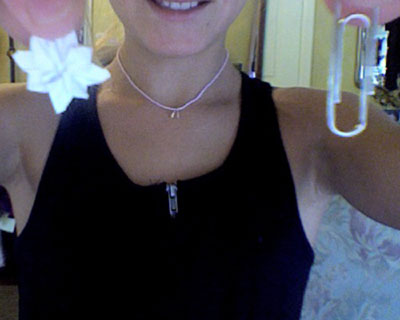 From Libby in Marion " I saw the picture someone submitted of the 8 point Christmas star used as a bow on a present and I decided to make some out of wrapping paper. It was so fun and easy! "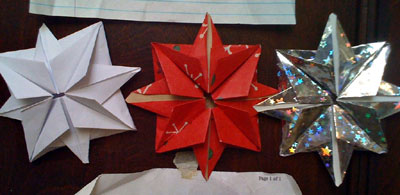 From Amelia in Bloomfield "Huge!!!"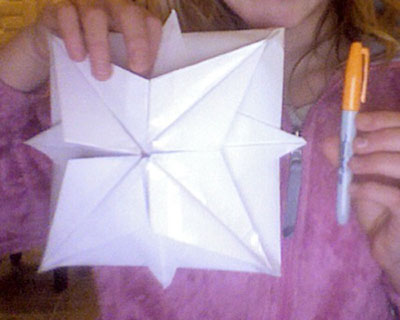 From reader in Homeland " This is my 8 pointed star compared to a quarter. My first 8 pointed star ever!!! I think I did good."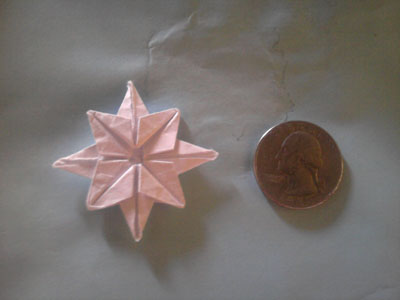 From Diana in Vancouver " Origami star. one sheet. 15cm square. "
From reader in San Francisco " I added a string and some stickers to make an origami ornament for this holiday. Everyone likes it. Thanks for sharing your work with us! "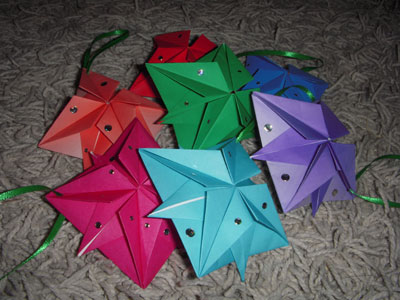 From reader in Winnipeg " Thank you so much for the tutorial. :)I had cranes, lanterns, flower/star (teabag star) and masu boxes as well on my tree. I was able to finally complete my tree. "
From Chloe in Whiteman Creek "It's so cool!"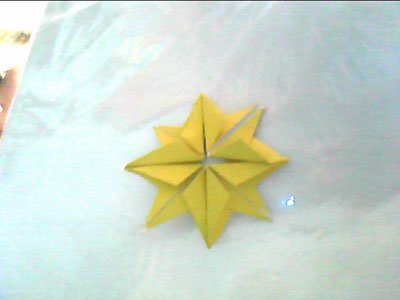 From reader in West Virginia: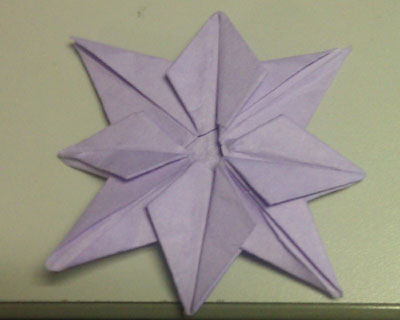 Did you make this origami? If so, upload your photo (2MB limit) via the comment box below. You can login with your Facebook, Twitter, Google or Yahoo accounts.